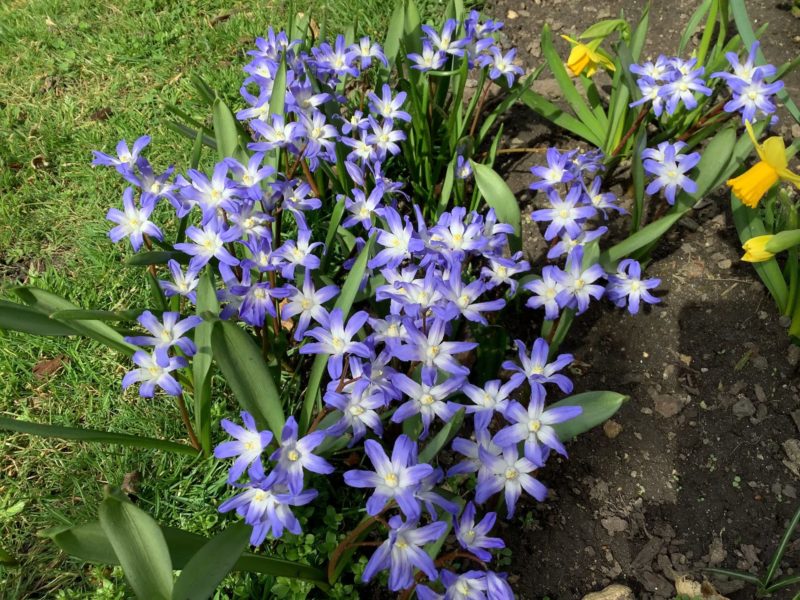 Top photo by JeffG166, chionodoxa, or glory-of-the-snow — from the Greek chion (snow) plus doxa (glory).
From commentor Narya: Can anyone help identify this mystery houseplant?
What *is* this?

I tried to get the leaves AND flowers in the first one, the focus on one or the other for the other two, but whatever works.
***********
Murphy willing and the rain holds off, later today we'll be making the first trip of the season to our favorite garden center for some pansies. Yay heartsease!
What's going on in your gardens (planning / starting / memories), this week?