The only thing that pisses me off about Biden's "gaffe" (i.e., impolitic truth-telling) in Poland is that it knocked the Supreme Court legitimacy crisis off front pages nationwide. From Rolling Stone:
There have been plenty of scandalous Supreme Court rulings in its long history, but there has never been a scandal like this. There have been plenty of scandals over judicial nominees, as Justice Thomas knows all too well, but never one that caused a clear and continuing threat to the appearance of the court's impartiality. One credible legal scholar after another has come forward in the past days to express shock at Thomas for not having recused himself from any cases involving the January insurrection, given his wife's role in the affair. At the least, they say, he must recuse himself now from any such cases.
I think the recusal ship sailed when Thomas participated in two cases that were directly related to his Christianist zealot wife's activities. But recusal is probably the best we can hope for. In a column today, Jennifer Rubin quotes Dan Goldman, counsel during Trump Impeachment 1, who said, recusal is "necessary but not sufficient." Goldman says an impeachment investigation should be on the table but that the House should start with an oversight investigation.
The House select committee that's already investigating the insurrection and larger attempt to overthrow the government might be the right venue, but will the Republicans on the committee go along with that? Probably not because it calls the legitimacy of their entire movement into question.
Over the weekend, Josh Marshall noted that the current controversy swirling around Thomas involves a lot more than what Thomas did or didn't do related to the 2020 election, as weighty as that is. Never Trump Republicans like Liz Cheney and scores of others have been telling themselves that Trump is an aberration, not the logical evolution of a party that had grown increasingly radical for decades, very much including during the Bush-Cheney years:
What makes Thomas so significant is that he shows that this line between Trump and pre-Trump Bush-Cheney conservatism may be impossible to draw. Indeed, with the role of Ginni Thomas, John Eastman and very likely Justice Thomas himself we see that the trajectory may not even move in the expected direction – with newfangled Trumpers corrupting the old guard. It may have been the old guard or at least significant elements of it all along, finding an opportunity in Trump and his movement.
Just as they found an opportunity in a close election in 2000, with many of the very same characters involved. This isn't news to Marshall, the folks who read his site or the people who read this blog, where the general consensus is that Trump was an accelerant on an already smoldering dumpster fire.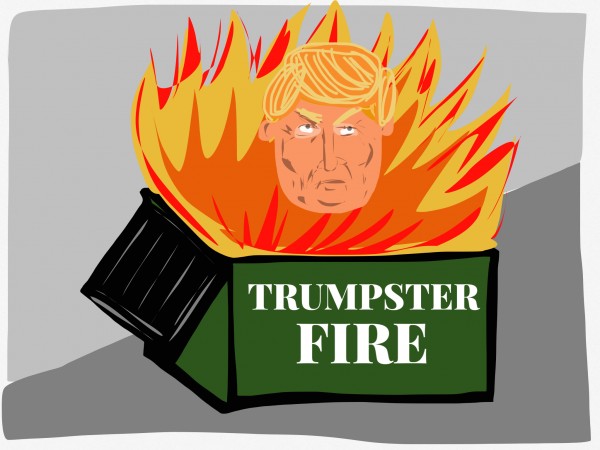 But Marshall says "it's definitely new to much of the political establishment on both sides of the aisle." I think he has a point there.
With very few exceptions, Republicans who rightly regard the Trumps as icky wouldn't be on board with the idea of exposing Thomas as a corrupt Christianist kook because such a finding has implications that predate 2020. And there are elected Democrats who aren't yet ready to admit that most of their "friends across the aisle" have abandoned democracy in the pursuit of raw power.
So, if we're lucky, we'll get the "necessary" recusal — gallingly, at the whim of the perpetrator. "Sufficient" is probably off the table.
Open thread.