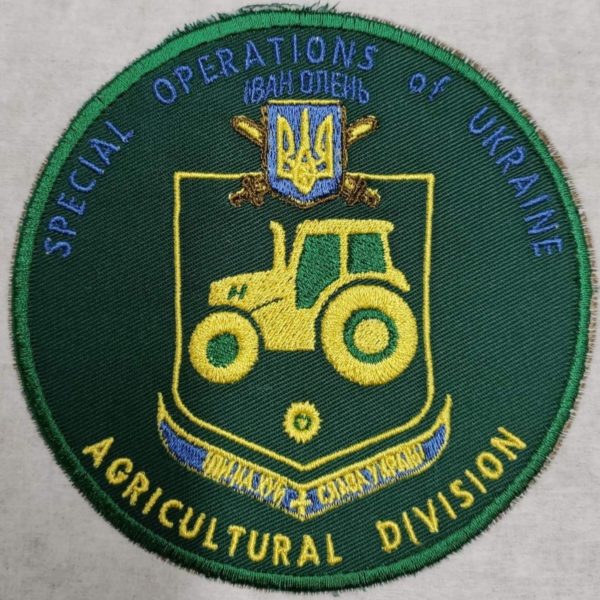 We start tonight with a request from our antipodean archeologist commenter The Mighty Trowel:
I know there are all sorts of worthy fundraisers, but this one is pretty small and comes directly from my colleagues in Ukraine who are trying to keep their flagship archaeology journal alive: Arheologia is the journal published by the Institute of Archaeology of the Academy of Sciences of Ukraine – they've already invited submissions from archaeologists outside Ukraine and now they're trying to pull together $4500 to pay the Ukrainian copy editor/translator and to fund a new laptop for the web person who is a refugee in Germany. It's a small bit of defiance in a war where people are dying daily, but clearly one close to my heart.
If you've got a bit extra in this month's funds, please consider sending them the way of the Ukrainian archeologists to keep their publication up and running.
As I expected after all the reporting, then clarifications, then clarifications of the clarifications regarding the Ukrainian-Russian negotiations yesterday, President Zelenskyy has now clarified things. Again…
"We will not give up anything. And we will fight for every meter of our land, for every single person," Zelensky said.

— The Kyiv Independent (@KyivIndependent) March 30, 2022
My interpretation of the ongoing negotiations is that Zelenskyy and his team know that Putin isn't negotiating in good faith so no matter what they suggest will eventually get rejected. They also know that they need to look like they're at least attempting to be reasonable. As a result, they're just going through the motions with the negotiations while they continue to defend Ukraine against Putin's reinvasion.
As I expected and mentioned last night, the British are note willing to provide bilateral, binding security guarantees to Ukraine equivalent to NATO's Article 5:
Deputy Prime Minister Dominic Raab says his country isn't ready to become a guarantor of Ukraine's independence as part of Kyiv's proposed peace deal with Moscow. "Ukraine is not a NATO member," he said.
The Germans were somewhat more positive, but still quite ambiguous about the idea:
Germany has 'general willingness' to give security guarantees to Ukraine. However, German government spokesperson Steffen Hebestreit did not specify would the guarantees include military assistance.
Much more after the jump!
Earlier today The New York Times reported that US intelligence has assessed that Putin has been willfully misinformed regarding events in Ukraine.
President Vladimir V. Putin of Russia has been misinformed by his advisers about the Russian military's struggles in Ukraine, according to declassified U.S. intelligence.

The intelligence, according to multiple U.S. officials, shows what appears to be growing tension between Mr. Putin and the Ministry of Defense, including with the Russian defense minister, Sergei Shoigu, who was once among the most trusted members of the Kremlin's inner circle.

Speaking in Algiers, Secretary of State Antony J. Blinken acknowledged Mr. Putin had been given less than truthful information from his advisers.

"With regard to President Putin, look, what I can tell you is this, and I said this before, one of the Achilles' heels of autocracies is that you don't have people in those systems who speak truth to power or who have the ability to speak truth to power," Mr. Blinken said. "And I think that is something that we're seeing in Russia."

In a news conference on Wednesday afternoon, a Pentagon spokesman, John F. Kirby, said that the Defense Department believed that Mr. Putin has not had access to an accurate account of his army's failures in Ukraine.

"We would concur with the conclusion that Mr. Putin has not been fully informed by his Ministry of Defense, at every turn over the last month," Mr. Kirby said.

"If Mr. Putin is misinformed or uninformed about what's going on inside Ukraine, it's his military, it's his war, he chose it," Mr. Kirby said. "And so the fact that he may not have all the context — that he may not fully understand the degree to which his forces are failing in Ukraine, that's a little discomforting, to be honest with you."

Other American officials have said that Mr. Putin's rigid isolation during the pandemic and willingness to publicly rebuke advisers who do not share his views have created a degree of wariness, or even fear, in senior ranks of the Russian military. Officials believe that Mr. Putin has been getting incomplete or overly optimistic reports about the progress of Russian forces, creating mistrust with his military advisers.
Much, much more at the link.
I want to highlight one part of the reporting from above, which I think is exceedingly important:
"If Mr. Putin is misinformed or uninformed about what's going on inside Ukraine, it's his military, it's his war, he chose it," Mr. Kirby said. "And so the fact that he may not have all the context — that he may not fully understand the degree to which his forces are failing in Ukraine, that's a little discomforting, to be honest with you."
This is an excellent way to frame this assessment. Putin has agency, he has used his agency, he put these senior leaders in place, he empowered them, he decided to invade, this is, regardless of what they've told him, on him. Otherwise you wind up with stripping Putin of agency and removing his responsibility for the reinvasion of Ukraine, for the war crimes, for all the destruction.
Toomas Hendrik Ilves, the former President of Estonia, has the right take on this:
Are we really going to fall the centuries-old "good Czar, bad boyars" routine?

We saw it with numerous czars, with Lenin, with Stalin, and now once again.

The subtext: "this wouldn't be happening if he only knew."

Forget about it. https://t.co/TJlvRTXjQN

— toomas hendrik ilves (@IlvesToomas) March 30, 2022
Who would be the target if it's an info op? To what end?

It just sounds wishful if not exculpatory

— toomas hendrik ilves (@IlvesToomas) March 30, 2022
Kirby's, the Pentagon spokesperson, framing is correct. Provided that's the framing we maintain, then this assessment and its disclosure is fine. If that framing falls away, then President Ilves concerns are more than warranted.
Mariupol:
.@ICRC confirmed the Mariupol warehouse was the org's but said no team on the ground, no other info. "We distributed all of the supplies from the warehouse earlier in March… No ICRC staff have been at the warehouse since 15 March, and we don't know how it's been used since." pic.twitter.com/Jc9S7ez8rg

— Christopher Miller (@ChristopherJM) March 31, 2022
Russian forces in Ukraine have forcibly deported the staff and patients of a maternity hospital in Mariupol, sending more than 70 people to Russia, the city council said. It's at least the second hospital to undergo that fate, with more than 20,000 people now sent to Russia against their will, the officials said.

The Russians are confiscating identity documents from people who are taken out of their city, the Mariupol City Council said on its Telegram channel. It says the Ukrainians are being sent to filtration camps and then dispersed around Russia.

Under the Geneva Conventions, it is a war crime for an occupying power to deport people to any other country or territory during an international conflict.

The city council's version of events hasn't been independently verified by NPR or other Western media. On Tuesday, Russia's defense ministry acknowledged it has taken tens of thousands of people out of Mariupol and other parts of eastern Ukraine — but it characterized that action as an evacuation of refugees from a dangerous area.

Mariupol Mayor Vadym Boychenko said Russia is returning to tactics last seen during World War II. He added that the city and Donetsk Region Gov. Pavlo Kyrylenko are creating a database of deported Ukrainians to ensure they can return.

The Russian tactic has also caused indignation because some people would rather stay in Mariupol rather than be sent to Russia, despite the terrible conditions in the city that's been under siege for weeks, Kyrylenko said in an interview with the independent Belarusian TV channel Belsat.
Much more at the link!
Chernihiv:
⚡️Mayor says Chernihiv under 'colossal attack' after Russia pledged to halt assault.

"They actually have increased the intensity of strikes," Vladyslav Atroshenko told CNN. He said that a 'colossal attack' on central Chernihiv injured 25 civilians on March 30.

— The Kyiv Independent (@KyivIndependent) March 30, 2022
Kharkiv:
One of the journalists asked me what was the worst thing I saw in this war. Children's shoes scattered from the explosion in this kindergarten. pic.twitter.com/EmfoPaf1gk

— Maria Avdeeva (@maria_avdv) March 30, 2022
Irpin:
#Irpin after #Russia's liberation operation. This is pure destruction. pic.twitter.com/iJM5zM8d2I

— Lesia Vasylenko (@lesiavasylenko) March 30, 2022
Here's an update on the Russian troops I mentioned last night that were mucking about in the Chornobyl zone without adequate radiological protection or, as reported, even knowing that Chornobyl had melted down and the entire area is irradiated. Debunked by Cheryl Rofer!
The following thread is tough going and I'm sure it may be triggering for some of you. I'm posting it because I think it is important not to look away, but some of you may need to for self care reasons and that is more than okay!
Frankly I cannot tweet all the terrible news we are getting in Ukraine every day. Each day, more and more personal stories of people who were killed, raped, tortured. All normal people, looking like next-door neighbours. It makes me feel sick, fills me with so much anger and hate

— Olga Tokariuk (@olgatokariuk) March 30, 2022
I retweet what other people tweet because these personal stories are important, they give a meaning to the numbers and statistics. Victims need to be remembered and perpetrators must be brought to justice. But it's just too much pain and my instinct is to cowardly try to avoid it

The stories about rape are the most gut-wrenching. Only those confirmed today: about a woman in Kyiv region whose husband was killed and she was gang-raped by Russian soldiers. And about another one in Mariupol, raped repeatedly in front of her 6-year old son. She didn't survive

And then, there are reports of teenage girls as young as 11 or 12 who have been raped. As a woman and as a mother, I feel literally sick when I read this. Russians' cruelty has no limit. And it is surreal that mass murderers are still selling gas, oil and have their hands shaken
If you like Ritter Sport chocolate, it's time to find an alternative. I love the dark chocolate marzipan, but it is now verboten!
Ritter Sport refuses to pull out of Russia citing possible 'serious effects' for the company. However, remaining in Russia brings worse effects, such as a fatal damage to reputation. Stop sponsoring war crimes, Ritter Sport. Save your brand's name and profits. #BoycottRitterSport pic.twitter.com/cx0t3KNAHV

— Dmytro Kuleba (@DmytroKuleba) March 30, 2022
Before we finish, I want to address something that came up in a comment posted early this morning to last night's update. The comment was regarding fascism and in one part the commenter inquired if Christianity was intertwined with fascism. The answer to that is yes. Hitler coopted both the German Catholic Church and the German Lutheran Church by appealing to its most extreme elements and emphasizing the historic anti-Semitism that both denominations had engaged with for hundreds and hundreds of years. Not every Catholic cardinal, bishop, priest, nun, or lay person fell for the NAZI message, just as not every Lutheran minister or lay person did, but Hitler and Goebbels and others leaned very hard into the worst elements of the two dominant Christian denominations in Germany, as well as other parts of Europe that the NAZIs conquered. I've even seen NAZIism actually referred to as "Dark Christianity". Mussolini and his national-syndicalists, despite really not being racist fascists like the NAZIs until Hitler forced his hand, also made significant common cause with the Catholic Church. During Franco's long dictatorship in Spain, he too cultivated the most extreme elements within the Catholic Church – both clergy and laity – for his own benefit. Franco's actions led to the creation of Opus Dei, which have been a revanchistly dogmatic nuisance everywhere they've set up shop, not least of which in the US with their headquarters in DC (long led by a sexual molester of a priest close to Bill Barr, Leonard Leo, Antonin Scalia, and other notable conservative/traditional Catholics in positions of secular political power). In Chile, Pinochet also cultivated the extreme, traditional elements in the Church just as Franco had.
There is nothing intrinsic, other than perhaps centuries of anti-Semitism and in the case of Catholicism and the Orthodox denominations an emphasis on hiearchy, that makes Christianity in any of its denominations and/or sects specifically more amenable to fascism than any other religion. Judaism had Jabotinsky and Meir Kahane and is now plagued by his devotees like Bezalel Smotrich and Itamar Ben Gvir. It also, of course, has the Netanyahus, who are themselves Jabotinskyites. What we tend to think of as political or politicized Islam has a number of similarities to fascism.
The polytheistic religions are not immune either. Japan leading up to and through WW II was clearly enthralled with a very Japanese equivalent of fascism that incorporated the traditional religious elements of emperor worship. The juche concept of the Kims in North Korea is, at least, fascist adjacent in its understanding of the North Koreans as the cleanest race. And I don't think many would argue that the Hindu nationalism espoused and practiced by Modi and his followers isn't a form of fascism as well.
I'll leave that there.
Let's finish with this, which TaMara sent me and asked me to include in tonight's post:
My Dad is in a care home and his house has been empty and silent and sad. No longer! A lovely Ukrainian family from Khmelnytskyi, which is roughly mid-way between Lviv and Kyiv, have moved in. Now it's full of children laughing and some guarded hope. A tiny gleam in the darkness.

— Ashley Pharoah (@AJPharoah) March 25, 2022
Open thread!