On the Road is a weekday feature spotlighting reader photo submissions.
From the exotic to the familiar, whether you're traveling or in your own backyard, we would love to see the world through your eyes.
Munira
In the responses to my last (and first) On The Road post, a couple of people asked me to provide pictures of the same scene during all four seasons. So I looked through my photos and found I had shots of the creek near my home (Padden Creek) during each of the four seasons although they aren't of the exact same place or from the exact same perspective. These are the first four photos in this batch.
The second four photos continue the theme of the seasons. Like most people, I am inspired by the changing of the seasons, the beautiful and sometimes melancholy reminder of the inescapable impermanence of life. I have been a writer much longer than I've been a photographer. For the last ten years or so, I've been writing haiku almost entirely. It's rare that I actually write a haiku with a particular photo in mind, but since both the poems and the photos are inspired by the same images, they often go together perfectly so I've included a haiku with each photo. I have, of course, included the credits for the haiku that have already been published.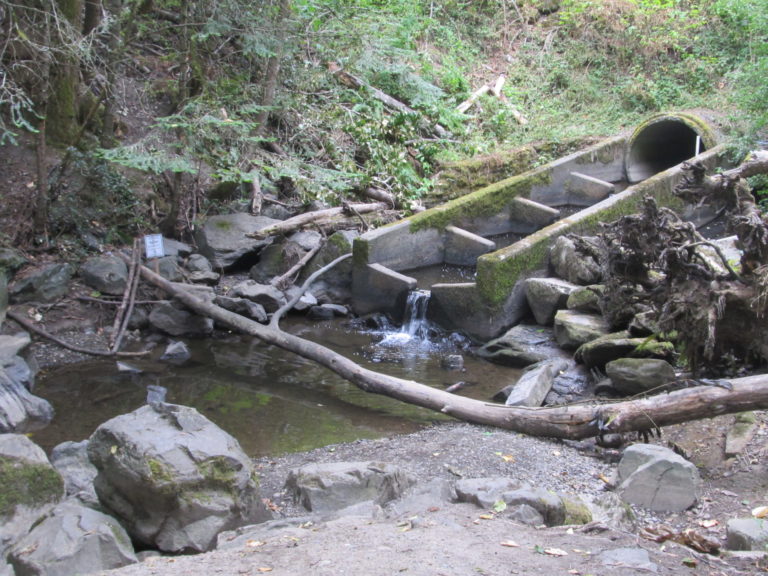 Padden Creek, Bellingham, WA
August 17, 2021
Summer
midsummer
even the water
looks thirsty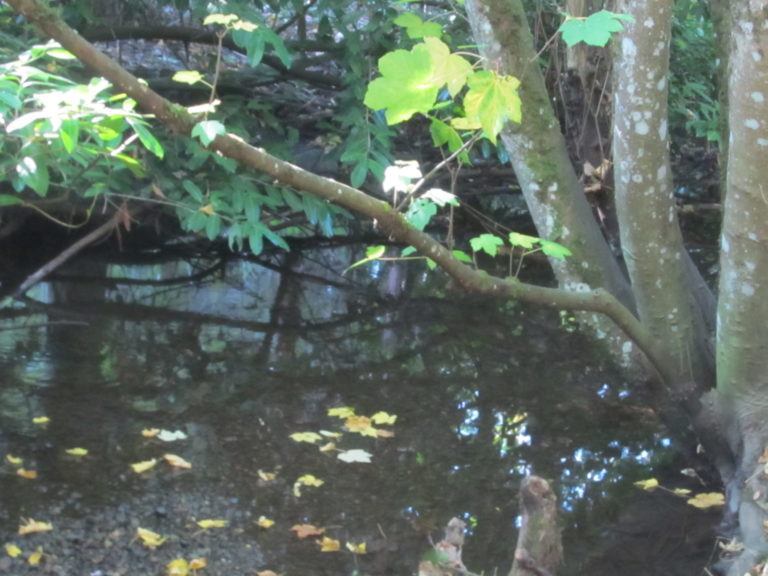 Padden Creek, Bellingham, WA
October 8, 2021
Autumn
falling   flowing
leaf in the stream
one last ride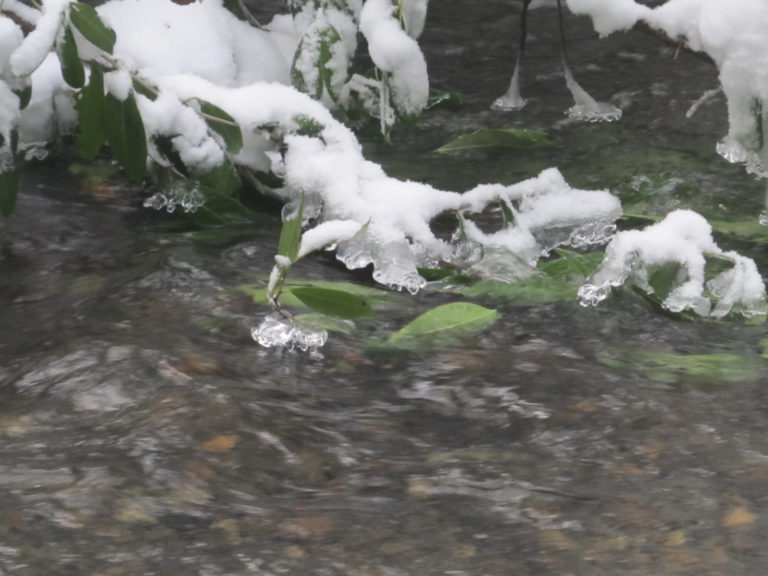 Padden Creek, Bellingham, WA
December 29, 2021
Winter
ice heavy—
branches
broken dreams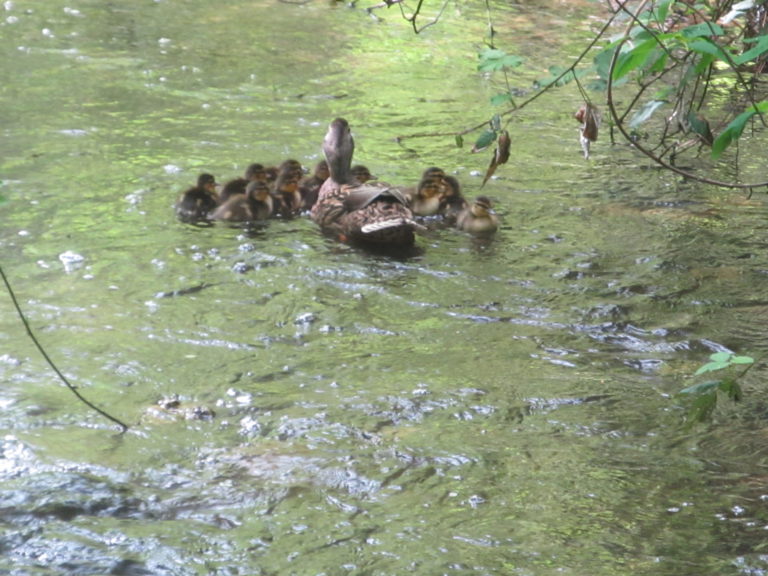 Padden Creek, Bellingham, WA
May 1, 2021
Spring
baby ducks—
I follow my creek
to the bay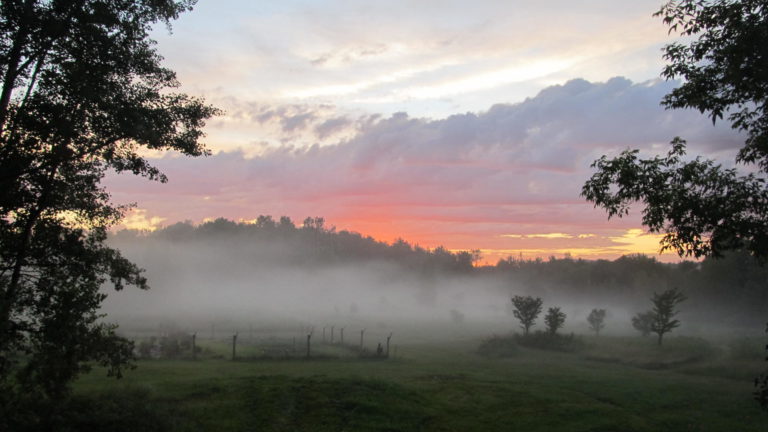 Lac Brome, QC
July 6, 2012
Summer
This photo was taken in Quebec. It's the view from the house – a typical early summer morning scene of mist rising over the garden.
morning mist
how thin the veil
between here and gone
Modern Haiku, 44:1, Winter/Spring 2013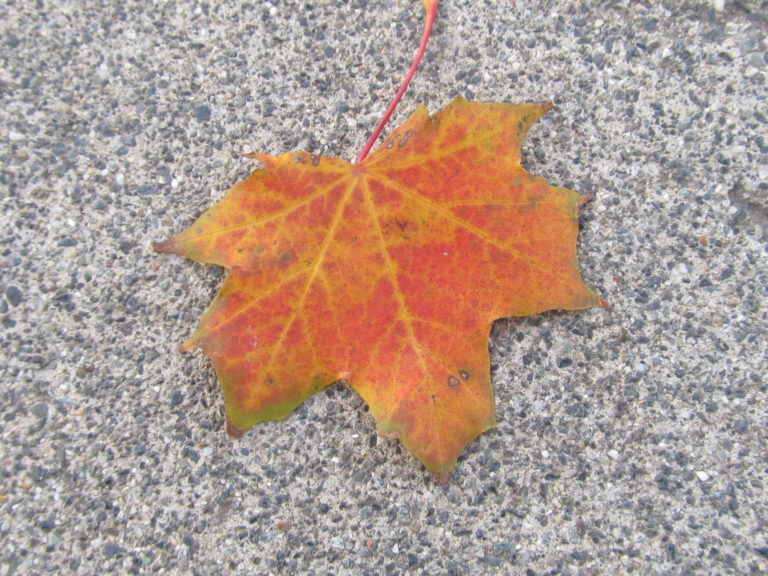 Bellingham, WA
October 20, 2021
Autumn
This photo was taken here in Bellingham on the street outside my apartment.
leaf on the road
colors fading to brown
so many   the fallen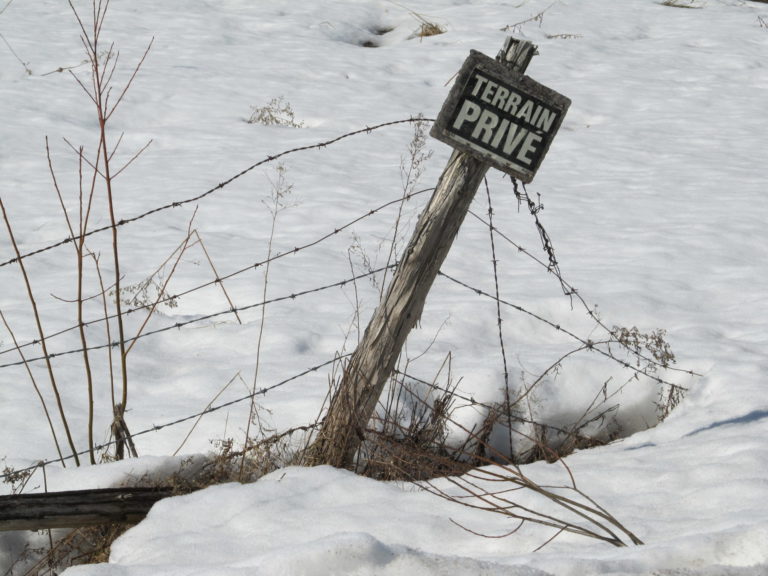 Lac Brome, QC
July 5, 2011
Winter
This photo was also taken in Quebec. It's next door to the property I lived on. This is the only haiku in the batch that was actually inspired by this particular photo.
private property
clinging
to what's already gone
Modern Haiku, Winter-Spring 2013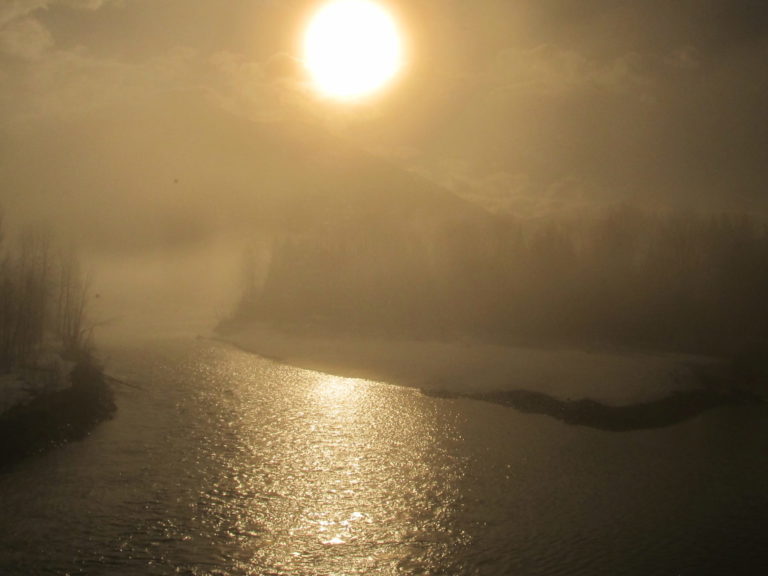 Mountains of Montana
April 11, 2018
Spring
I took this photo from the train when we were going through the mountains of Montana. I was on my way back to Quebec from Washington state.
mist and sun—
dawn tracker
starting out lost