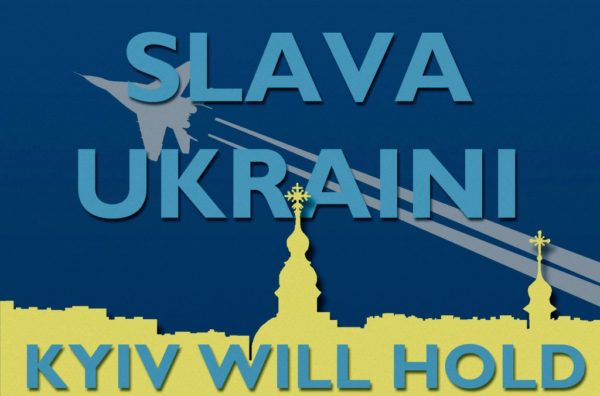 (I don't remember where I found this, but it seemed appropriate tonight)
I know everyone wants to start with the air strike on the petroleum facility in Belgorod, which wasn't reported on until after last night's update posted. Here's the official line from the Ukrainians. I haven't seen them say anything to contradict it:
New. Ukraine "does not confirm or deny" airstrike on Belgorod oil depot: "Ukraine has been defending itself to resist aggression. Does not mean that Ukraine has responsibility for what happens in Russia," says Colonel Oleksandr Motuzyanyk in briefing

— Oliver Carroll (@olliecarroll) April 1, 2022
The reality is that it was most likely a strike by the Ukrainian Air Force. That is the simplest explanation. Could it be a Russian false flag? Sure. Why? I have no idea at this point.
What I think is going on is the strike made both military sense in terms of taking out some important physical infrastructure that the Russian military was relying on, but that it also makes sense in terms of the Information Warfare and Psychological Operations campaign that Ukraine is waging against Russia. Russia has been claiming they've destroyed the Ukrainian Air Force. That they've destroyed all 36 of Ukraine's TB-2 Bayraktar drones. Ukraine only has twelve bayraktars and we have confirmation that the Russians have only killed three of them at most based on the reporting I've seen. By undertaking the strike the Ukrainians accomplished three things. The first is the tactical objective: they destroyed the fuel depot or a good chunk of it. The second is they just rubbed the Russians' noses in the fact that Russia does not have air superiority. The third is that Ukraine has just demonstrated that the Ukrainian Air Force, both fixed wing and rotary wing, is still up, running, and effective.
I want to take a moment before we get to the jump and get to something that is both getting coverage, but that I also think is not being paid enough attention to: Russia's destruction of Ukrainian granaries, theft of grain transport ships from Ukrainian ports, blockade of other countries' grain transports trying to get to Ukrainian ports to pick up their cargo, and one of the intended effects of this anti-grain strategy. Ukraine's Prime Minister, Denys Shmyhal, stated:
Russia is blocking grain exports from Ukrainian ports with a naval blockade, said Prime Minister Denys Shmyhal. He added that Russia is deliberately destroying Ukrainian granaries.
Ukraine's Agricultural Minister, Mykola Solskyi, has also been trying to bring this to the world's attention:
The ongoing conflict in Ukraine is making it progressively more difficult for the country to export grain, Ukrainian Agriculture Minister Mykola Solskyi said in a televised briefing Saturday, warning the situation is having a "dramatic" impact on global markets.

Ukraine's grain shipments have dropped from 4 million to 5 million tons per month to a few hundred thousand, Solskyi said.

He said, "Every day the situation will become more and more difficult" for the country's grain exports if the war continues.

Ukraine was the world's sixth-largest exporter of wheat in 2021 with a 10% share of the market, shipping 20 million tons of wheat and meslin (a mixture of wheat and rye), according to the United Nations, and the country is also one of the world's top exporters of barley and sunflower seeds.

The U.N. predicted that somewhere between 20% to 30% of Ukraine's crops would be left unharvested in the 2022-23 season due to Russia's attack on Ukraine.

The drop in Ukraine's grain exports could increase international food and feed prices by 8% to 22% above current levels, the U.N. said, which were already sharply elevated.
The result of Russia's reinvasion of Ukraine and the way it has targeted Ukraine's agricultural sector is going to cause a massive shortage in grain. The Middle East, which has been suffering an extended drought for over a decade in the parts of Iraq and Syria that are both the region's breadbasket and considered to be the birthplace of agriculture, as well as parts of Africa like the Maghreb and the Sahel are likely to be the most heavily effected regions. You know, places with a lot of political stability!
The agricultural crisis that Russia is causing, and they are going out of their way to exacerbate it beyond just what would have occurred from the reinvasion of Ukraine, is not just going to hit the Middle East and parts of Africa. It will drive up grain prices, as well as other food prices, all over the world. And the people and places that can least afford those increases are going to be in the global south. Domestic and regional political tensions are going to get more inflamed, people are going to starve, there is going to be a lot of damage.
My professional assessment is that this is an actual part of Putin's strategy. Specifically, to cause a crippling rise in the price of grain and food prices leading to wider spread instability and famine. By doing so Putin increases the pressure on the US and our allies to pressure Ukraine to negotiate an end to the war  before the Ukrainians have achieved a successful battlefield termination. Especially one that sets the conditions to negotiate a post war security agreement that secures the peace for Ukraine and prevent Russia from trying something like this again.
I know a lot of people are now convinced that Putin was not only never really much of a strategist, but that now he's either irrational or ill or deluded and therefore there's no coherent strategy here. As someone who has been watching Putin very effectively leverage every element of Russia's national power except for military power over the past decade in his largely non-kinetic war against the US, the EU, and NATO, my honest take is that despite the hot mess we've seen of Russia's military over the past month, the other elements of Russia's national power are still much more effectively wielded. Creating a global food crisis, which is clearly what is going to happen, is an effective way for Putin to create leverage to try to force the US, the EU, NATO, and our non-EU and non-NATO allies to bring a premature end to Putin's disastrous reinvasion of Ukraine in a way that let's Putin save face, maintain possession of stolen Ukrainian territory, and then nurse his wounds while rebuilding to just start all over again.
It won't be long before the Internet Research Agency and the other social media networks that Russia employs and manipulates are blasting out pictures of starving black and brown children and demanding to know why President Biden won't do something to alleviate their suffering. That's the next card in Putin's Psychological Operations and Information Warfare deck to be played.
More after the jump.
Here's a fascinating interview with a Ukrainian MiG-29 pilot from The Drive's War Zone:
When The War Zone first made contact with the 29-year-old Ukrainian MiG-29 pilot known to the outside world only by the callsign 'Juice,' he'd just stepped out of the cockpit of his jet. "Fucking night patrol," he remarked, with typical candor. Our first scheduled attempt at an interview then got pushed back after we had received a message from Ukraine that Juice's base had just been issued an alert warning of a potential incoming Russian missile strike. Hours later, he checked in again, having scrambled from his home airbase and touched down at an alternative airfield elsewhere in the country, to protect his jet from the bombardment.

This, it has become clear, is very much the life of a Ukrainian Air Force fighter pilot these days. There is also doing battle with hordes of Russian aircraft, of course.

It's no exaggeration to say that Juice is probably among the most in-demand fighter pilots anywhere in the world right now. In what's been an unprecedented air war so far, Juice has become something of a semi-official spokesman for Ukraine's fighter arm. Before The War Zone managed to sit down with him for a videoconference meeting, he had already described the air force's heroic defensive actions to several outlets, fitting interviews (that are well worth a read) in between Russian missile strikes and alert scrambles. But in the two hours we spent with Juice, he painted an incredibly detailed, if not unprecedented picture from his incredible vantage point of the sometimes heart pounding and at other times outright bizarre air war over his beloved homeland.

On February 24, Juice was sleeping at his home when at around 5:30 AM he was woken by the sound of Russian missile strikes directed against his own base. After seemingly frozen for a moment, the reality of what was happening hit home. Single with no children, Juice's first responsibility was to check on the wives of those of his pilot colleagues who were on alert and were now about to go to war. Some would likely never return. After emotional phone calls to the spouses to explain what was happening, Juice grabbed his personal AR-15 assault rifle and ammunition and jumped into his car to make the short trip to the base.

As his colleagues took off in their MiGs to disperse to other, safer bases, Juice's own war began — not in the cockpit, but as an infantryman defending his installation against Russian attacks.

"Actually, for the first few days, there were no cockpits for me, we had no free jets for me on the base, because they were on another airfield," Juice explained. "So, my mission was to provide ground defense for my squadron, with some special [operations forces] guys, to help them, because I know this place better than they do."

The first days of fighting saw Juice's base come under attack from Russian special operations forces inserted by helicopters and there were also attempts to use Il-76 transports to deliver airborne troops. "Fortunately, my guys shot down two of them," Juice recalled. One of the transports fell to a Su-27, flown by one of Juice's good friends, while a MiG-29 from his unit was credited with the other. So far, however, despite widespread reports of the shootdowns, no images of the wreckage have emerged.

"It was a crazy week, the first week, a lot of missile strikes, lot of airstrikes, helicopters around the base, and sabotage groups in the city," Juice said.
Much more at the link.
The Drive's War Zone also has this really interesting article that gets at a lot of last night's conversation in the comments about what type of planes to give the Ukrainians.
Oddly enough, one of the most covered aspects of Russia's invasion of Ukraine was the drama surrounding the possible emergency transfer of hand-me-down Soviet-era MiGs from NATO members to Ukraine. This was especially true of Poland's roughly 28 MiG-29s, a deal that spectacularly fell apart on the world stage nearly as quickly as it was conceived. While Ukraine needs familiar ground-based air defenses the most right now, in the meantime, the U.S. and NATO have to begin getting Ukrainian pilots into training on a western fighter type.

Regardless of the outlandish claims that some are putting forward, including the Ukrainian Air Force itself, this process will take many months or even, in some cases, years to complete. There is no getting around that reality. The same can be said for preparing Ukraine to actually operate and sustain the western fighters once they are in-country. But starting now will make a huge statement to Russia and waiting any longer will only needlessly delay the inevitable further. This is simply a luxury the U.S. and its NATO partners no longer have. They need to move decisively now.

According to our information, Ukraine has no shortage of fighter pilots, but they do have a shortage of fighters for their pilots to fly. By pulling say six to 12 experienced Ukrainian fighter pilots and another six to 12 that are just beginning training, two pipelines can be established to produce aviators qualified to employ the fighter Ukraine will end up with—one near-term and one longer-term.

While the F-16 is often the default answer when it comes to the question of what to equip the Ukrainian Air Force with, it is not the only solution. Older F-16 airframes that can still have their lives extended are becoming a bit more of a prized second-hand item. The USAF's QF-16 full-scale aerial target (FSAT) program is consuming these aircraft at a considerable rate and demand by other air forces for second-hand Vipers is only increasing. Then there is the private adversary support marketplace, which is snapping up F-16 airframes for advanced aggressor roles, as well. Even the Navy is eyeing used F-16s to backstop its own future aggressor needs.

The USAF is now looking to retire more of its older Block 30/32 Vipers that could potentially be recapitalized and sent to a foreign user and the F-35's arrival in some foreign air arms will send small batches of second-hand F-16s onto the market. But the point is that the U.S. and even the international F-16 surplus is not a bottomless pit like some think it is.

To start, Ukraine would not need many airframes as it will only have a limited number of pilots to fly them, but that would change over time. What the F-16 has going for it is its wide commonality throughout Europe and around the world with a very healthy sustainment and training infrastructure to support them for years to come. Single engine economy, multi-role capability, easy upgradeability, and great all-around performance round out what has historically been a massively capable and relatively efficient package.
Much, much more at the link.
Also, I don't believe technical sergeants exist! This should, if the incantation was delivered properly (I was standing on one foot in my living room and waving a chicken counterclockwise nine times while intoning it), summon Leto to discuss all this air force/air power stuff with us in the comments.
Mariupol:
The International Committee of the Red Cross (ICRC) effort to move Mariupol residents has failed. And the ICRC's actions have generated a LOT of controversy!
From @ICRC: Mariupol evacuation failed. "An International Committee of the Red Cross team that had been on its way to Mariupol on Friday to facilitate the safe passage of civilians had to return to Zaporizhzhia after arrangements and conditions made it impossible to proceed." pic.twitter.com/PdCtlx4mJA

— Christopher Miller (@ChristopherJM) April 1, 2022
2/2 while the convoy is some 50 km south of Zaporizhya stuck at the last Russian-controlled checkpoint. The local volunteers actually helping with evacuation and traveling WITH the convoy tell us that @ICRC was nowhere near that convoy

— Volodymyr Solohub (@v_solohub) April 1, 2022
The Guardian has reporting focusing on the effect of the war on the teens of Mariupol:
'Who will return my stolen life to me?' The teenagers who fled Mariupol

As civilians are evacuated from the besieged city, three young people tell of their terrifying escape and how their lives have been changed for ever.

Veronika, 19

The months before the war were the best of my life. I was in my second year at university and one of the best students on the course. But the thing that brought my life true meaning was playing ice hockey. It was what I woke for every morning. On 23 February our coach told me of plans to set up a women's hockey team to try and reach the professional league. I went to bed so happy, looking forward to the next day.

The next morning when I woke at 5.30am I didn't immediately understand that it was explosions, and not my alarm clock, that had woken me up. My bed was shaking from the shockwaves.

My mum and I came out of our bedrooms, barely understanding what was happening. For the first few hours we sat together, waiting for it all to finish, but the bombing just got worse. So we packed a suitcase and ran to my grandparents' basement.

As soon as I got into the basement I realised my life as I had known it was over. Hockey, work, friends, a man with whom I was very much in love, all of these things finished that day. That is probably why I do not feel anything any more: no fear, no pain, no anger, no desire to live. I feel like I died at 5.30am on 24 February.

There was nothing in the dusty basement. We had no ventilation or water, and electricity only for a short time. The four of us ate a piece of bread and a sweet twice a day. The basement and building were shaking under the constant explosions. Our phones were cut off. It was like being in an underground box. We had no idea whether it was day or night.

Soon we began hearing new sounds. We did not immediately realise that Russian aircraft were dropping bombs. We were able to stretch out our food until 8 March, surviving on mouldy bread. Sometimes the adults went up to look at the sky, the light, but I was not allowed. When snow fell, we were delighted: it could be eaten and drunk. But by that point I was completely dehydrated and had lost all hunger and thirst.

My mother and I were given the opportunity to move from the left bank to the city centre, which at that point was a little safer. But for reasons I can't go into, only the two of us could go. We said farewell to my grandparents. I have not heard anything more of them.

From 8 March we hid in a warehouse on the left bank. The hunger, thirst and cold continued, and we tried not to succumb to mass hysteria. There was a market nearby and we ran there under the bombing to forage for the remains of vegetables among the rubble and burning cars. We were risking our lives for rotting vegetables.

By 14 March we realised that we could not survive on the tiny amount of food and water we could find, so we decided to leave. We found someone with a car and drove out of the city. To me at this point it was all the same. Die in a warehouse or die in the middle of the road from Mariupol. A few days later we learned that the whole area we were hiding in had been burned down.

Eventually we reached Zaporizhzhia, where it was safe. From there we made it to Lviv and are now in a small village in the mountains.

Apart from my mother I do not know where my family are. My grandparents' building was razed to the ground and our family's apartment is probably occupied by Chechen Kadyrovtsy [militia], who are helping the Russians. I feel sick thinking about them touching my childhood photos or my hockey kit.

Who is responsible for this? Who will apologise? Who will return my stolen life to me? Just like my home city, I have the sense that I no longer exist. I have severe skin problems due to the lack of hygiene, and the dust in the basement means I am always short of breath. I no longer have a normal relationship with food.

I could become a refugee but all I want is to go to the door of my own home, which I will never open again. Although we are safe for now I will never recover from this trauma; it will haunt me for my whole life.
Much, much, much more at the link!
Mariupol city officials estimate that $10 billion is needed to rebuild the city's destroyed infrastructure.

According to Boichenko: "Every crime, every murder and destruction caused by the aggressor must be recorded and brought before an international court. War criminals must be punished.

We are now working closely with the government and the Donetsk Civil-Military Administration to ensure that after the war, we will obtain not only reparations from Russia for the full restoration of our beloved Mariupol, but also large payments to all Mariupol residents for the suffering and damage caused."

Background:

Iryna Vereshchuk, deputy prime minister, said on 31 March that Russian invaders had kidnapped and transported 45,000 Mariupol residents to Russian territory. On 27 March, Mariupol mayor Vadym Boichenko said that between 20,000 and 30,000 Mariupol residents had been illegally deported from the city.
More at the link.
Bucha:
My brother sent this to me. Town of Bucha northwest of Kyiv. The amount of dead citizens on one street alone…I just can't even process. pic.twitter.com/KOSwISih6N

— Viktoriia ???? (@ViktoriiaUAH) April 1, 2022
Chernihiv:
Chernihiv region pic.twitter.com/llClwdWBHm

— Illia Ponomarenko ?? (@IAPonomarenko) April 1, 2022
Dmytrivka:
Appalling scenes in the village of Dmytrivka near Kyiv today. Civilians scavenging for discarded ration packs amid smouldering wreckage of at least 11 Russian armoured vehicles. Bodies of Russian tank crews burnt and disfigured. Grim beyond words. pic.twitter.com/prvuR3J4qy

— Dan Rivers (@danriversitv) April 1, 2022
Here's an interesting thread from a sociologist in Moscow. Consider it another set of data points for my argument as to why the sanctions and economic measures are not going to work or, at least, work fast enough. (I'm pretty sure he's using TNC for trans-national corporation, what we'd call a multi-national corporation):
I am constantly asked about atmosphere in Russia. I am making a THREAD?to give an impression of how it feels in Moscow but also to explain how what I call "A few months theory" reigns supreme 1/19

— Greg Yudin (@YudinGreg) April 1, 2022
In Moscow, one is unlikely to recognize at first that this is a country at war. However, tuning in to occasional chatting reveals that people are constantly discussing international situation. "Haven't we already taken Kherson?", or "the Chinese will never let us down" 2/19

Businessmen take the new situation as a given and quickly adapt without much debate. "We have switched our logistics and run deliveries through Belarus now, it is very convenient. We can always switch back if the situation resolves" 3/19

Inside shopping malls, everything indicates that current closedowns are temporary 4/19

Even McDonalds hasn't really pulled out from Russia but rather made its presence less visible. Its franchises keep operating, mostly in the Eastern parts of Russia 5/19

There are very few known cases of layoffs because of sanctions. Most TNCs are putting people on paid leave for 2-3 months and discussing what their strategy will be "when everything is back to normal" 6/19

Medvedev says TNCs approaching the government to signal they have to pay lip service to sanctions fever but are unwilling to leave. From what I know, sounds plausible. One of Big 4 firms is rebranding in Russia and tells clients contracts will be kept under th new entity 7/19

In the offices few white-collar people feel like they are living through a catastrophe. The majority is planning to explore new business opportunities and tends to believe things will get back to normal pretty soon 8/19

Open discussions about military operation are rare, for dissent is criminalized. Keep this in mind when reading numbers. A relative was stopped on the street by an interviewer; when she declared she's against the operation, a passer-by almost attacked her for being a traitor 9/19

Many families are split along the generational line, younger people prefer to abstain from discussing with parents. Parents are more willing to impose their view (probably deep inside they feel uncomfortable). A friend gets tons of messages from her mother about "Ukro-Nazis" 10/x

There are minor shortages of meds, and some people are trying to replenish their stock. However, the initial panic seems to have died down 11/x

The ruble has bounced back. It is difficult to buy currency in Moscow but the exchange rate gives confidence. It is possible to go to the neighboring countries and buy $ practically at the same rate as it was before the "military operation" started 12/x

The inflation is not necessarily connected with war. A taxi driver from Belarus complains about rising prices. However, from his perspective prices were rising for several years already, it is just that for some reason it got even worse now. He doesn't mention war 13/x

The tension is in the air, however. Several people have approached me to ask if I think there will be a war. This implies, of course, that there is currently no war. There is a belief that Poland could probably cause a war 14/x

Possible use of nuclear weapons got normalized. Conversations about consequences of war often trigger the nukes threat. "They will lift all these sanctions b/c we have nukes" "They will give in anyway, otherwise we will try our nukes on them" 15/x

For many Russians, Putin is testing, once again, the ingrained belief that might makes right. Hubris is unlimited: one simply has to be impudent enough to become the master of the universe. The West is often said to be weak because it is not ready to risk a nuclear war 16/x

Still, not much enthusiasm about military operation around. The cars with Z-symbols are few, the chance is higher to see an anti-war slogan on the wall. This stands in sharp contrast to 2014 when there were many ribbons on the cars. Many of these ribbons are there to stay 17/x

The situation in universities probably deserves a separate thread. Students are told to spy and report on their instructors. Although very few agree, it suffices to spoil the climate in the classroom. One spy is enough 18/x

It is difficult to say what the reaction would be if the "few months theory" fails. It is possible that a significant part of society will conclude that it is too late to stop, and this war will finally be perceived as existential, to be won at any cost END
If we fall, you are next. You know this. Mothers raped in front of their children, evacuees pushed to mined roads, peaceful cities erased: wanna try this in your country? If not, go to the streets, protest, write to your MP, and campaign to send WEAPONS NOT SANDWICHES to Ukraine.

— Dr Sasha Dovzhyk (@sasha_weirdsley) April 1, 2022
Don't try this at home!
Yes, the Ukrainian military are just kicking anti-tank landmines.
It's called the Ukrainian curling on the Warsaw Highway close to Kyiv. pic.twitter.com/9xAxRjFdYL

— Illia Ponomarenko ?? (@IAPonomarenko) April 1, 2022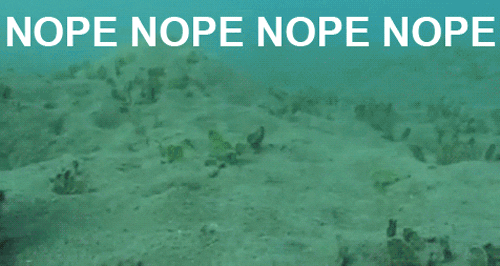 And we'll end with more from Chef Andres!
Yesterday, the city of Irpin near Kyiv was liberated. Today, @WCKitchen joined the amazing Irpin mayor to deliver food to residents who have been trapped for weeks. We also went to Bucha… Cannot put in words the destruction. We will bring more meals tomorrow! #ChefsForUkraine ?? pic.twitter.com/Vv5DgvDpvE

— José Andrés (@chefjoseandres) April 1, 2022
Open thread!