For now, it's good news on the USA #COVID19 front.
But avoid complacency https://t.co/ncJyrrdwOH

— Laurie Garrett (@Laurie_Garrett) April 1, 2022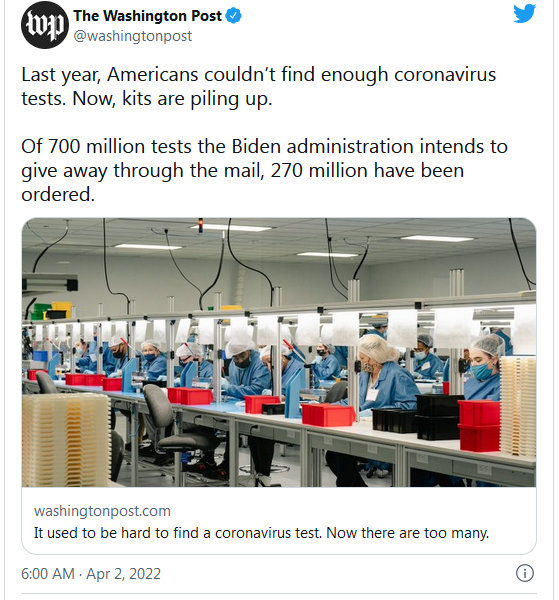 The U.S. will end a sweeping, pandemic-related expulsion policy that has effectively closed down the asylum system at the border with Mexico. The Title 42 order will remain in effect until May 23 to allow officials time to prepare for its termination https://t.co/EcDgM4j4DQ pic.twitter.com/7tuD4qYuYP

— Reuters (@Reuters) April 2, 2022
======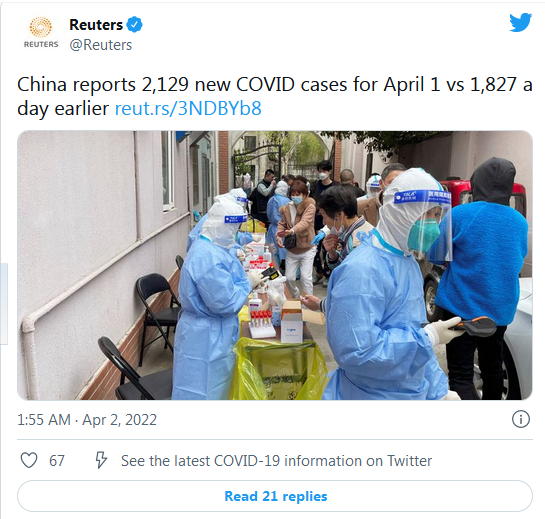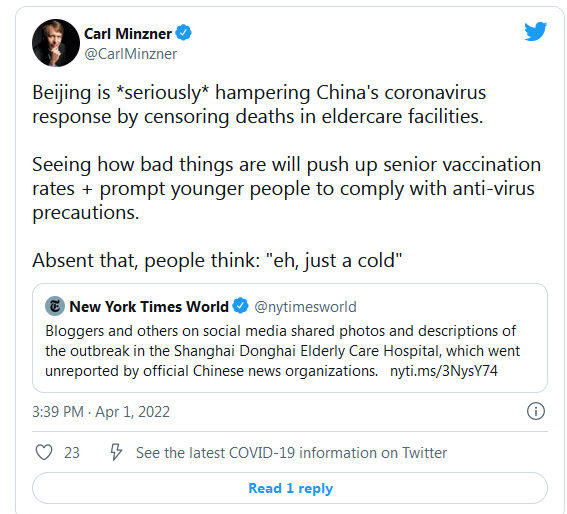 I've seen this trend repeatedly in Chinese public reacting to public disasters and public health events: WeChat groups and shared docs have become the go-to tech tools for people to share information and pool resources. @jx_leee and my latest: https://t.co/XKer1IsAF9

— Yaling Jiang (@yaling_jiang) April 1, 2022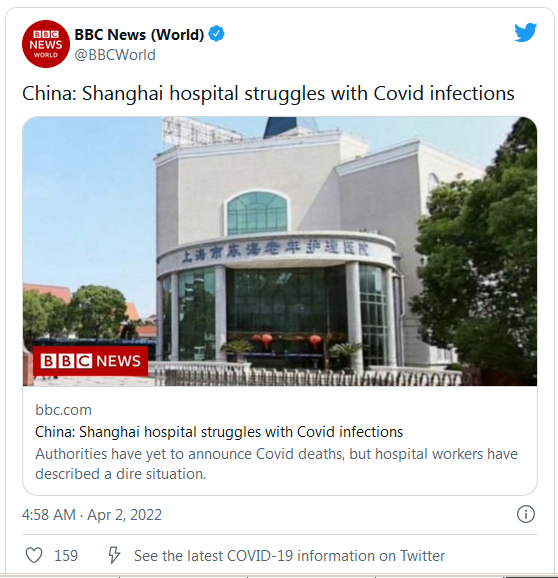 Because this worked *so* well in Hong Kong…
Shanghai separates COVID-positive children from parents in virus fight https://t.co/mzpeuY9gN8 pic.twitter.com/oh7UjoM9BS

— Reuters (@Reuters) April 2, 2022
'Data compliance lawyer in Mainland China'–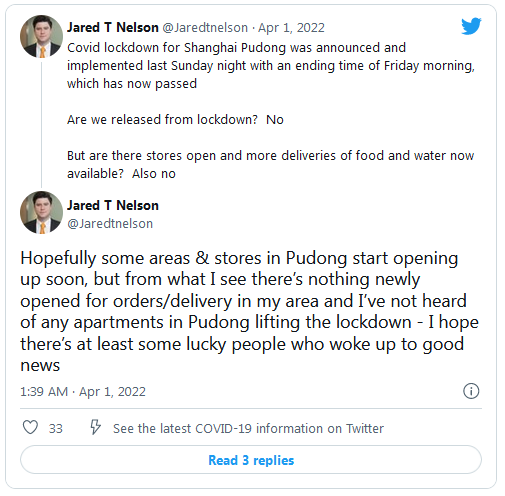 Hong Kong recorded 4,475 new Covid-19 cases on Saturday. The city also added 116 deaths, including 17 backlogged cases.

Full, trusted coverage on HKFP: https://t.co/w8LTgNxKZy pic.twitter.com/Ws5MOgDYi1

— Hong Kong Free Press HKFP (@hkfp) April 2, 2022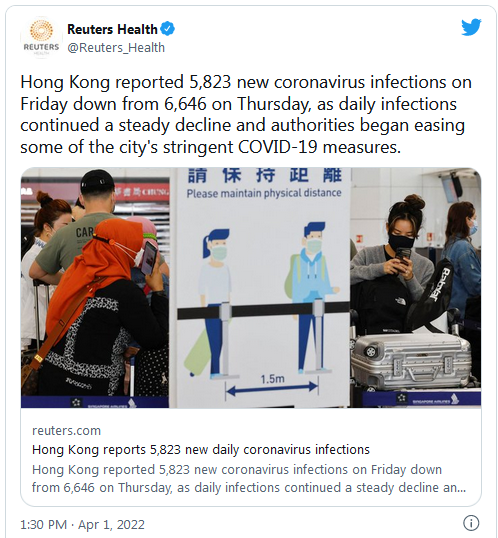 Hong Kong authorities are asking the entire population of more than 7.4 million to voluntarily test themselves for COVID-19 for three days in a row starting next week. https://t.co/EidNzESajg

— The Associated Press (@AP) April 2, 2022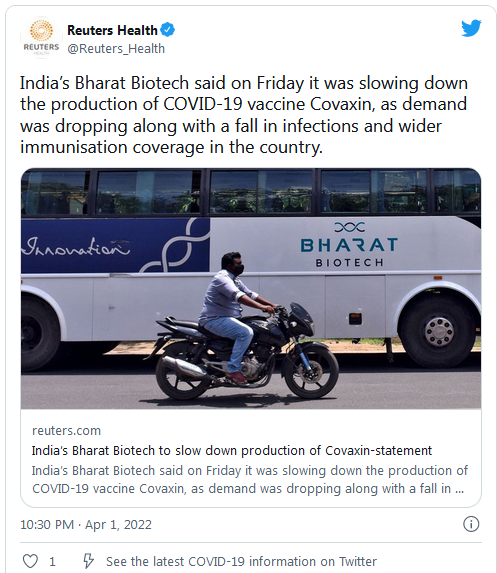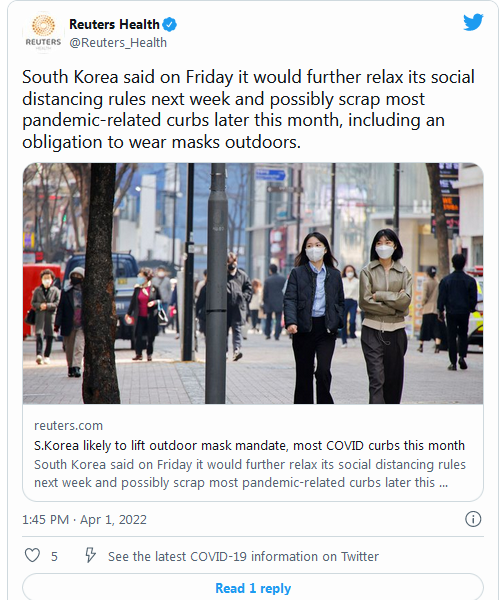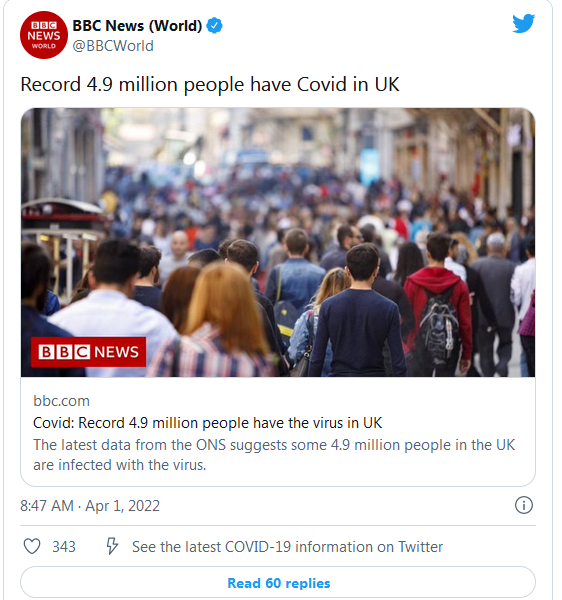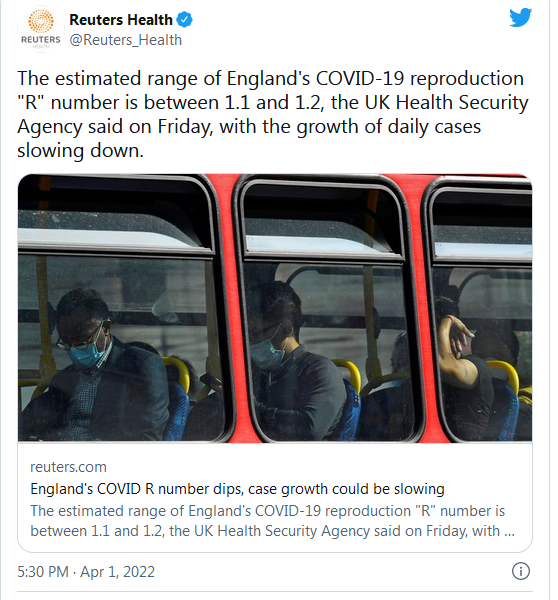 Wow. I hadn't appreciated quite how high current UK Covid infection levels are among the elderly.

Not just a record-high, but *more than double* the January peak.

Thankfully vaccines still doing a great job at protecting against severe disease, but still that's quite something. pic.twitter.com/d5MZajDZlo

— John Burn-Murdoch (@jburnmurdoch) April 1, 2022
The good news is, the rate of increase in infections is now slowing in almost all areas of the UK ?, and considering the ONS lags a few days behind, that may now be the case everywhere. pic.twitter.com/crJCGqWzIQ

— John Burn-Murdoch (@jburnmurdoch) April 1, 2022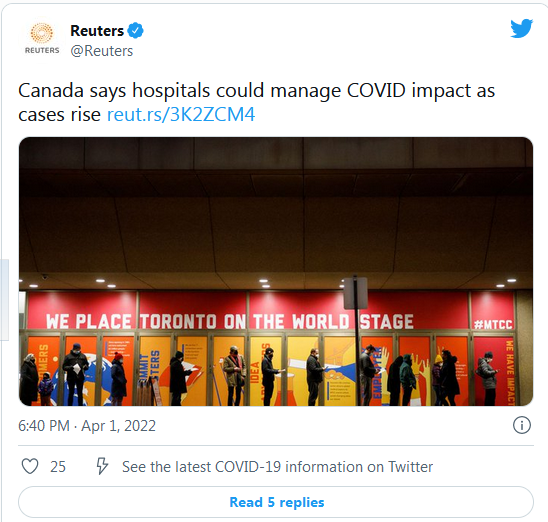 Ontario, Canada: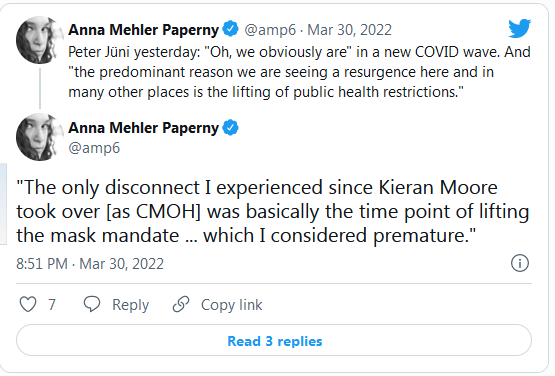 ======
The world's first "human challenge" trial in which volunteers were deliberately exposed to the coronavirus has found that symptoms had no effect on how likely an infected person is to pass the disease on to others. https://t.co/lFsPPAH5sb

— Reuters Health (@Reuters_Health) April 1, 2022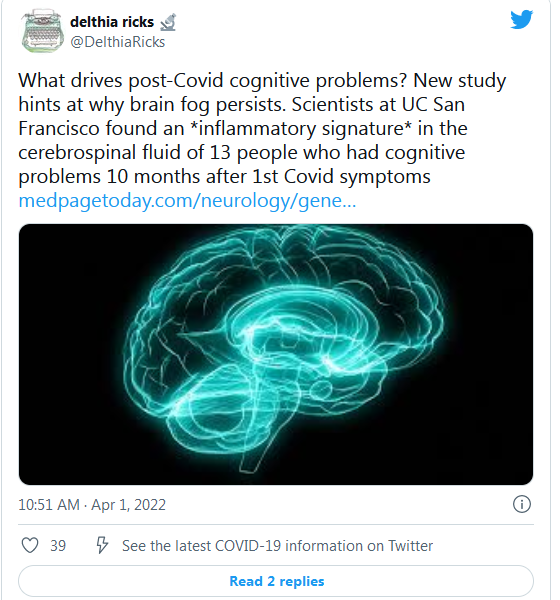 ======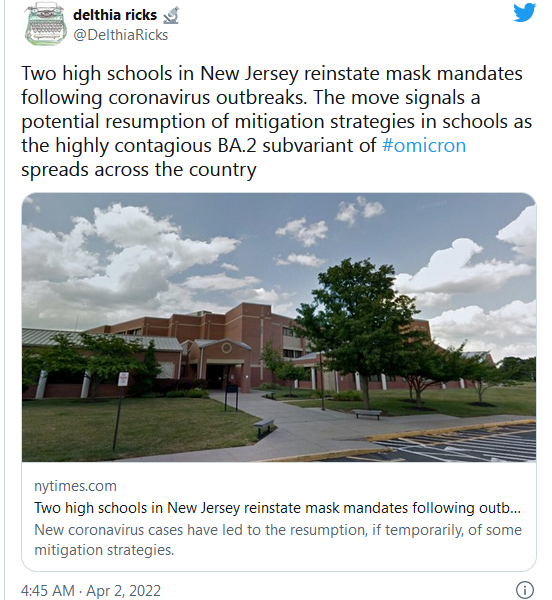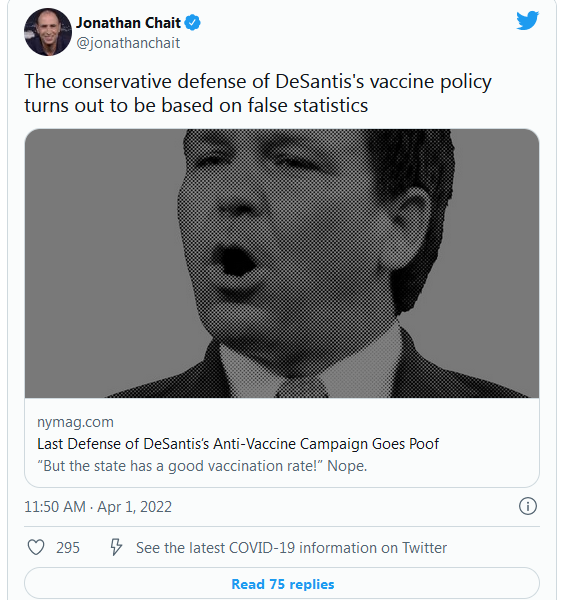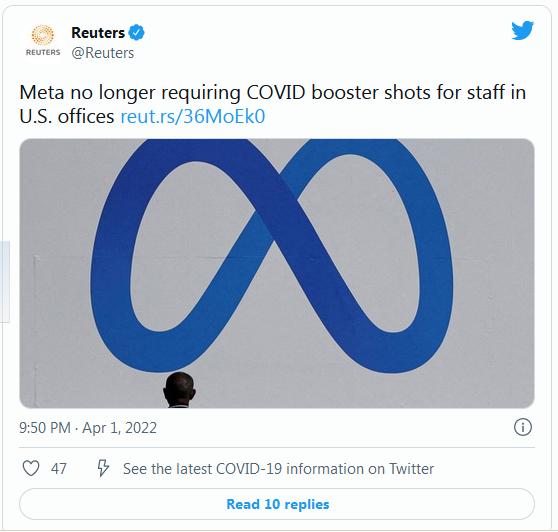 Still require the two-shot basic vaxx, though:
… The social media company previously said that all workers returning to the office would have to present proof of their booster jabs, while the company monitored the Omicron variant situation. read more

"We updated our requirements in early March to align with CDC guidance, and now COVID-19 boosters are no longer required for entry, though strongly recommended. The primary vaccination requirement (1- or 2-shot series) remains in place," said Meta spokesperson Tracy Clayton.
Study: When white Americans heard about COVID hitting people of color harder, a lot of them mentally peaced out. This is ugly. https://t.co/AZnRJPQdMS pic.twitter.com/MHGDIlCWv8

— Matt Pearce ? (@mattdpearce) March 30, 2022