On the Road is a weekday feature spotlighting reader photo submissions.
From the exotic to the familiar, whether you're traveling or in your own backyard, we would love to see the world through your eyes.
JanieM
A miscellaneous set, each with its own bit of story.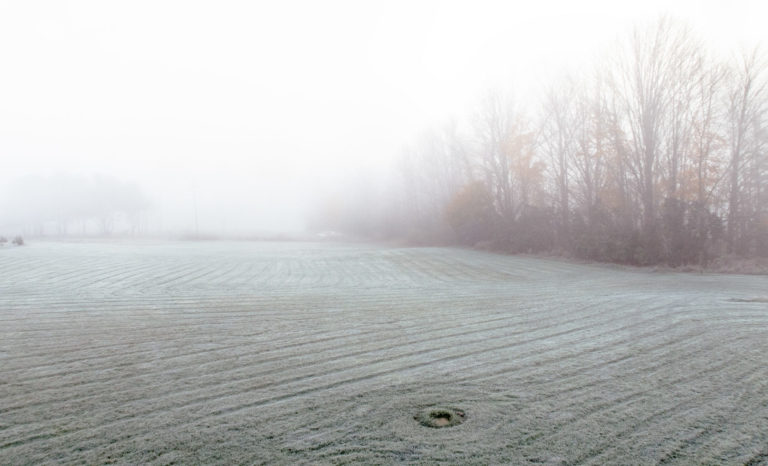 1 The Navel of the World
Or the septic tank cover on a misty frosty morning.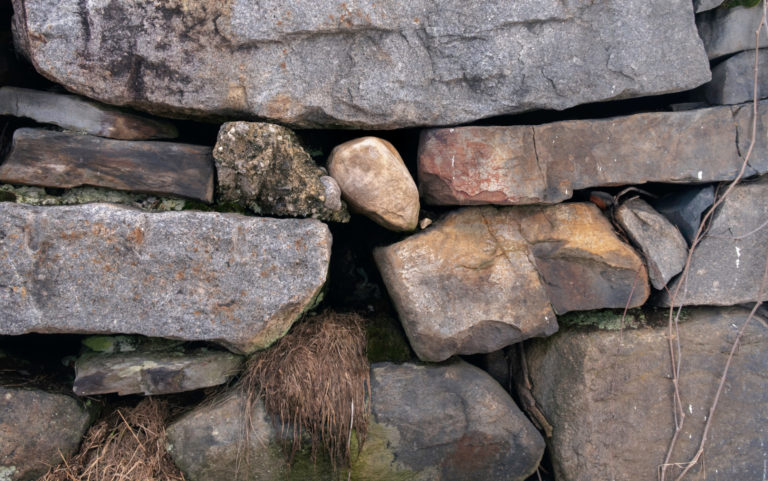 2 Old Stone
The retaining wall out side the milk storage room of the old barn.
Old stone is everywhere in Maine. You can't stick a shovel in the ground without finding rocks, large and small, or ledge (a.k.a. bedrock), which is never far below the surface.
I once heard a talk on NPR about the many young men from Maine who went off to fight in the Civil War and never came back. Some of them, of course, lost their lives. But many others were lured away by seeing places that actually had several feet of topsoil to farm.
When my new house was built in 1995, we had to have a crew blast some ledge where the basement would be. My then-ten-year-old son was excited to be allowed to push the plunger, but a little deflated at the non-event that was the actual blast. There was a muffled sound, and the slope hiccuped a bit as the bedrock was turned from solid rock into small chunks. But there was no explosion, and when the hiccup settled the topsoil and grass were all still in place, waiting to be dug out with big machinery.
While thinking about this post, I found this interesting article on New England stone walls.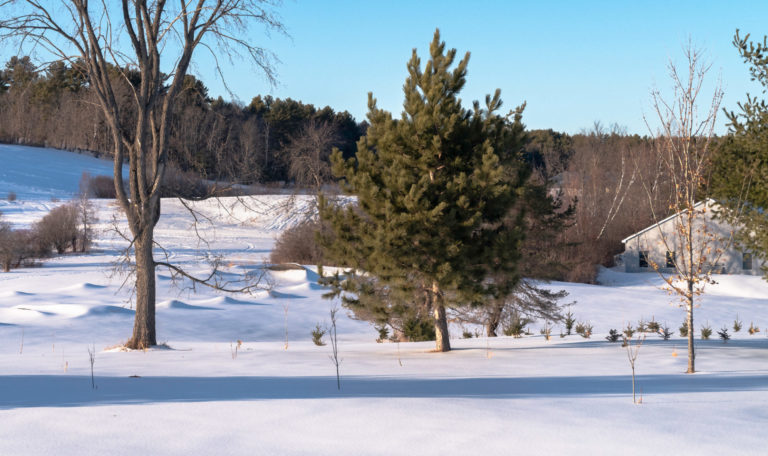 3 Three Trees
Out my back door, more or less.
My old colleagues in the Boston area used to wonder what we did to entertain ourselves up here in the wilderness, where nothing much could possibly be going on. This picture shows a snow-covered pump track (for biking), cross-country ski tracks, a snowmobile trail, and the superintendent's office for the local school district. The schools, of course, host an endless stream of activities (sports, theater, music, speech and debate meets…), including hearty outdoor activities all year 'round.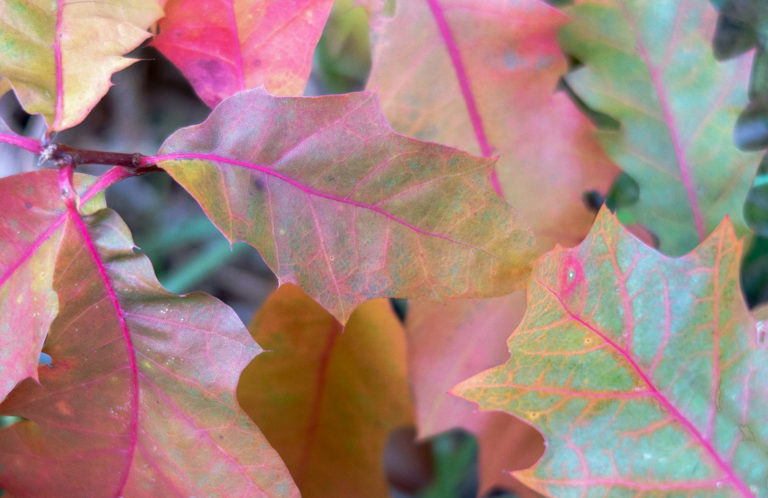 4 Fall Color
At ground level.
I parked the car by the side of a country road to take a picture of a tree in the distance, lit by the setting sun. Looking down, I found this.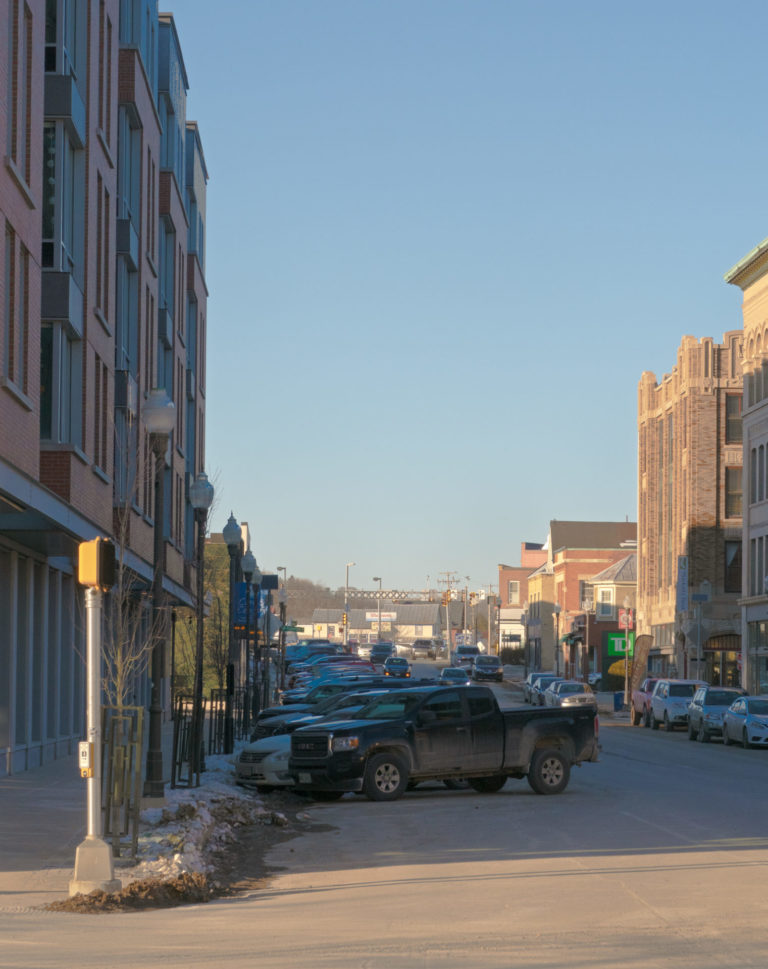 5 January During Pandemic Time
College Avenue in Waterville on a brutally cold Sunday afternoon.
There were people somewhere – they drove those vehicles to those parking spaces, after all. But they certainly weren't out on the street.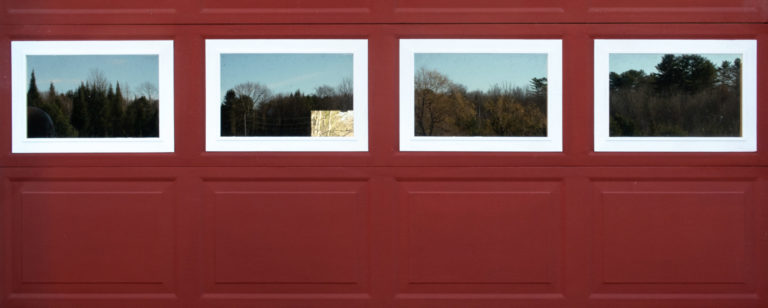 6 Four Worlds
My garage door. (I guess that makes five. :-)
I love watching for the moment when the world is reflected in my windows. It helps that my building and the barn are oriented so that the windows catch the setting sun.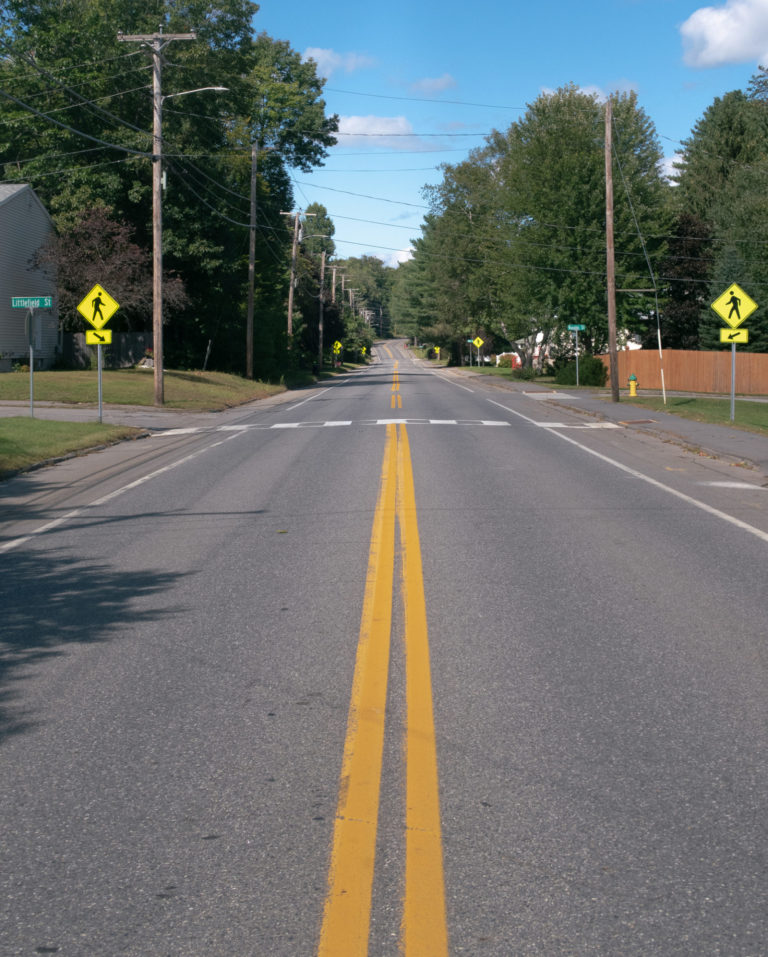 7 Not Exactly Abbey Road
Sewall Street in Augusta.