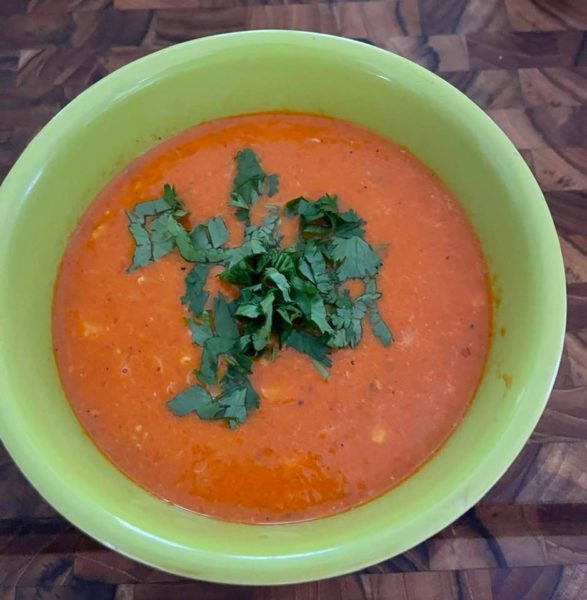 It turned out delicious, but it is definitely not like most of my soups and not a very substantial soup. Something I would, were I to make it again, serve in small bowls as the soup course/side dish.
Recipe (or at least how I made it)
Couple of minced carrots
couple sticks minced celery
couple decent size shallots minced
dozen red bell peppers roasted and peeled and cleaned and cut up into rough chunks
couple cloves of garlic
coconut milk
heavy cream
chicken stock
salt
pepper
thai curry
cilantro
butter
crab
throw trinity and garlic in pot with butter, saute. Throw in red pepper, add some chicken stock, cook down for a bit. Use immersion blende until it has good consistency. Add coconut milk and curry and I used a little heavy cream. Stir. Season to taste with salt, pepper, and maybe some sugar if that is to your liking. Add crab. If you need exact quantities on any of these ingredients, don't make this soup.
Tomorrow, making a tuscan bean soup in bulk.