Funny things I saw on Twitter, part 1 — this representation of Supreme Court nominee demographics from the founding to the present: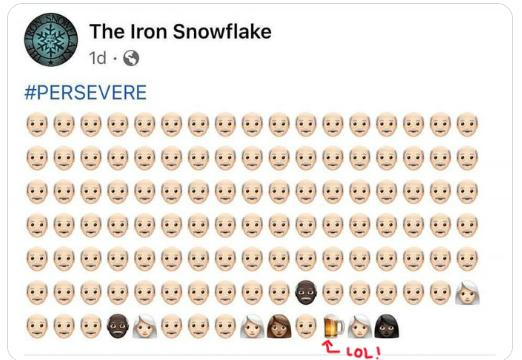 Using the beer emoji to represent Kavanaugh is pure genius. May Sobby McKegstand be mocked for his disgraceful and embarrassing confirmation hearing antics until the end of time!
Funny thing, part 2 — this Rolling Stone headline:

Sheer perfection! MAGALand is supposedly in an uproar over the endorsement. I don't know why the Quack would be a bridge too far after everything else the Fraud has done, but whatever.
Lastly, I mentioned in the morning thread that there's a great feature article in NYT Magazine about Fiona Hill. It's not just about Hill — the reporter (Robert Draper) interviews a number of former officials, including Lt. Col. Vindman, former US. Ambassador to Ukraine Yovanovitch and cowardly skunk John Bolton. The piece connects the dots from Trump's attempted extortion of Ukraine to the January 6th insurrection and Russia's full-scale assault on Ukraine. An excerpt:
Hill was at her desk at home on the morning of Jan. 6, 2021, writing her memoir, when a journalist friend she first met in Russia called. The friend told her to turn on the television. Once she did so, a burst of horrific clarity overtook her. "I saw the thread," she told me. "The thread connecting the Zelensky phone call to Jan. 6. And I remembered how, in 2020, Putin had changed Russia's Constitution to allow him to stay in power longer. This was Trump pulling a Putin."
Definitely worth reading in full, IMO.
Open thread!