On the Road is a weekday feature spotlighting reader photo submissions.
From the exotic to the familiar, whether you're traveling or in your own backyard, we would love to see the world through your eyes.
Captain C
The next day, we went over to Centennial Park, to visit the Georgia Aquarium and the National Center for Civil and Human Rights.  This set and the next are from the Aquarium, the final set will be from the National Center.
As you may have guessed from my Japan postings, I really like aquariums (aquaria?).  The Georgia Aquarium is not quite as large as the one in Osaka, but it's still really cool, and also features a large central tank with whale sharks among the many denizens.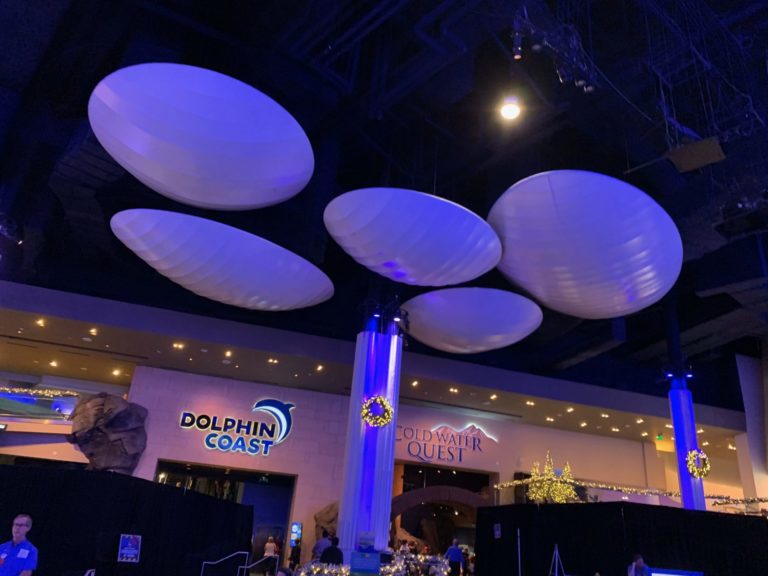 Georgia Aquarium, Atlanta, GA
November 7, 2019
The entrance hall to the aquarium.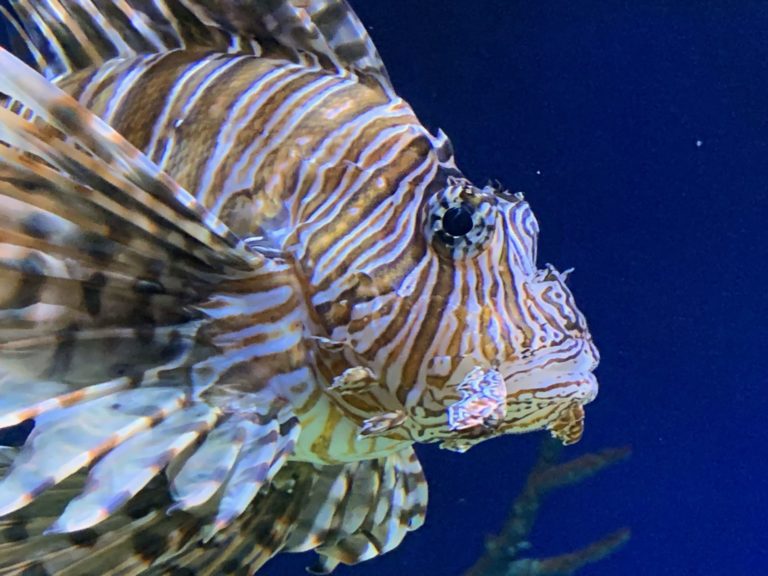 Georgia Aquarium, Atlanta, GA
November 7, 2019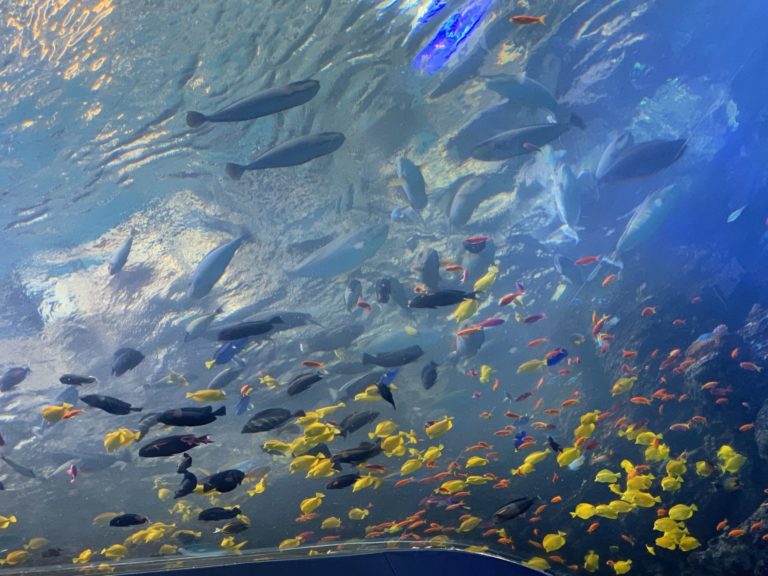 Georgia Aquarium, Atlanta, GA
November 7, 2019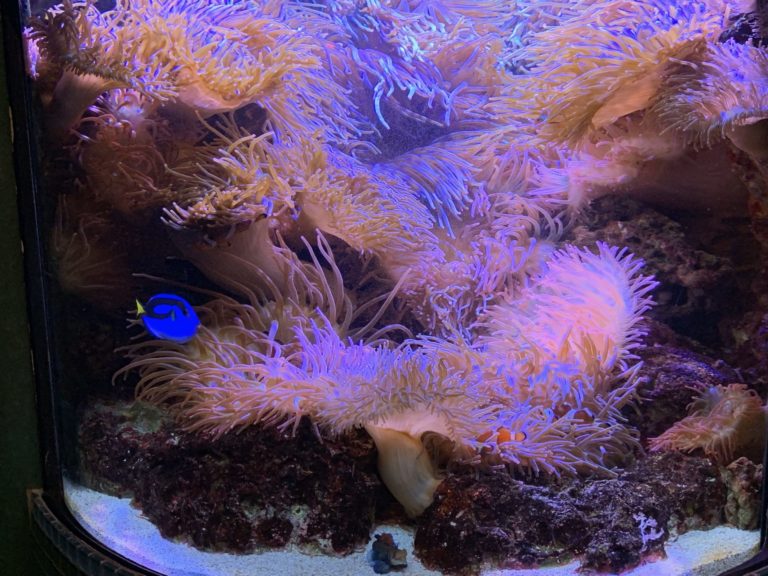 Georgia Aquarium, Atlanta, GA
November 7, 2019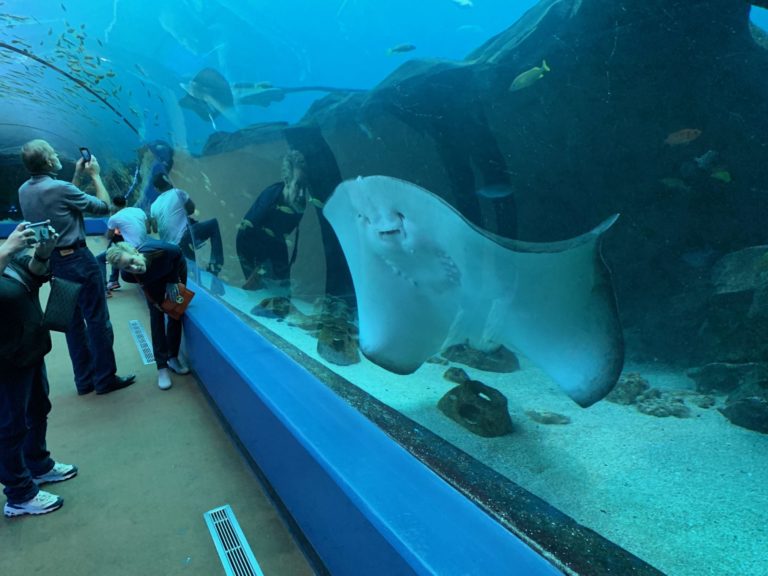 Georgia Aquarium, Atlanta, GA
November 7, 2019
Rays always seem to be among the most delightfully goofy at the aquariums I visit.  Some of them also seem to like to get petted.  Maybe they're closer evolutionarily to goofball orange cats than we suspect…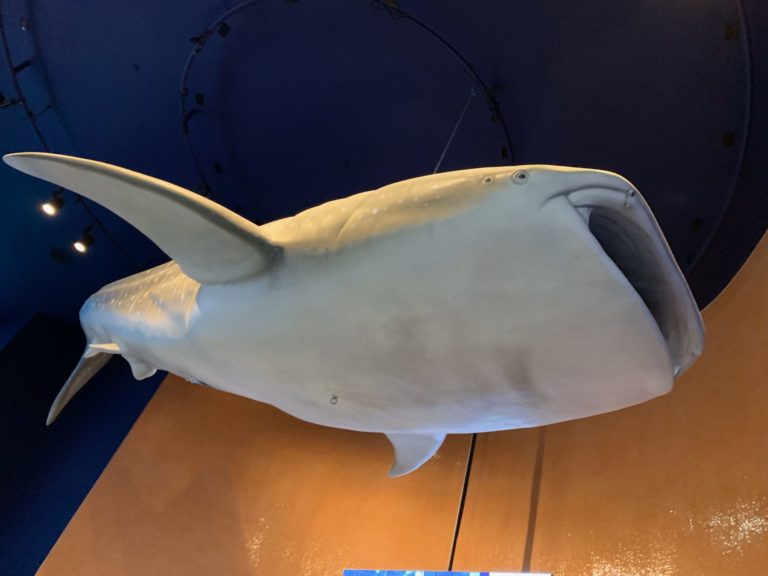 Georgia Aquarium, Atlanta, GA
November 7, 2019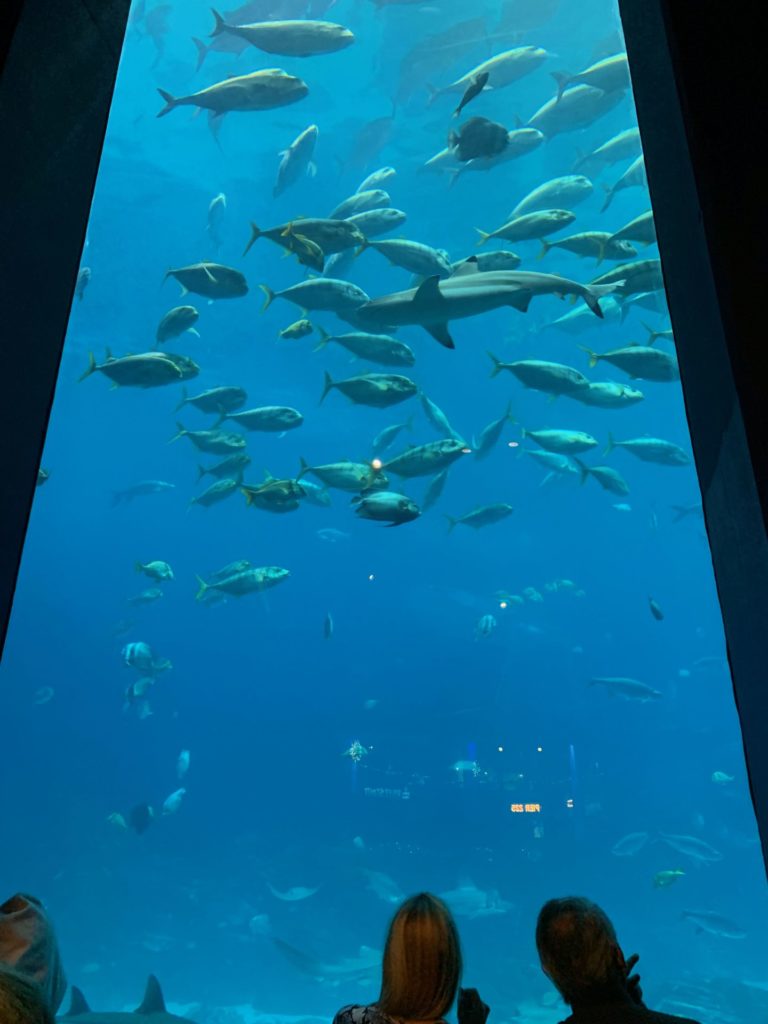 Georgia Aquarium, Atlanta, GA
November 7, 2019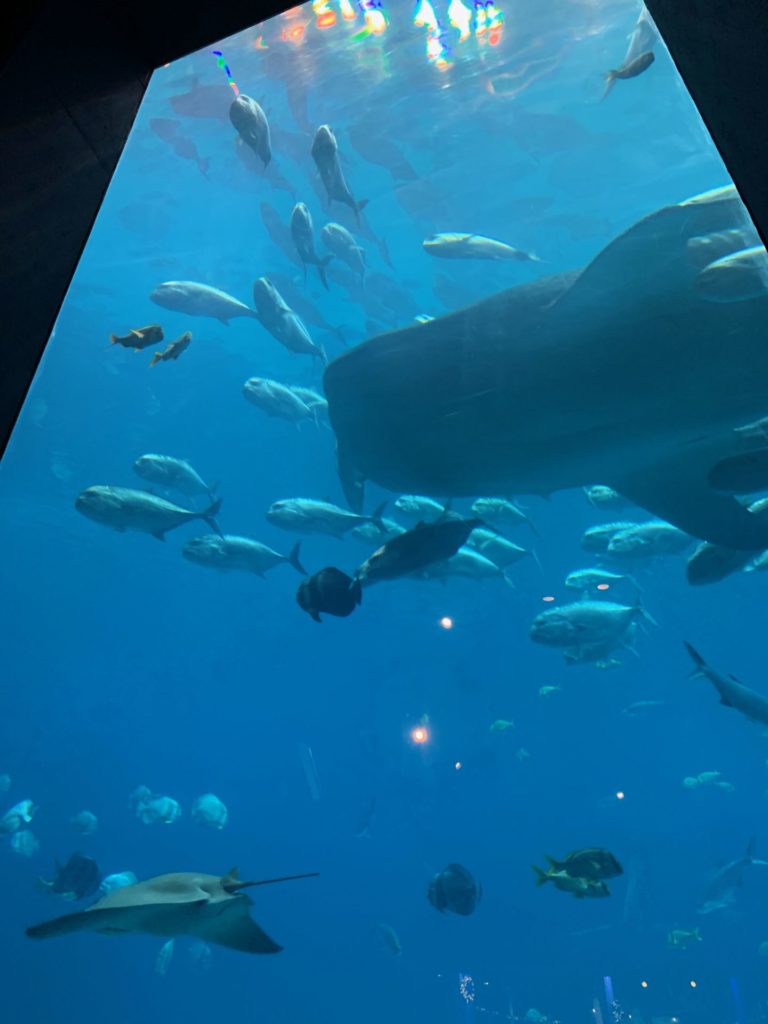 Georgia Aquarium, Atlanta, GA
November 7, 2019
Rays always seem to be among the most delightfully goofy at the aquariums I visit.  Some of them also seem to like to get petted.  Maybe they're closer evolutionarily to goofball orange cats than we suspect…