According to the NYT, "luck and poor marksmanship" may have saved the lives of many folks on the Brooklyn subway car on Tuesday when a deranged gunman opened fire on passengers:
As the police announced the capture of Mr. James on Wednesday, the city steadied itself after an attack that has no equivalent in the subway's history, and the release of more victims from hospitals underscored a remarkable truth:

Not one person died.

"I don't understand the physics of it; he's feet away from people with a firearm that is designed to kill people — and no one got killed," said Paul M. Barrett, the author of "Glock: The Rise of America's Gun." "I think it is either tremendous luck — or a miracle."
A report from The Daily Beast cites another factor: The gunman put on a gas mask and set off smoke bombs before opening fire, possibly to cause terror and "obscure the vision of his targets, but the shooter seems to have obscured his own vision in the process." A lucky break.
Also, speaking of guns and idiots: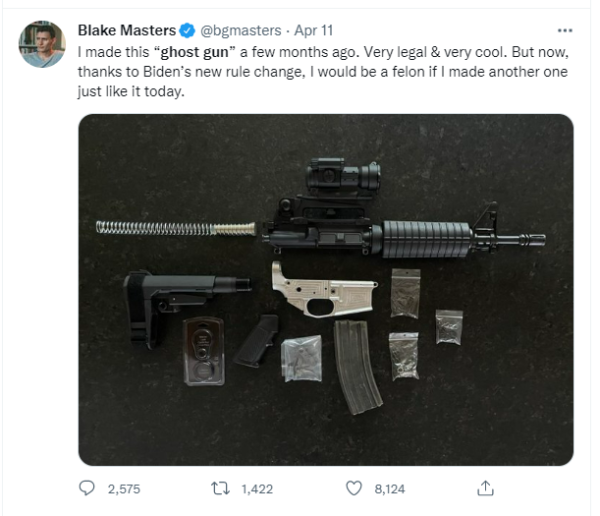 Yeah, that's kind of the point, dickhead.
Kudos to President Biden for finalizing the ghost gun rule. It won't solve our gun problem, but it will save some lives. We won't always get lucky.
Open thread!