Happy Saturday, everybody.
QuiltingFool is putting her beautiful Ukraine quilt up for auction on Balloon Juice tomorrow!
At our first action auction, I let you know about QuiltingFool's wonderful idea to auction off her Ukraine quilt on Balloon Juice, with the winning bidder entering the winning amount through the Balloon Juice for Ukraine thermometer.
I am happy to announce that this quilt is ready for auction!   I heard a rumor that John Cole loved it so much that he has commissioned another one to buy from QuiltingFool to give to an important person in his life who has ties to Ukraine.
The quilt has a name – Slava Ukraini – and it is pictured here today, but the *auction will happen in another post that will be put up on Saturday morning.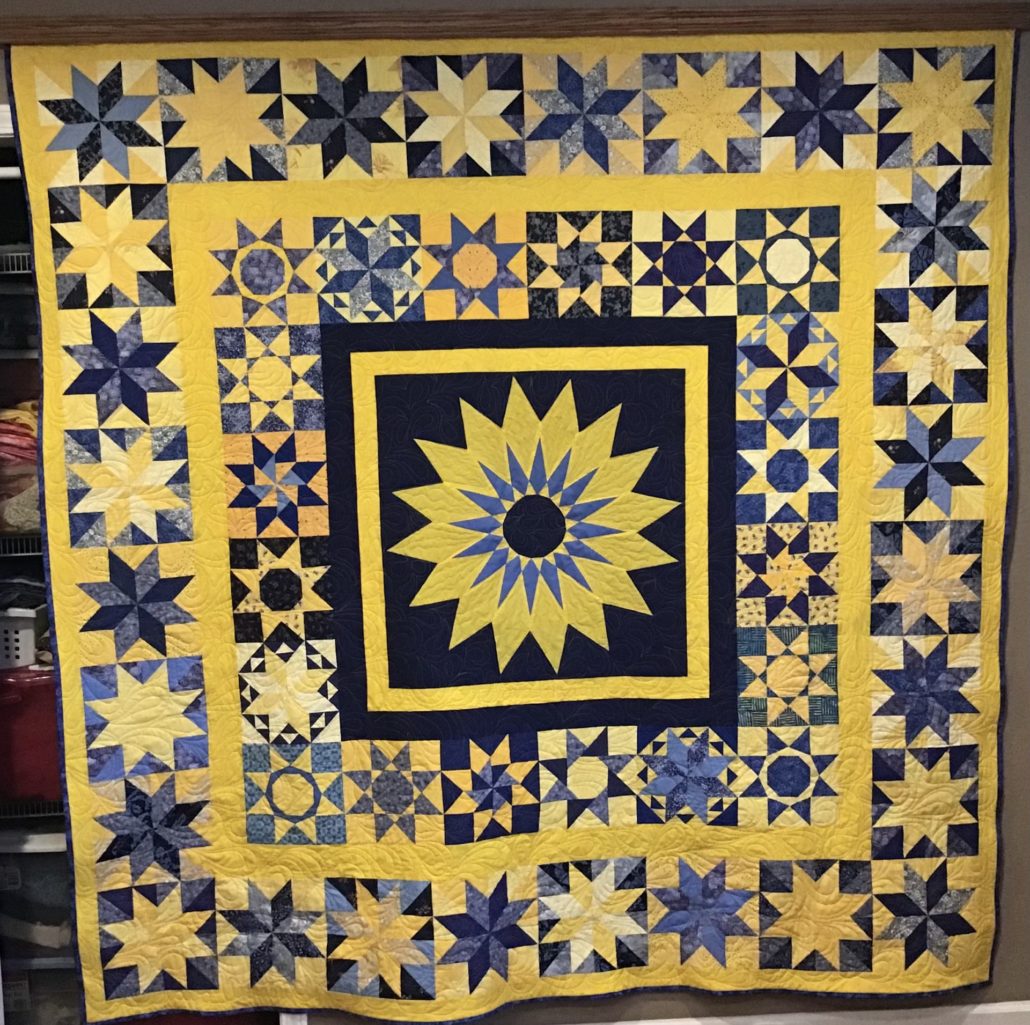 Winner of the auction will donate the winning amount directly into the Balloon Juice for Ukraine thermometer, and they can decide whether to donate to just one of our 5 organizations or whether they want to split that amount between the Balloon Juice for Ukraine organizations in whatever way suits them.
Bidding will start at $375.  The quilt is 84″ x 84″.
If you are a Balloon Juice Artist or Artisan (or spouse!) and you are interested in doing something similar with one of your creations, just send me an email message and we'll get that started.  Otherwise, if that description fits you, you are also welcome to put up an Artists in Our Midst post.  So much talent here on BJ!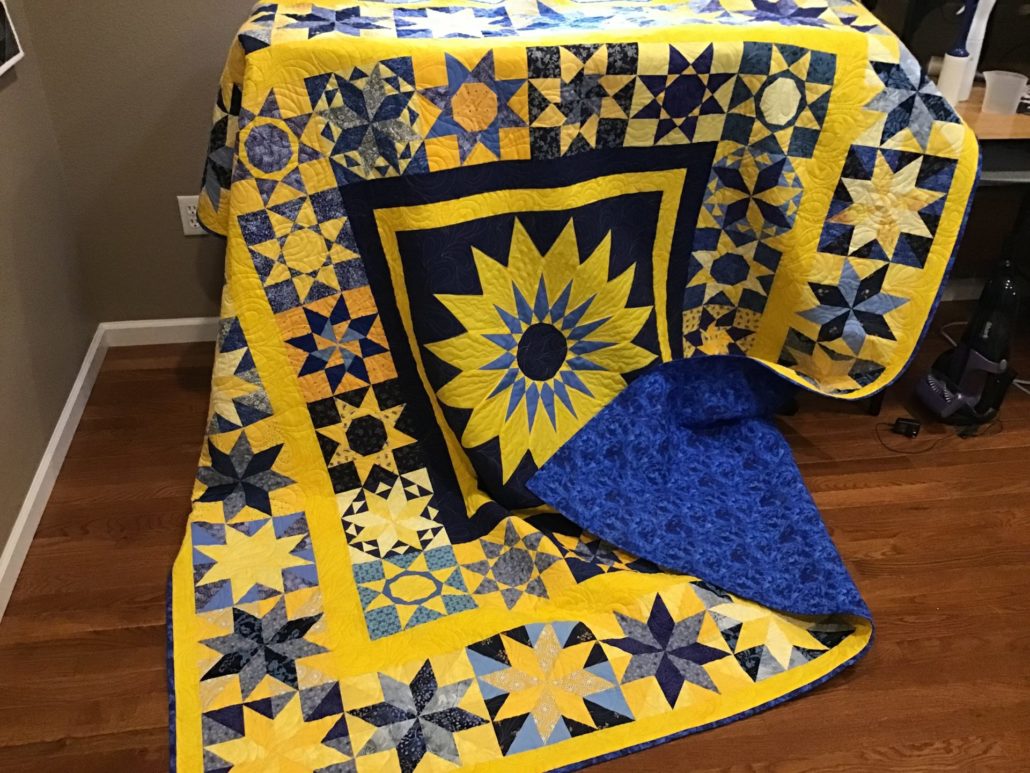 IMPORTANT:
*If you would like to participate in the auction but it turns out that you cannot be around "live" during the auction, you can send me email so I can bid for you in the auction, up to whatever amount you set. Or if you are buds with one of the other BJ peeps and you want them to represent you in the auction, you are welcome to do that, if they are agreeable.