The U.S. Transportation Security Administration will stop requiring passengers on airplanes, trains and other public transportation to wear masks, after a federal judge struck down the mandate earlier Monday https://t.co/JBT9FbJYKE

— Bloomberg (@business) April 18, 2022
That's okay, I was never gonna get on a plane again anyways…
The ruling comes from Judge Kathryn Mizelle, Trump's youngest judge (appointed at 33) and a former Thomas clerk. https://t.co/Ai4uo9XC0q

— Chris Geidner (@chrisgeidner) April 18, 2022
And, no news on appeal/stay request, but acknowledgement that today's ruling means there is no transportation mask mandate currently: https://t.co/PStEkHI18G

— Chris Geidner (@chrisgeidner) April 18, 2022
TFG's 'legacy' lingers as if a tomcat had sprayed all the heating vents.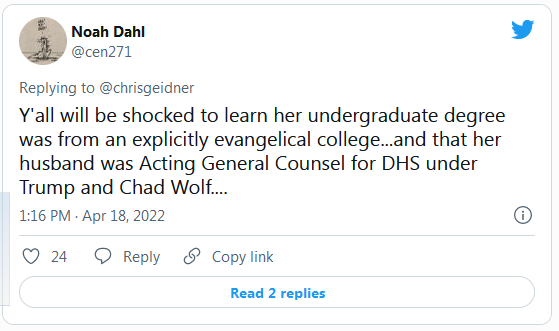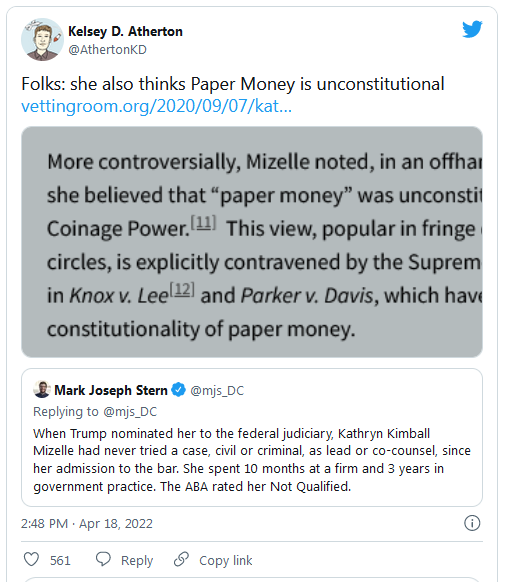 Masks are no longer required on domestic flights, select international flights (dependent upon the arrival country's requirements) or at U.S. airports. More comfortable keeping yours on? Go right ahead… the choice is yours (you look dino-mite either way)! pic.twitter.com/hwq678v55d

— United Airlines (@united) April 18, 2022
BREAKING: Delta, Alaska, and United Airlines will no longer require masks on flights.

— Election Wizard ???? (@ElectionWiz) April 18, 2022
i don't want to wear any clothes on the plane, if you don't let me fly in the nude it's forcible detention https://t.co/vigML8cQuS

— kilgore trout, death to putiner (@KT_So_It_Goes) April 18, 2022
Thesis:wholly lawless opinions written by unqualified hacks are not good even if they marginally politically benefit a Democratic administration [by limiting the ability of a Democratic president to respond to a public health crisis despite black-letter congressional authority]

— Scott Lemieux (@LemieuxLGM) April 18, 2022
and when their planes were shot at, the bullets simply missed the engines, cockpit and central fuselage and they flew home. https://t.co/D1XqtotSm6

— zeddy (@Zeddary) April 18, 2022
So 3000 people die once and it's no liquids, take off your shoes forever. 3000 people die every 2 days and it's like "but masks are haaaard".

Just want to make sure I've got this right.

— Mark Hoofnagle (@MarkHoofnagle) April 18, 2022
Extremely mom voice: If all your little friends jumped off a bridge, would you do *that*, too?
This judge is basically daring the Biden administration to fight over mask mandates that were going to expire in two weeks. This is not the place for the president to spend political capital. https://t.co/o65yvC86pM

— Tom Nichols (@RadioFreeTom) April 18, 2022