I'm still crazed, so posting remains a challenge, but my even-more-magpie-like-than-me older brother tossed these over the transom just now, and it struck me as jackal bait.
Did you hear that Leo Tolstoy's novel, 'War and Peace,' has been renamed? It's now called 'Special Operation and High Treason.'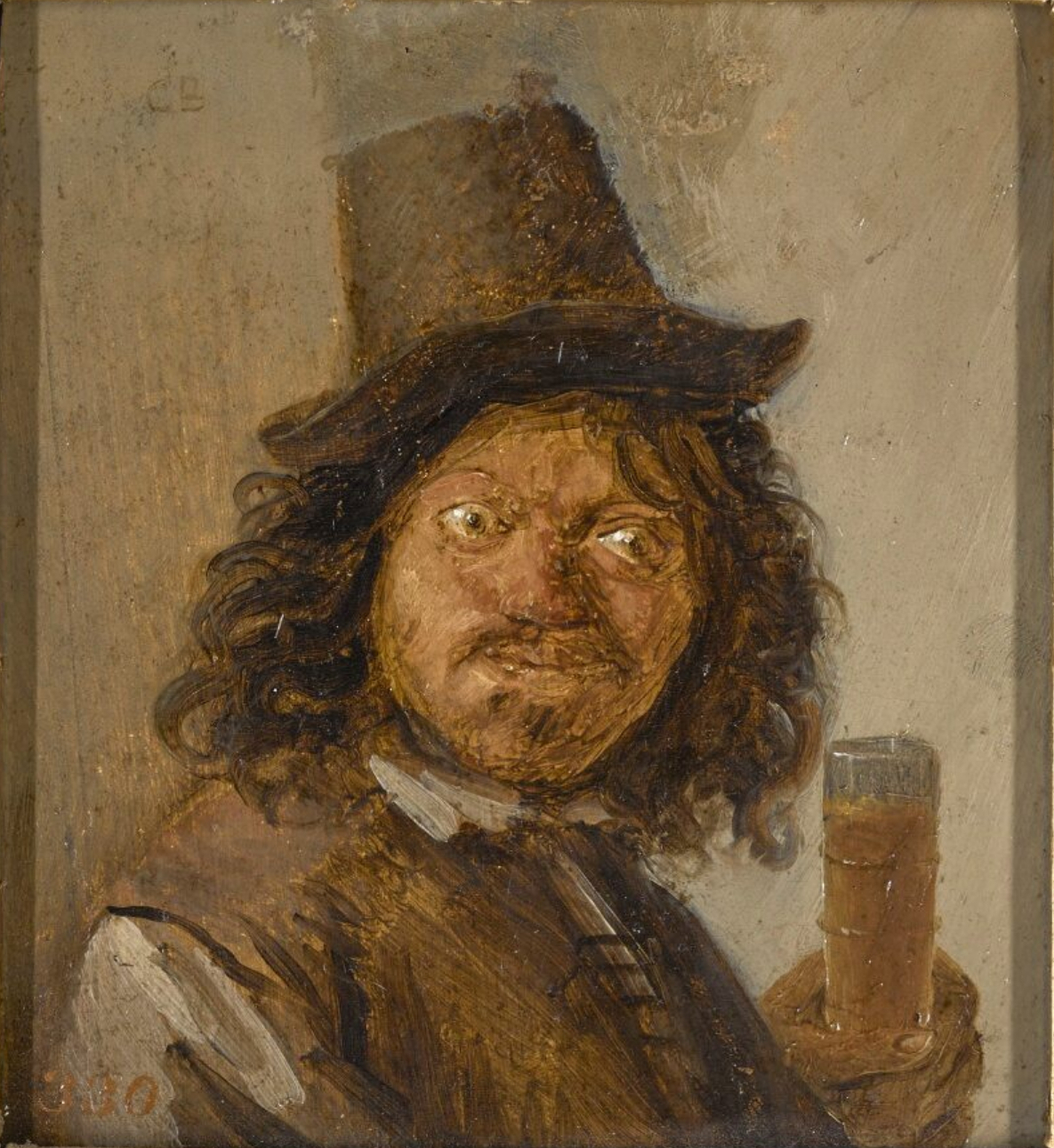 Putin is dead and after burning in hell for a time, they decide to release him and he comes back to Earth. He finds himself on a street in Moscow and walks into a bar. He orders a vodka and asks the bartender a question: "Does Crimea still belong to us?" "Yes," the bartender answers. "How about Donbas, Kyiv and the rest of Ukraine?" "All still part of Russia," the bartender answers. Satisfied, Putin finishes his drink and he asks the bartender, "How much do I owe you?" The bartender says, "Five euros."
I've heard that one thing bullies and autocrats really hate is ridicule. So enjoy–share more such jibes if you've got 'em–and have some open thread.
Image: Joos van Craesbeeck, Portrait of a man clasping a drink, between 1635 and 1661.