First.  Who is this?  You get 3 guesses and the first two don't count.  Someone is not a baby anymore!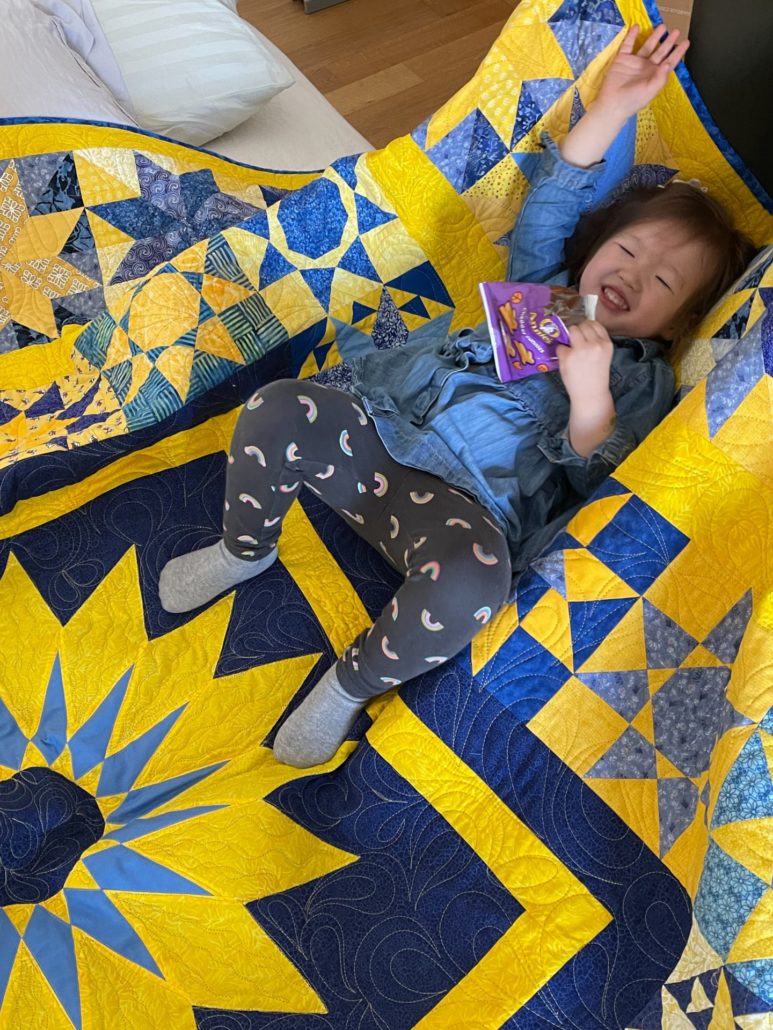 Second.  (in no particular order)
Next Thursday on 4/28 is the first performance of  Mustang Bobby's "The Sugar Ridge Rag". You can see it live in person or online.  Tickets available.   Hopefully Mustang Bobby will get the bat signal and will tell us more about this in the comments.
Third.  We have another Ukraine auction coming on on Sunday – Joey Maloney is auctioning some of his glass pieces.  I will put up a PREVIEW of the items that are listed for auction at 5pm today. The post will contain links to his recent Artists in Our Midst post and to his gallery.  He is willing to put most of his pieces up for auction – so if you see something you like in the Artists post or if you see something you like on his gallery site – add a comment telling us which piece you like, and that can likely be added to the auction.  But please do that today or tomorrow because he won't be around on Sunday for the auction!
Fourth.  The Join the Fight Social Media Initiative is looking for BJ peeps (or their kids) who are willing to make super-short phone videos for TikTok.  We can tell you what we want you to say or do in the video, or we can share our 6 Focus areas and you clever BJ peeps can come up with the message yourself!  We'll have a dropbox area (like we have for the calendar pet pics) so we don't even have to know who you are.  (Unless you use your name or your nym to upload the photos.  If you have a dropbox account, just log out of dropbox before uploading if you don't want us to know who you are.) Speaking of clever, even Baud can make some clever 15 or 30 second videos and we'll still never know who he really is!
Fifth.  Reminder that on Sunday on Medium Cool we have author John Lingan, with us for a live Q & A post.  He is the author of Creedence Clearwater Revival, A Song for Everyone.
Last, but not least.  We have another Angel Match for the boots-on-the-ground Michigan group!  Balloon Juice Angel #6 has offered $500 and will match any donation up to $50 for donation comments in the post, but with a special caveat.  We are at $18,400 right now, and we would LOVE to get to $20,000 today.  They have started the hiring process, and they can add the 4th fellowship position as soon as we hit $20k.  (Reminder: we are funding 5 fellowships at $5,000 each.)  So when the thermometer reaches $20,000 – no matter how we get there – this match will be complete.
Totally open thread!
Promote the Vote Michigan 2022
At $20,000 we can fund a 4th fellowship!