On the Road is a weekday feature spotlighting reader photo submissions.
From the exotic to the familiar, whether you're traveling or in your own backyard, we would love to see the world through your eyes.
Mike S
The 3rd and final stop on our visit to Belize was for reef exploration on Turneffe Flats Atoll including snorkeling on this world famous coast. And speaking of snorkeling I did it with my new contact lenses & I could see underwater for the first time in my life!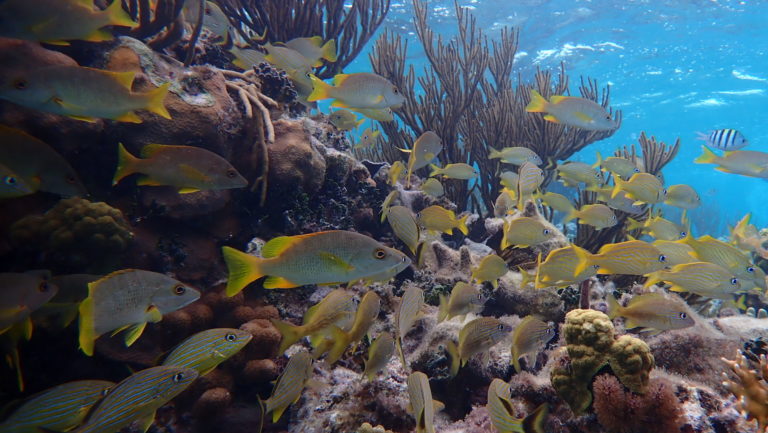 Turneffe Atoll, Belize photo by Abel
December 16, 2021
All the underwater pics were taken by our wonderful guide Abel and shared with all of the group! So, I didn't even have to think about getting an underwater camera worrying about taking pictures, I could just enjoy the experience.
We had two afternoons reef and exploration around the atoll (the largest in the Mesoamerican reef atoll at 30 miles long and 10 wide.) which lies about 20 miles from the coast off Belize City. Turneffe Flats Resort runs boats back and forth to the dock at the Radisson Hotel in Belize City every Wed. and Sat. We went out on Wed. and returned on Sat. and many people stay longer, as I would have loved too.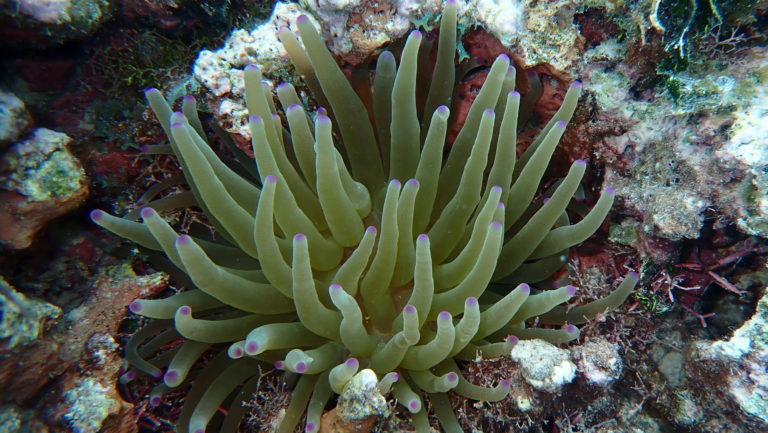 Turneffe Atoll, Belize - photo by Abel
The traditional spitting in the mask and rubbing and rinsing has never worked to prevent fogging for me at all. But our great guide Abel was ready with thorough cleaning solution (25% Joy dishwashing liquid) to use after proper prep on my new mask (at least 3 scrubbings/rinsings with toothpaste/water using my fingers ahead of time, I did 4x) and it worked perfectly! So I got to admire sea creatures like this beautiful Sea Anemone at last!
The snorkeling was amazing for the first time in my life it was a better experience that being at a big aquarium! I cant wait to go back!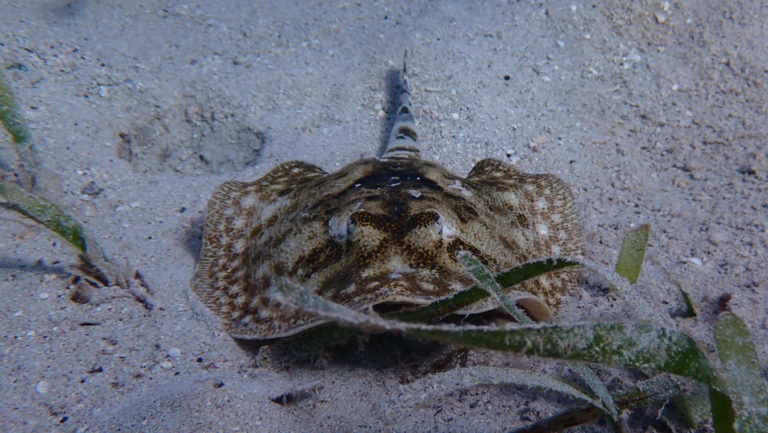 Turneffe Atoll, Belize - Photo by Abel
We watched this Skate (I think a spotted skate, but I'm not sure I know birds much better than fish) and we also watch some sting rays feeding by snuffling in the sand for tasty burrowing fish. crustaceans and invertebrates.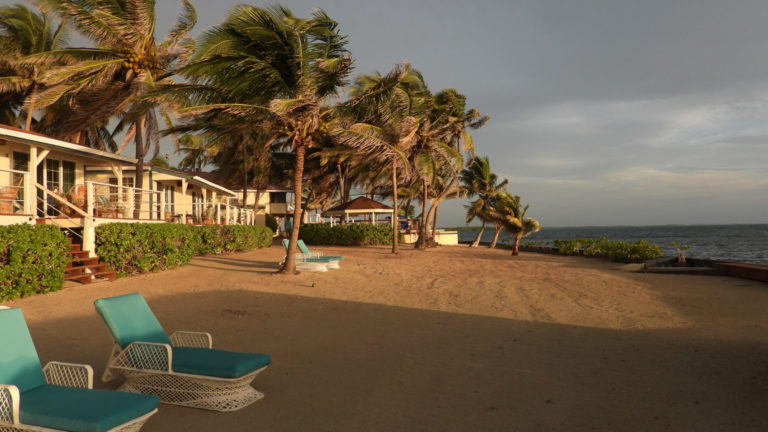 Turneffe Flats Resort, Belize
Coconut palms on the beach pride the place where Mrs. S (now with….. spent much of her time relaxing and reading with wonderful views of the warm Caribbean Sea.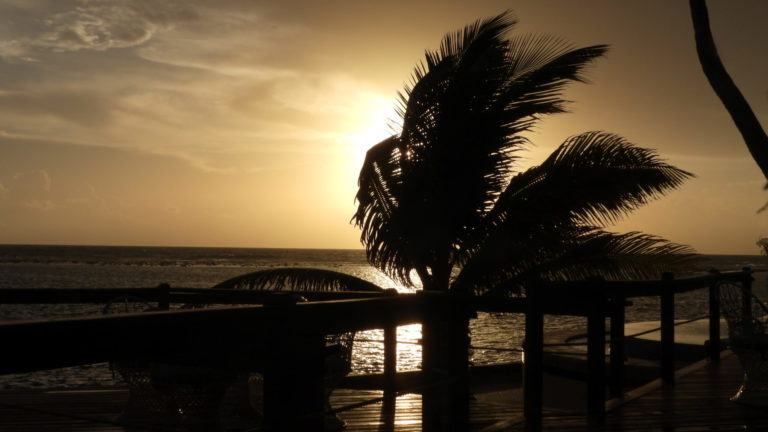 Turneffe Flats Resort, Belize
The sunrises over the sea were beautiful and held endless fascination to me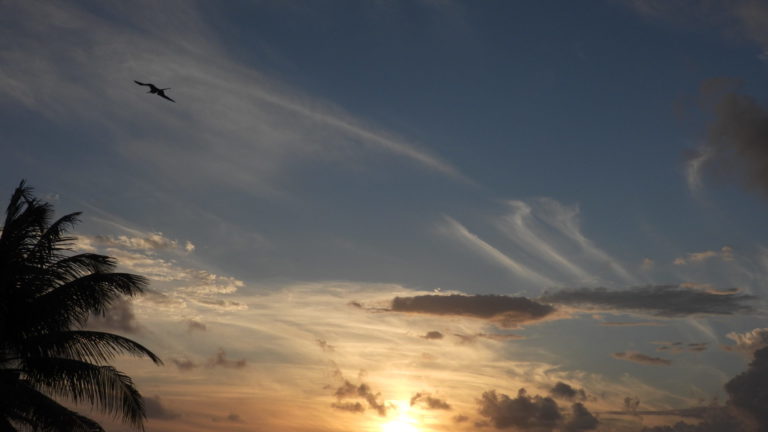 Turneffe Flats Resort, Belize
Another sunrise with clouds and a passing Magnificent Frigate Bird.
People go to Turneffe Flats Resort for saltwater fishing (Bonefish, Tarpon and Permit), snorkeling and or diving and reef exploration. They survived the COVID era ok and are back to doing very well. I got an email from them last week and they have spaces available now for snorkeling and reef exploration, but they dont have any available slots for fishing until mid-July.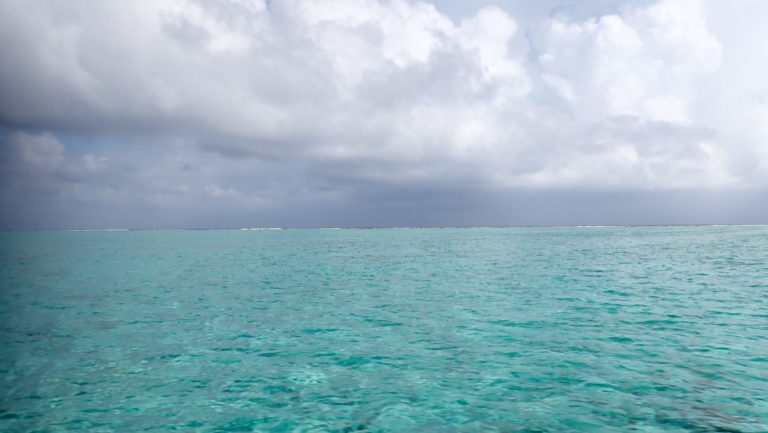 Turneffe Atoll, Belize - Photo by Abel
The shallow water areas in the Atoll's lagoon have this amazing tropical water color and getting in it was great. This was our first snorkeling spot where the pictures above were taken and provided to us by Abel. Our incredibly knowledgeable and pleasant guide.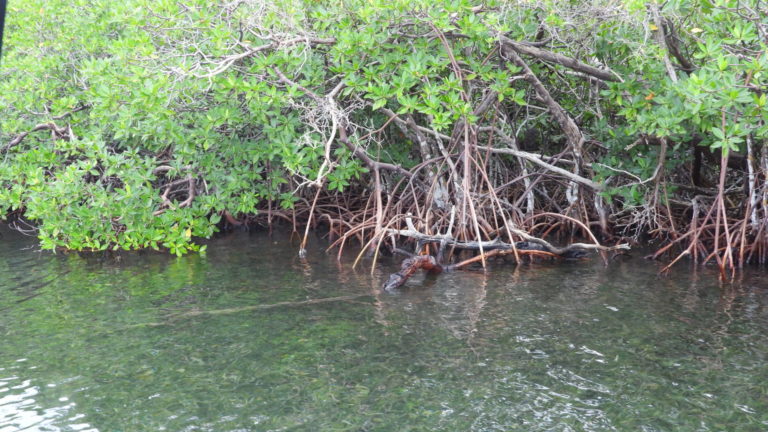 Turneffe Atoll, Belize
Red Mangroves are the most salt tolerant of the three species of mangrove found in Mesoamerica. We did a lot of cruising by boat through the channels and we were on our explorations. Their stilt roots harbor a vast amount of aquatic life and are vital for the larvae of many open water fish too.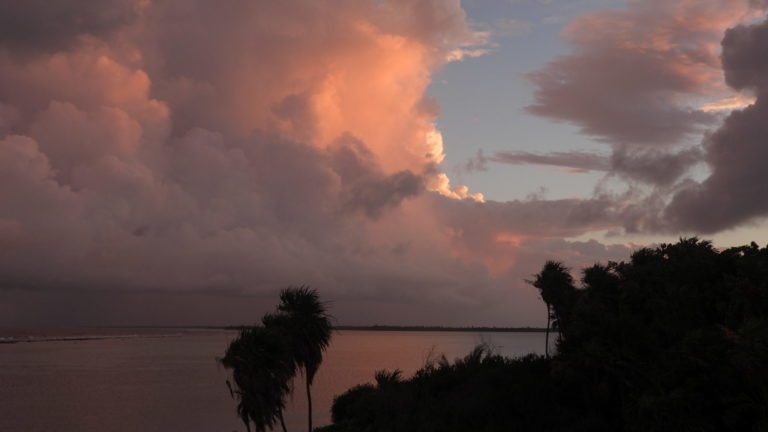 Turneffe Flats Resort, Belize
One evening there were thunderstorms around and I couldn't stop sky watching at sunset. I can't wait to go back sometime.