…no, the headline isn't about me, even if I've been a bit of a couch potato lately. Get a load of this guy: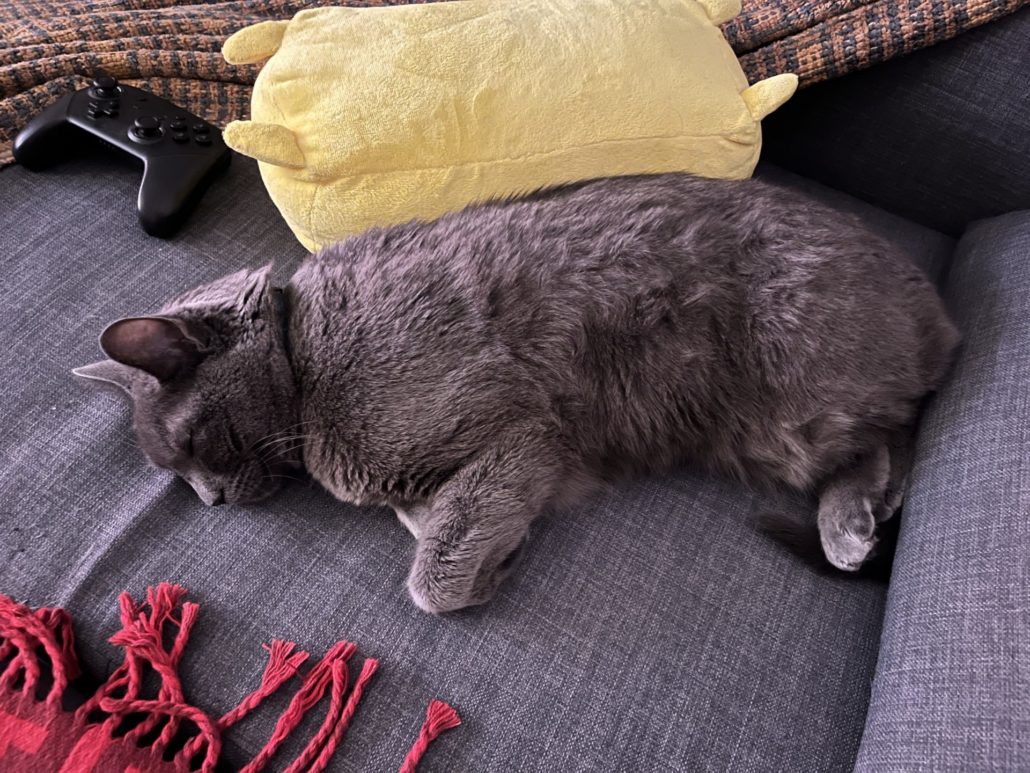 No real updates here at chez Major. Just been playing a lot of Elden Ring. I hadn't played a From Software game before, mostly because I didn't like the aesthetic, and I still don't, but boy is the actual gameplay a real blast. It's making me wish Breath of the Wild 2 would come out already.
Oh, and I'm doing the latest "expedition" in No Man's sky. Super fun! I wish there were a few more player bases, though. There were a bunch on the first planet—I found one giving away free copper with big refiners you could use—but people aren't settling down much elsewhere so far.
What's been on all your TVs lately?