On the Road is a weekday feature spotlighting reader photo submissions.
From the exotic to the familiar, whether you're traveling or in your own backyard, we would love to see the world through your eyes.
This thread went up as a PREVIEW on Friday afternoon so everyone could see what will be up for auction on Sunday. I am using this same thread for the auction that begins on Sunday at noon.

In addition to the items pictured below, if you see something from the Artists in Our Midst post, or something from his gallery's web page that you are interested in, most of those items can be up for auction, also.  But please clearly identify the item so Joey Maloney can set the starting bid in advance because he won't be around to do that on Sunday. If you didn't identify extra items in advance, you can still big on them KNOWING that there is no guarantee that your desired item will be available for sale.
⭐️
Joey Maloney is next up with some of his wonderful glass work – to auction off for Ukraine!
Just as with MomSense and Quiltingfool, the winning bidders will enter the winning amount through the Balloon Juice for Ukraine thermometer.  Winner obviously gets to choose one or all 5 of the organizations in the thermometer.
Auction Time
Auction Starts:  NOON on SUNDAY (Eastern time)
Auction Ends:  7 p.m. on SUNDAY (Eastern time)
Two Ways to Bid
Put your bids in the comments, as we did for the MomSense Ukraine auction.
Send email to WaterGirl with your max bid amount, and I can bid in the comments for you.  Send email to watergirl at balloon-juice.com
New Auction Rule
(suggested by lowtechcyclist, put in place by WaterGirl, a method used successfully on another board somewhere.)
The auction will end at the specified time unless there is a bid in the last 5 minutes, in which case it ends as soon as 5 minutes goes by without an answering bid.
We can make that 10 or 15 minutes, instead of 5 minutes, if you guys think that's better or more fair.
Joey Maloney was recently featured in Artists in Our Midst.  If you missed it, check it out.
If you see something from the Artists post, or something from his website that really catches your eye, you are welcome to ASK in the Auction comments if that item can be available for auction.  If he is agreeable, he will then set the opening bid at whatever feels right to him, depending on how attached  he might or might not be to that particular item.  If you haven't mentioned an item by end of day on Saturday, you can still identify an item you are interested in, and bid on it, with no guarantees of anything until/unless Joey Maloney gives the nod.
Update:  This auction raised $785 for the people of Ukraine!  Big thanks to Joey Maloney for his generosity in sharing his talent with us, and thanks also to everyone who participated!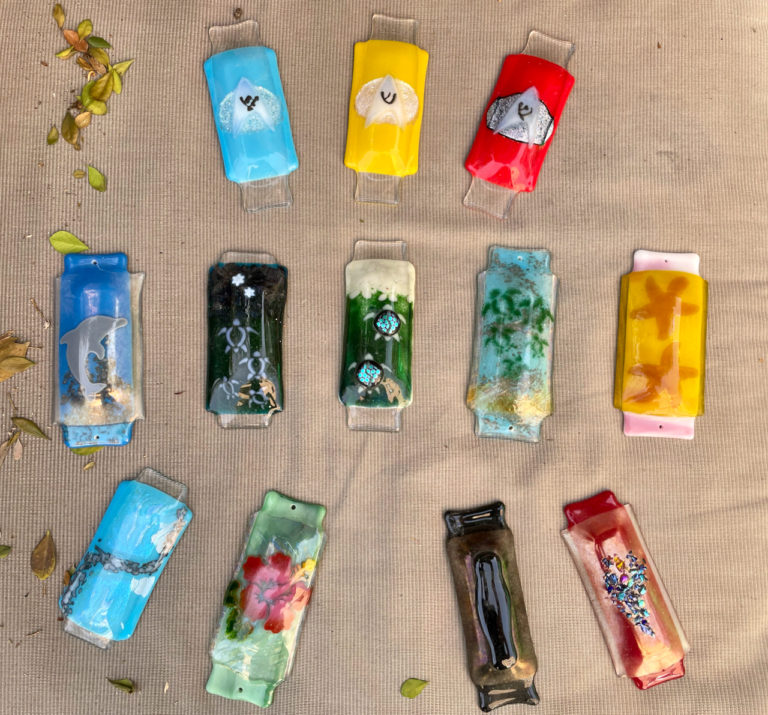 The winning bidder gets their choice of any one of the mezuzah cases shown here. If you like more than one you can multiply your winning bid. Sizes vary but all are between 4-6cm by 11-15cm.
Click here for the really his res version, so you can see these close up.
Minimum bid: $40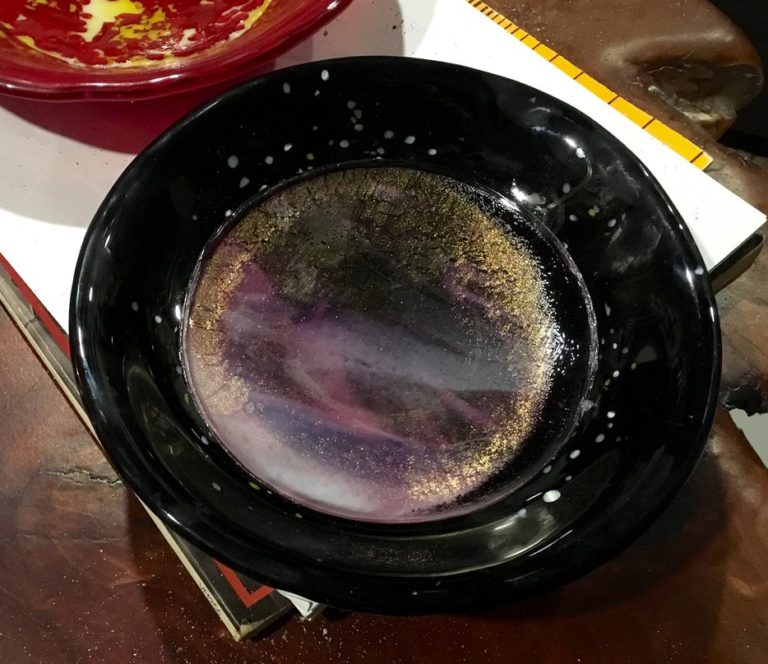 Astro-bowl #2. Iridized gold over a streaky substrate. Approx 18cm diameter. Minimum bid, $200.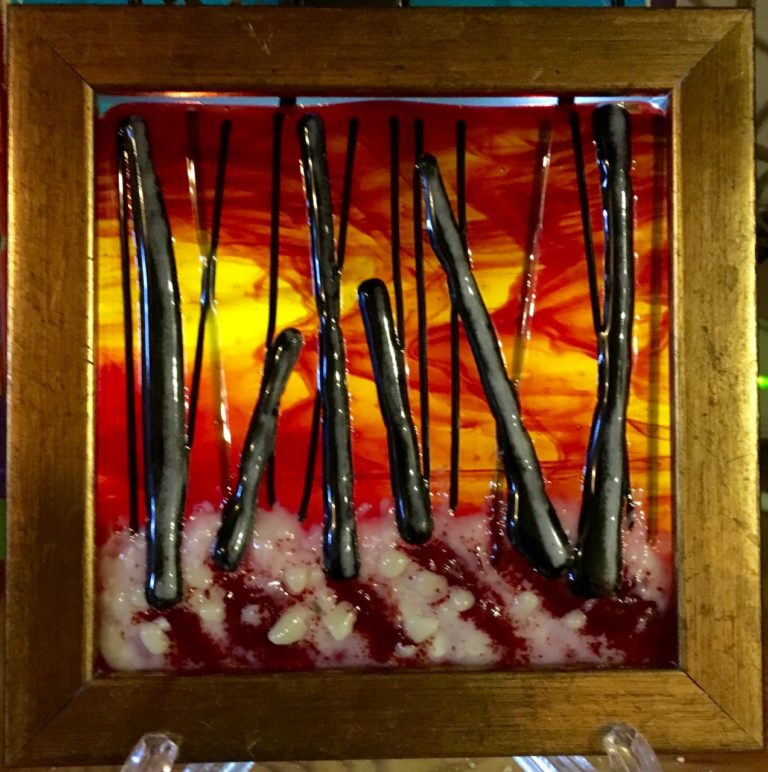 Ruins. Approx. 15cm square. Includes frame but not backlight. Minimum bid: $100.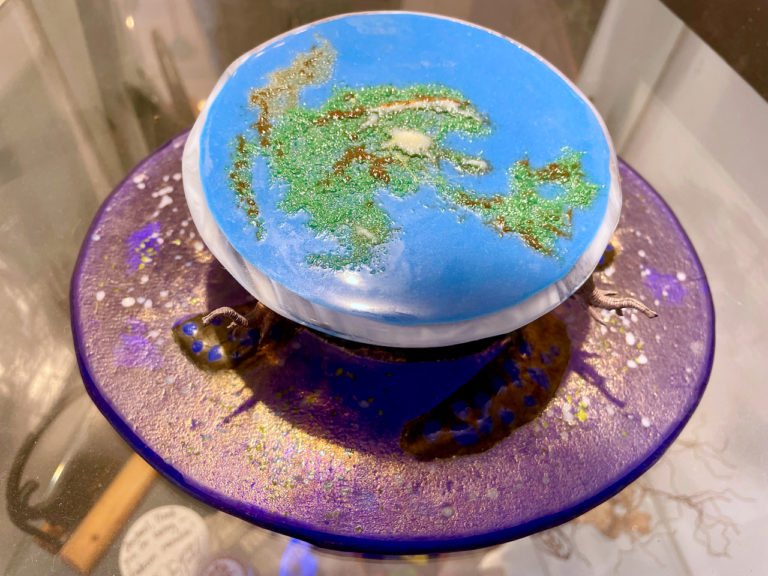 For the discerning Terry Pratchett fan, this multimedia Discworld atop 4 elephants atop the Great A'Tuin. The Disc is geographically correct! Note that after shipping you will probably have to reglue the elephants to the Great A'Tuin's back. Minimum bid: $450.