I thought tonight we would focus on people taking care of and loving the furred, feathered and scaled.
2-year-old girl sees a deaf foster puppy walk by her house every day — and decides he needs to be part of her family ❤️ pic.twitter.com/rpo1PQeRHK

— The Dodo (@dodo) February 18, 2022
From Dan B who is busy getting the strays spayed and neutered.
We've got two who love us hoomins and just got a big handsome boy who loved hoomins and trusted them, "tutored" and adopted.  We would have loved to have kept him but he would have thrown our two crazy with fear because he was so big.  We love giving them love or getting them where they get loved.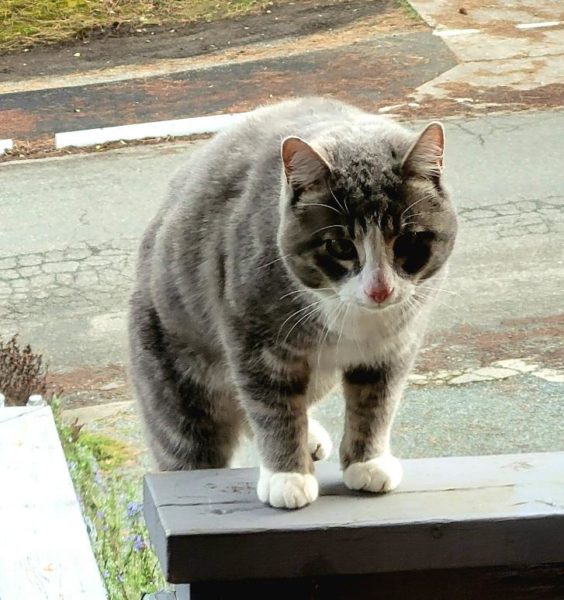 The light grey handsome guy with white socks is the Tomcat. I think he's very young still. He doesn't act like an adult Tom, very easygoing.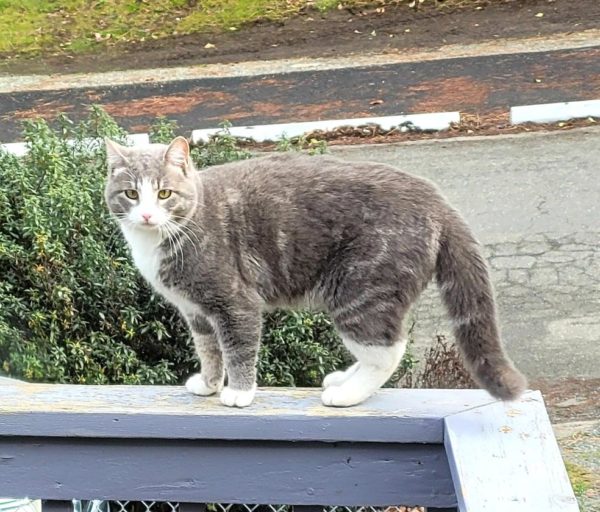 It's that time of year when ducks and geese are choosing less than ideal locations to nest. Luckily, folks are excited and respectful.
Anne Laurie sent this to me a while ago and it just about broke me. Get the tissues. Trigger warning – aging parents, death and hope.
My father always pampered his pets. So when he fell ill and moved in with us, it was no surprise that his corgi came to rule our home. What I didn't expect was for Trilby to care for me after Dad was gone.

It's a long, beautiful essay and highly recommended reading, here.
Just some fun:
Twitter needs this.. ? pic.twitter.com/nkgbUblHst

— Buitengebieden (@buitengebieden_) April 22, 2022
Little boy playing fetch with the neighbor's dog.. ? pic.twitter.com/zEqw9V8ZzM

— Buitengebieden (@buitengebieden_) April 25, 2022
Well I feel better, I hope you do, too
Here's my little instigator. I was trying to read. She clearly did not approve of my reading material (Vera Caspary, Laura, btw).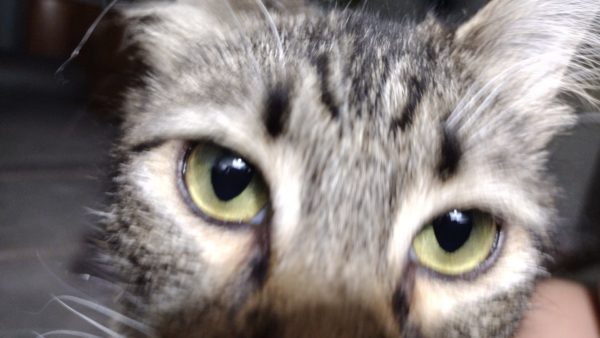 Trixie, who insisted on going to bed when Scout went to bed, despite my misgivings of her being unsupervised (which I was right about – she did manage to get into much trouble between Scout's bedtime and mine) is now restless at night, because her new best buddy, Willow, gets crazy around midnight. She involves her brothers in her antics and Trixie wants nothing more than to join in. Luckily, she is old enough now to understand waking me for anything that is not an absolute emergency is never a good idea. LOL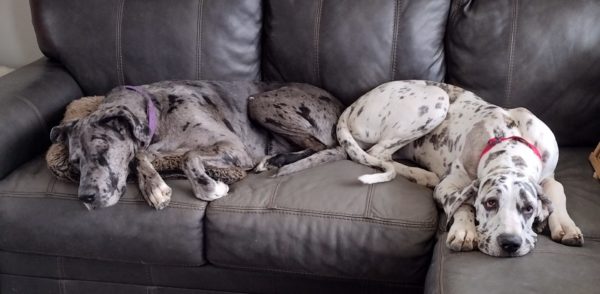 I'm going to say that there will probably not be a post next week, we are having a Mother's Day celebration to remember my mom and support my dad as he faces both their 62nd anniversary and mother's day on back-t0-back weekends, so I'll be traveling next week.
But keep sending me acts of kindness, I'm seriously running low!