On the Road is a weekday feature spotlighting reader photo submissions.
From the exotic to the familiar, whether you're traveling or in your own backyard, we would love to see the world through your eyes.
way2blue
Our first full day in Maasi Mara, we decided to head toward the wildebeest.  (Of course.)  A wet winter meant abundant grass in Tanzania so the wildebeest were slow to migrate north into Kenya.  We ended up driving all the way to the Serengeti—just across the border into Tanzania to find them.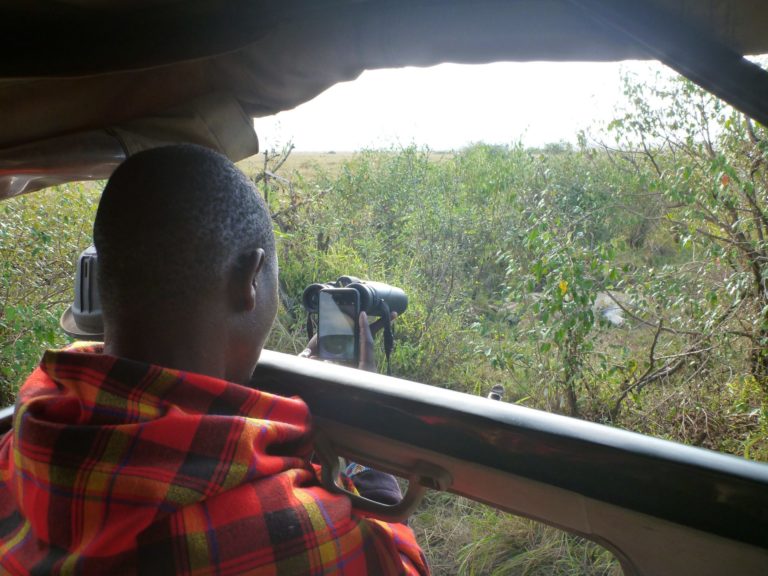 MARSH
We stopped often en route to the Serengeti.  Here Jonathan is using binoculars as a 'telephoto lens' with my mobile phone.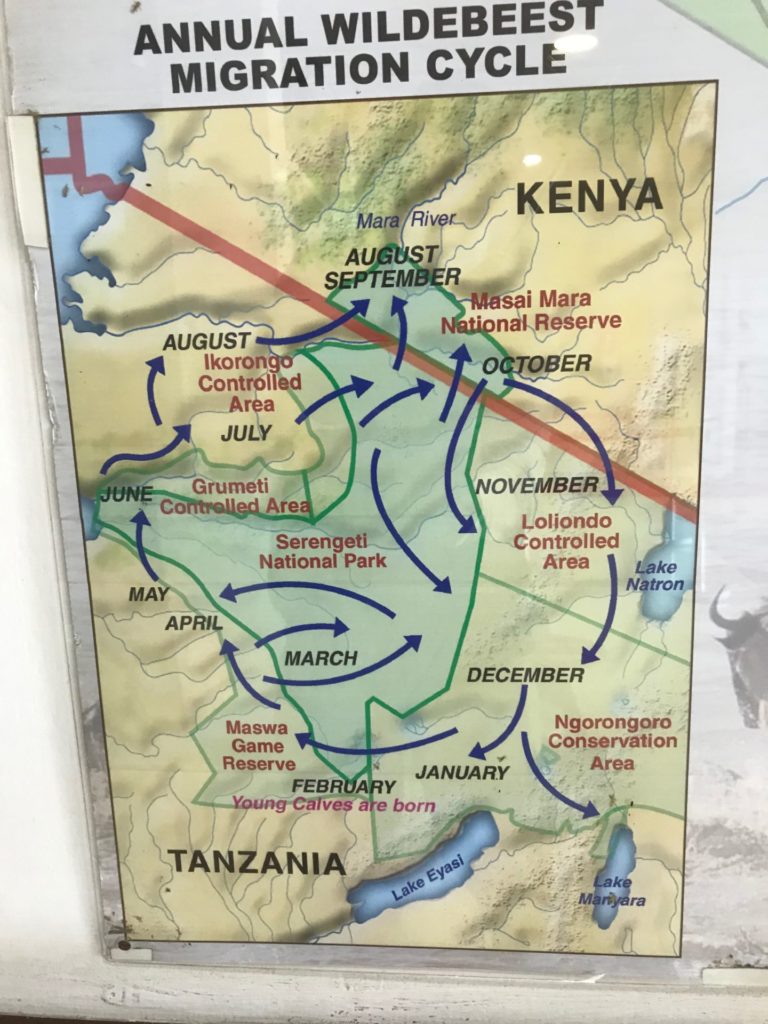 MIGRATION MAP
Map showing the annual wildebeest migration routes from Tanzania into Kenya then back again.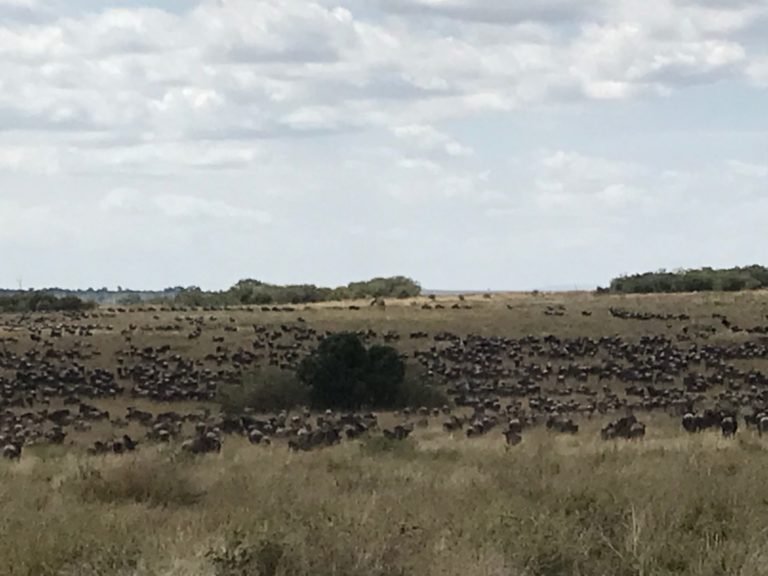 NYUMBU
We finally found the wildebeest (along with a multitude of other vehicles).  I was fascinated by their herd dynamics.  One wildebeest would start moving; then a group would trot after.  They'd stop, then one would turn & start galloping back the other way.  And the rest would follow.  Really goofy.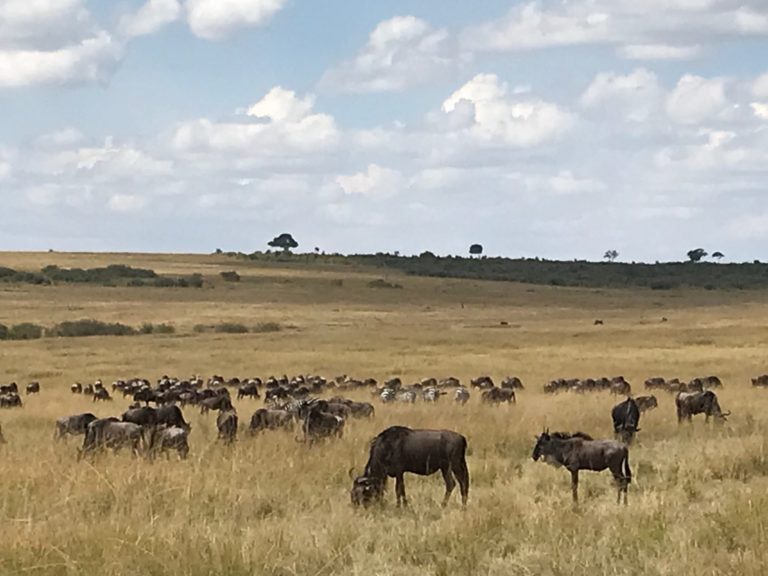 NYUMBU
They're skittish about crossing rivers, so we never actually saw wildebeest cross which is okay, because apparently the crocodile lie in wait…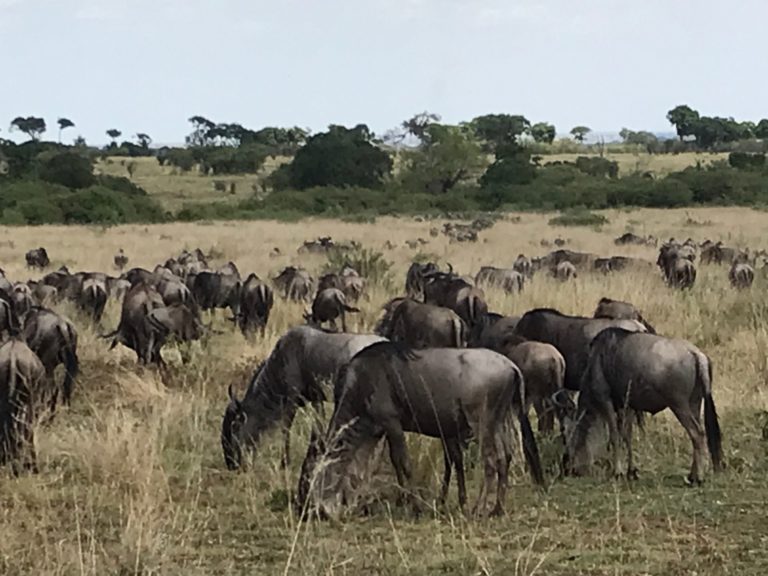 NYUMBU
Such beautiful animals—Ioved their coloring.