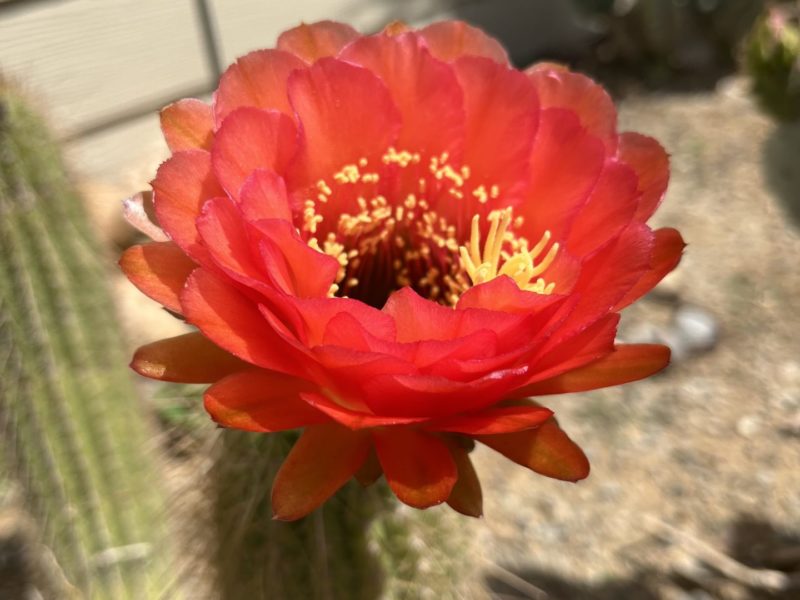 California Sierra commentor Scout211:
The cactus plants are blooming in our little cactus garden. It's always fun to see bright spots of color each year in the typically drab cactus garden.

I wish I could identify all these cactus plants but I don't know the names of any of them. Maybe the garden chat jackals could help identify them?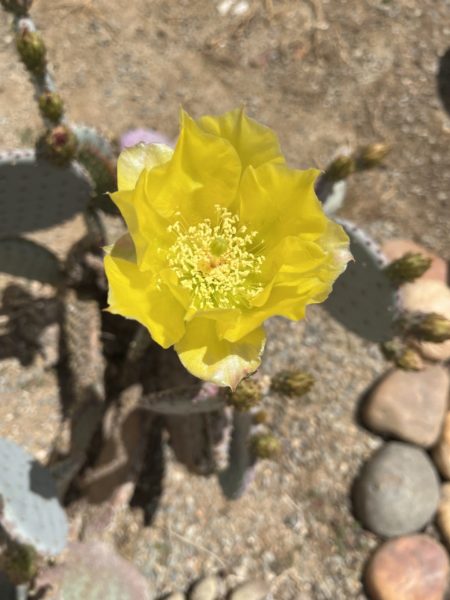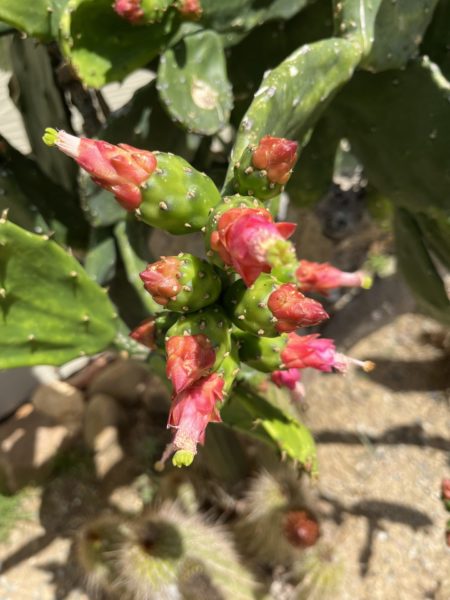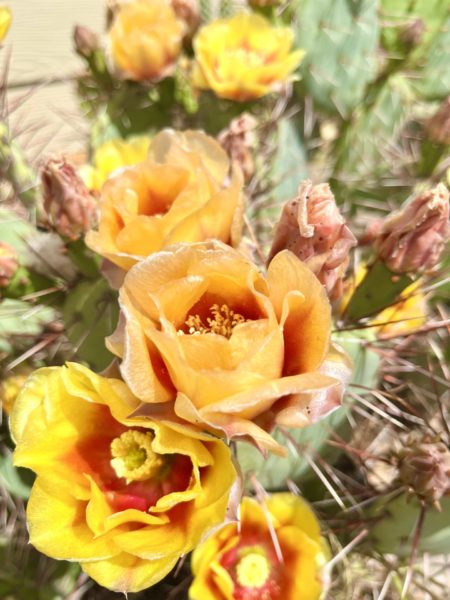 ***********
Went to our favorite local garden center yesterday to pick up paks of annual dianthus, lobelia, scented stock, and a flat of white allysum to tuck into every empty space. Couldn't resist a single 'Lunch Box' mini sweet pepper, mostly because the plant will grow into such a cute, compact little flower-bearer. The pansies we brought back from our last expedition are flourishing in their new planters, and (praise Murphy) the tomato plants from Laurel's Heirlooms survived this week's windy, cool weather, so it's time to buckle down and expend some serious effort!
What's going on in your garden(s), this week?