Must resist the urge to add that image as the banner for our little home away from home.
I saw on John's twitter feed that the Senior VP of Fucking Customer Solutions at 355 Data Centers made his TikTok private after John posted the TikTok of the guy washing down his driveway this weekend.  So someone from "355" noticed John's rants, at least.
Apparently at 355, they all have their fingers in their collective ears, chanting "la-la-la I can't hear you."
At this point I share Gin & Tonic's view from Friday.  How does this not become an extinction-level event for "355" Data Centers?
Anyone want to speculate as to the reason for the outage?
Disgruntled employee?
State-sponsored hack?
Random hacker doing it for grins?
Ransomware?
Incompetence?
Greed?
Under-funding of safety measures?
Why is it taking so long to resolve?
Incompetence?
It's ransomware and they were trying to get the money?
It's ransomware and they were stalling, hoping to fix it before paying?
All 365 employees are at a 2-week retreat, except for the poor clueless bastard who has to answer the phone?
Why all the secrecy?
Government agencies involved and they required secrecy?
Outage due to some embarrassing reason they are trying to hide?
The people at the top are uncaring dicks?
Lex Luthor is running the company?
What's your best guess for the date we actually learn anything tangible?
choose your date
What's your best guess for when Balloon Juice is back up?
choose your date
*****
Add your best guesses in the comments.  Whoever comes closest wins… something?
If you are not in the mood to speculate, you can admire the cat quilt that Quilting Fool is making me!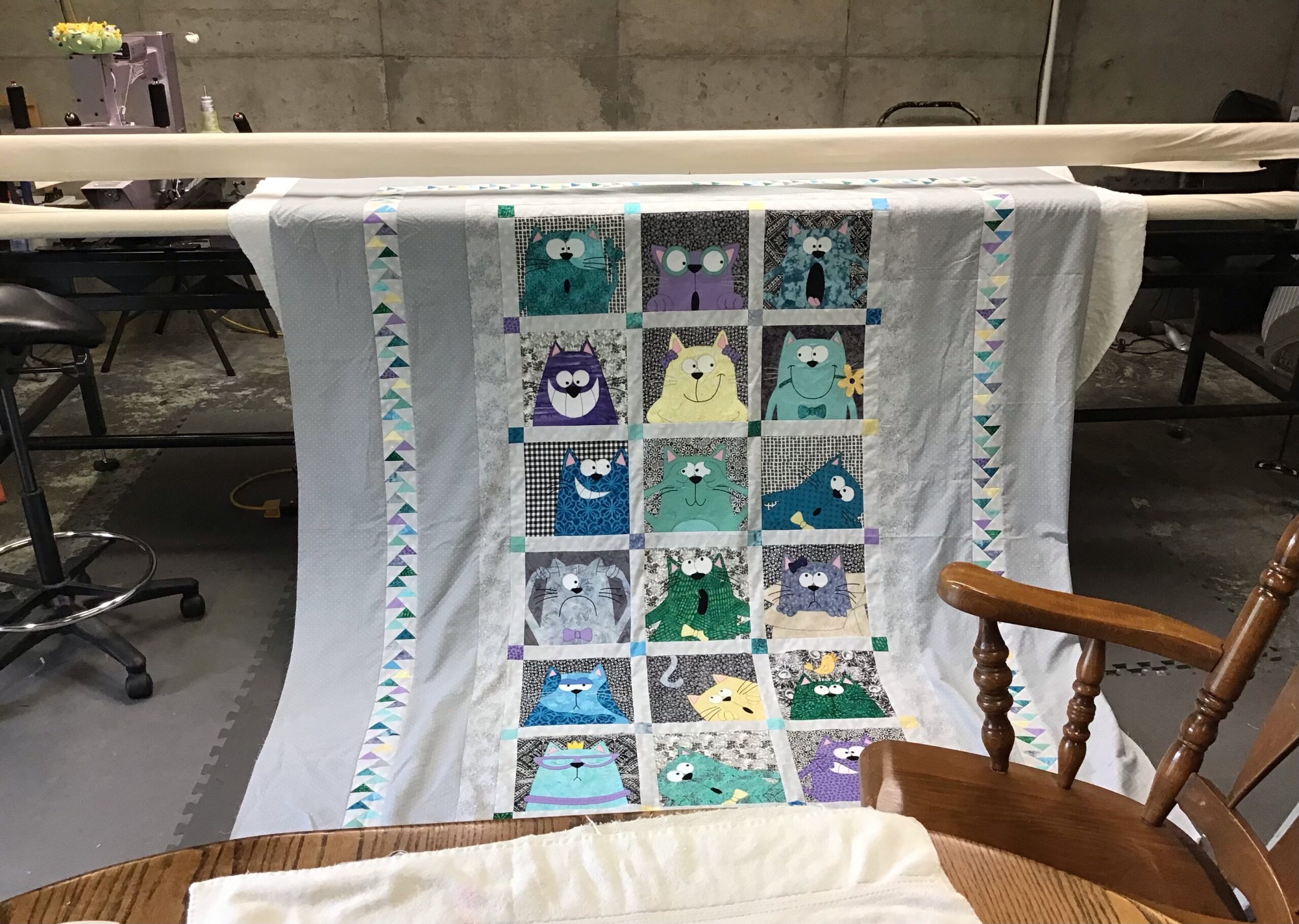 I have never seen a quilt before it is quilted before!