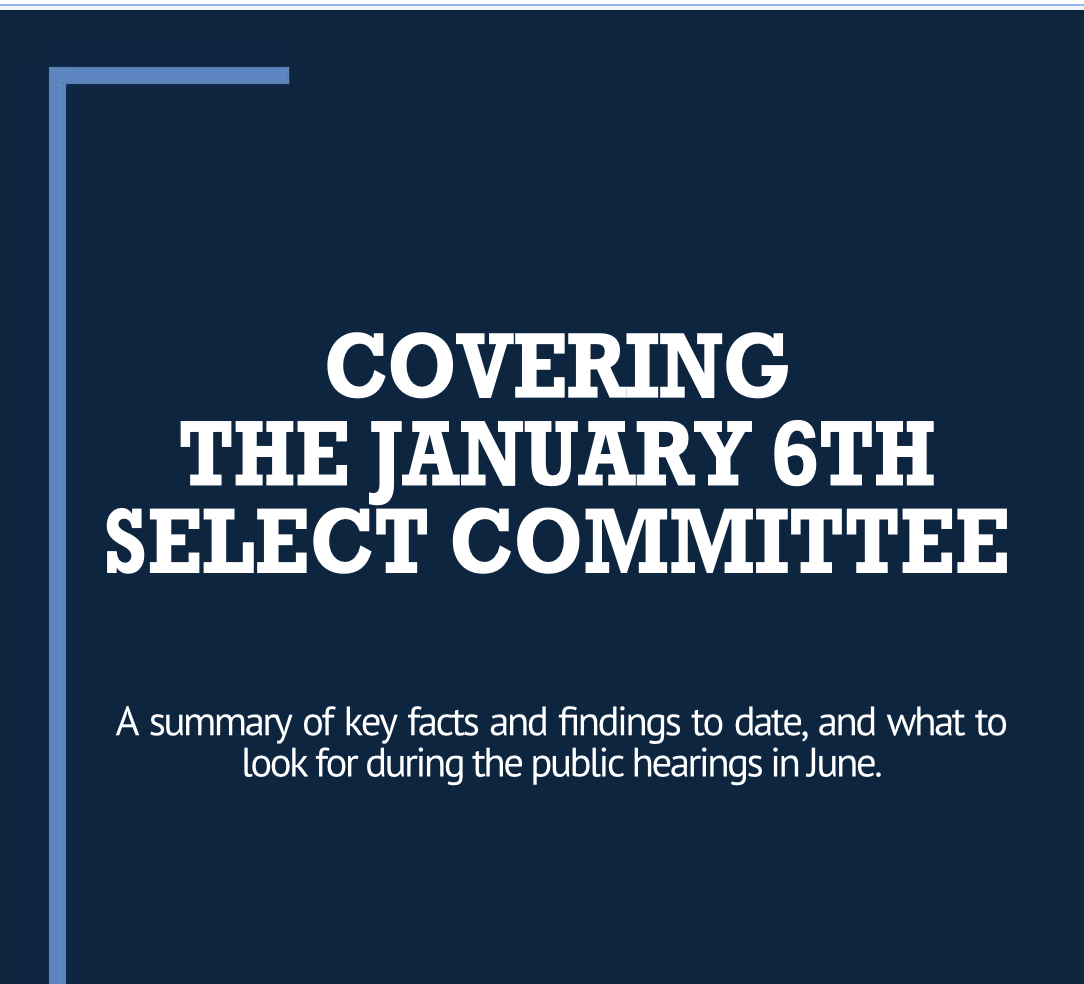 RedDirtGirl sent me this great primer from Just Security.  Here's the introduction:
Nearly 11 months into its inquiry, the House Select Committee to Investigate the January 6th Attack on the United States Capitol already represents among the most complex and sprawling investigations in congressional history. In light of the volume and complexity of information, this resource is intended to organize and distill key prongs of the multifaceted campaign to overturn the 2020 election. Particularly in advance of this month's public hearings, it also highlights key facts and findings that are already known, as well as important unanswered questions.

The resource is structured around the key prongs of the investigation itself — how the Select Committee has organized its investigative work — which mirror the key prongs of the campaign to overturn the election. The Committee's investigative teams are color-coded in name (Gold, Blue, Purple, Red, and Green); this primer has in turn highlighted key facts and findings according to that same organizational structure.

Critically, "January 6th" has, like "Watergate," become a useful shorthand. But as with Watergate, January 6th represents neither a single nor isolated event, but instead a much broader and more multifaceted effort to stop the transfer of power. We hope this resource is useful in distilling those components and what we critically know — and don't yet know — about each. This resource was produced as a collaboration between Just Security and Protect Democracy
For each team, they break it into two parts:
– What We Know
– What to Look For
---
Gold Team
Efforts by Trump and close associates to pressure federal, state, and local officials to overturn the election.
Blue Team
Law enforcement and intelligence agency failures.
Purple Team
Domestic extremist groups, QAnon, and online misinformation.
Red Team
Jan. 6 Rally planners and the Stop the Steal Movement.
Green Team
Following the money behind efforts to overturn the election.
---