Good explainer — worth clicking over:
Next week brings a marathon of hearings as the U.S. decides whether to open COVID-19 vaccinations to kids under 5.https://t.co/7pXfjEjkOB

— AP Health & Science (@APHealthScience) June 10, 2022
The Biden administration intends to be ready:

Next week, the FDA and CDC will consider authorizing and recommending vaccines for kids under 5.

Our Administration is already prepared to launch a comprehensive, nationwide effort to ensure that parents can get their youngest kids vaccinated easily.

We expect pediatricians and other providers to offer appointments as early as the week of June 20th.

We are committed to reaching every family where they are – and are working to ensure parents have the facts they need to make informed decisions for their child.

Vaccinating America's youngest kids would be a historic milestone in the nation's fight against the virus.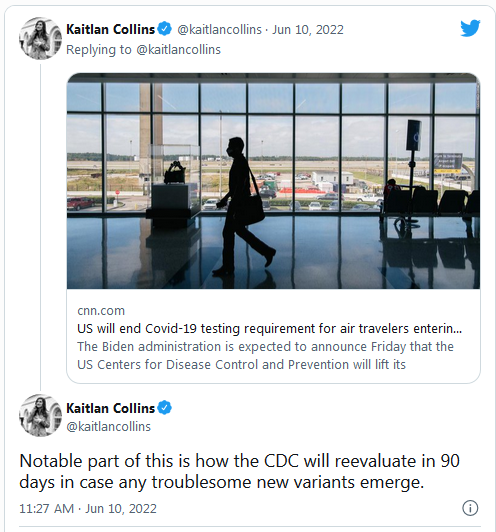 ======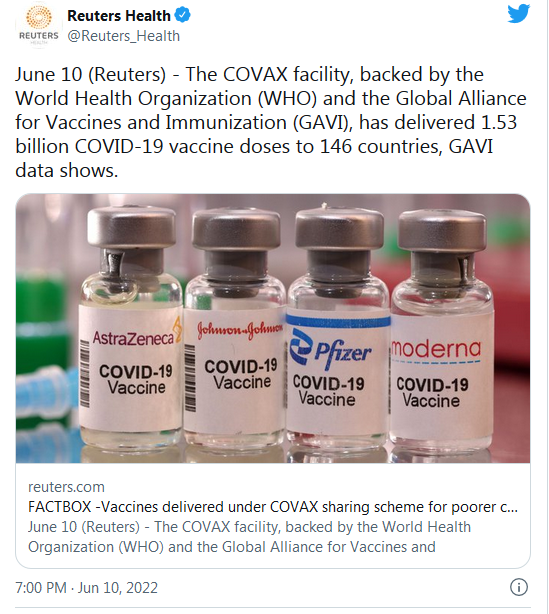 Shanghai kicks off new round of mass COVID testing, Beijing cases jump https://t.co/kZU0lNc3qO pic.twitter.com/gYQoTVMHFr

— Reuters (@Reuters) June 11, 2022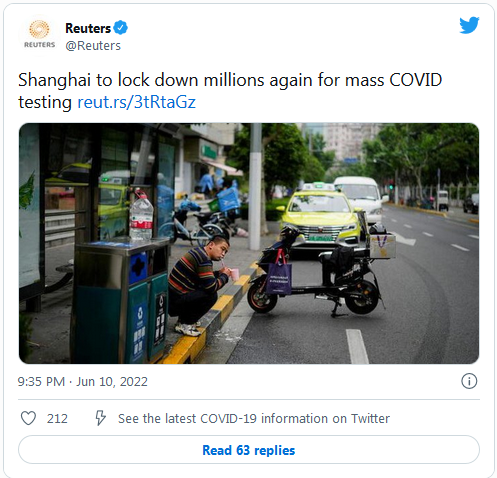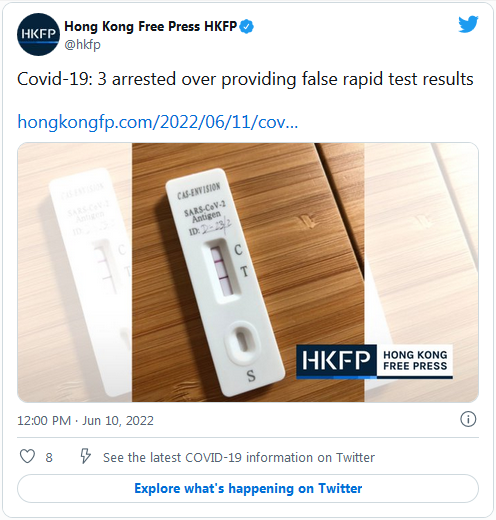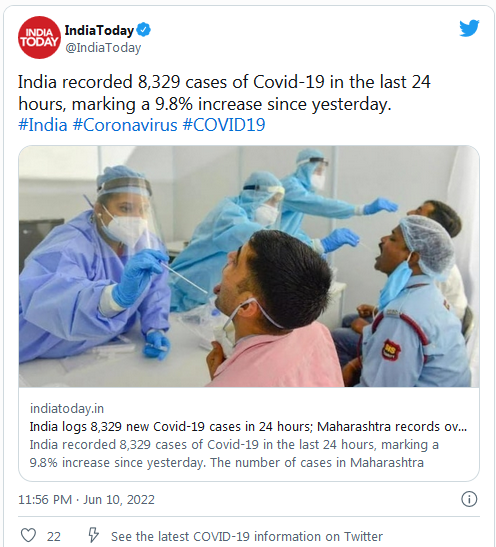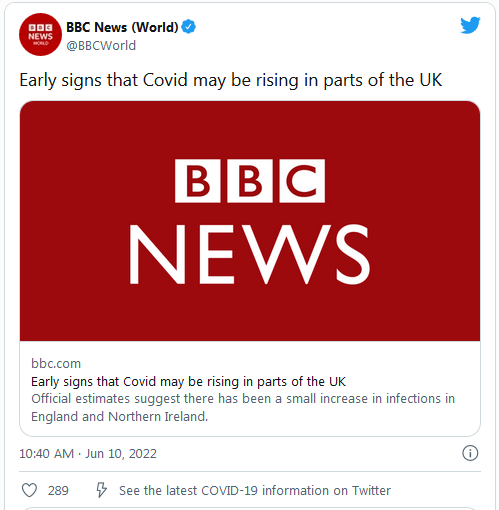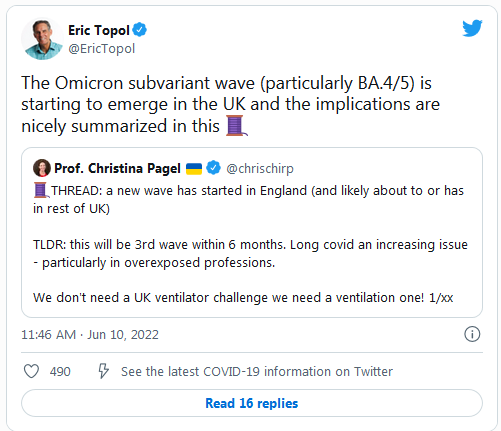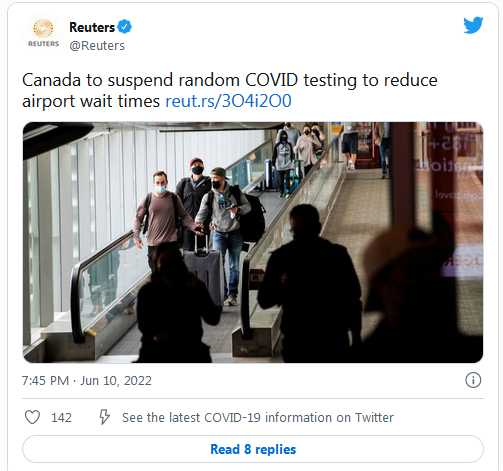 ======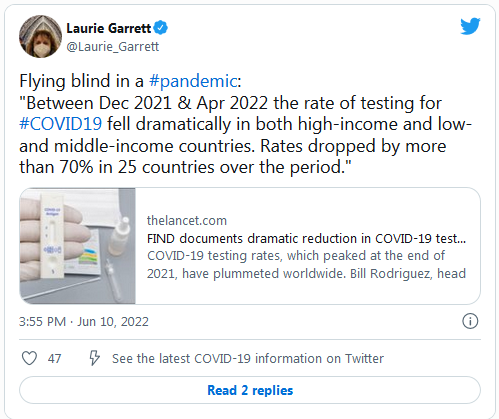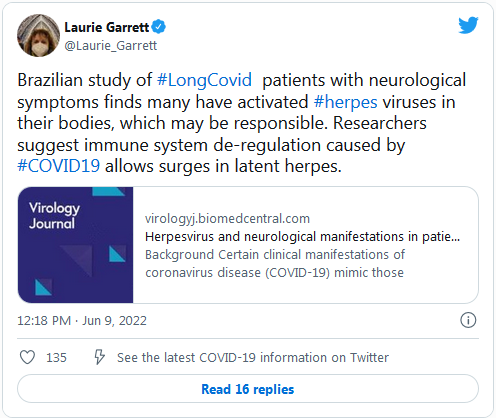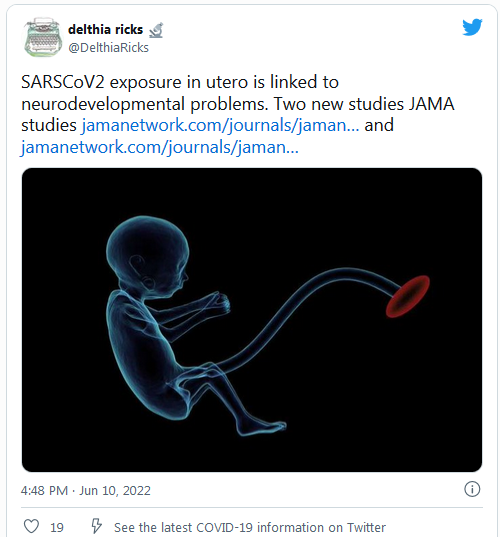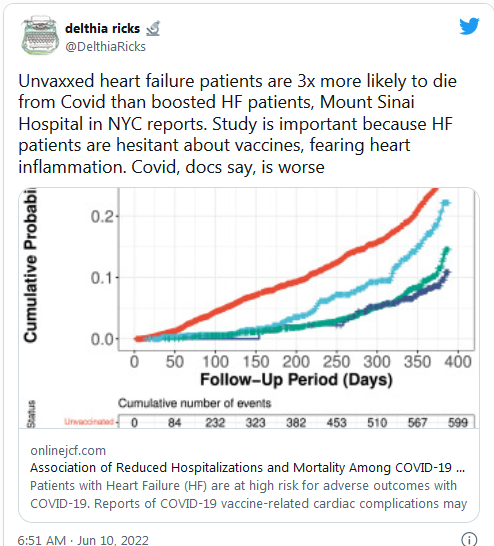 ======
As of June 9, 2022, nearly 99% of the U.S. population lives in an area with a substantial or high COVID-19 *transmission* level.

Transmission levels are a better metric to judge risk than "Community Levels" which focus on hospitalizations, a lagging indicator. https://t.co/JwWZ6NKfdy pic.twitter.com/mYT6rBhm1H

— People's CDC (@PeoplesCDC) June 10, 2022