Saturday was the designated day the March for Our Lives.  So far, I am only aware of one jackal attending.  Did anyone else attained a march yesterday?
Commenter caphilldcne shared pictures from the DC March for Our Lives and was kind enough to tell us about the DC march.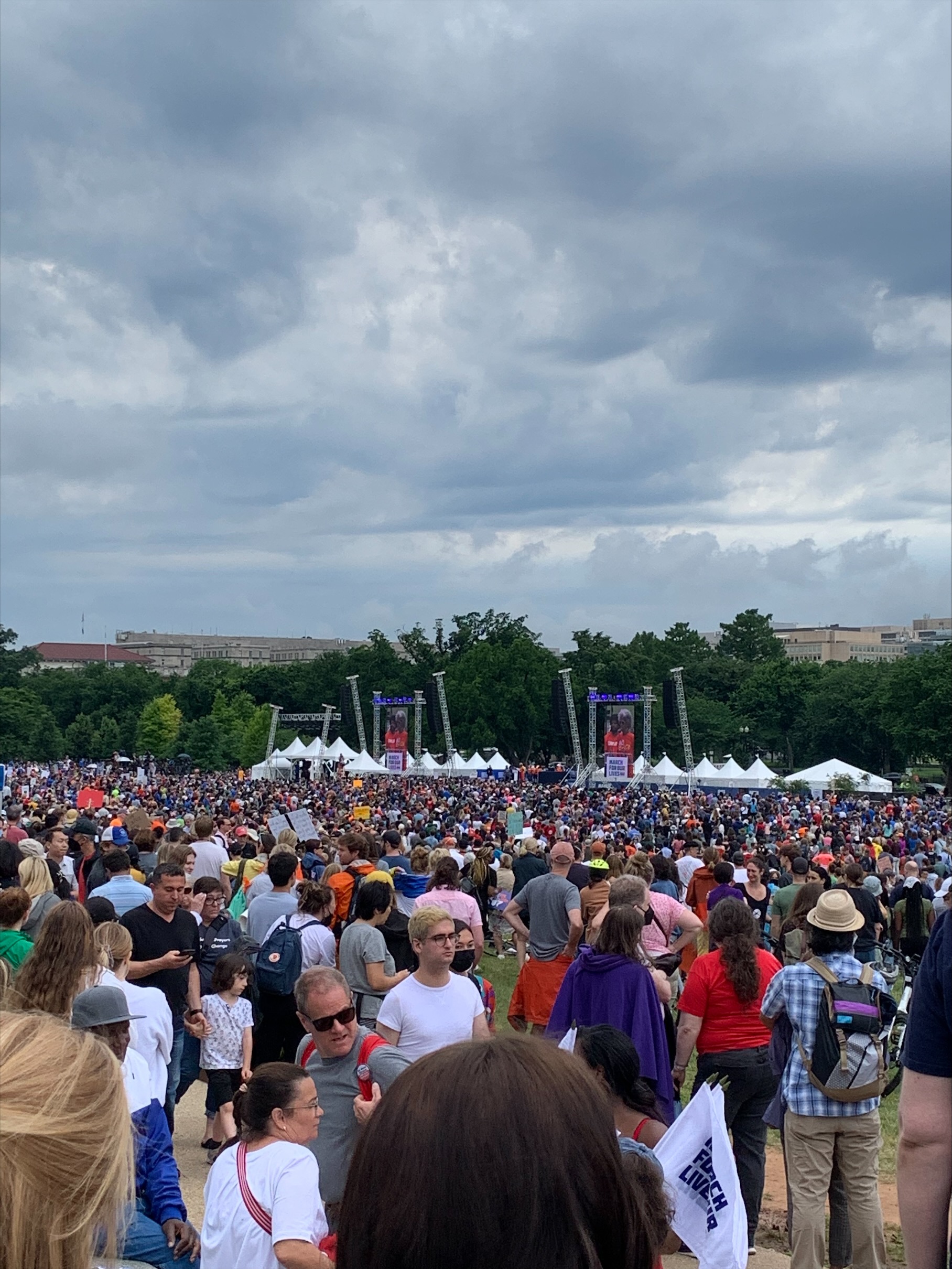 The March for our lives took place this afternoon near the Washington Monument.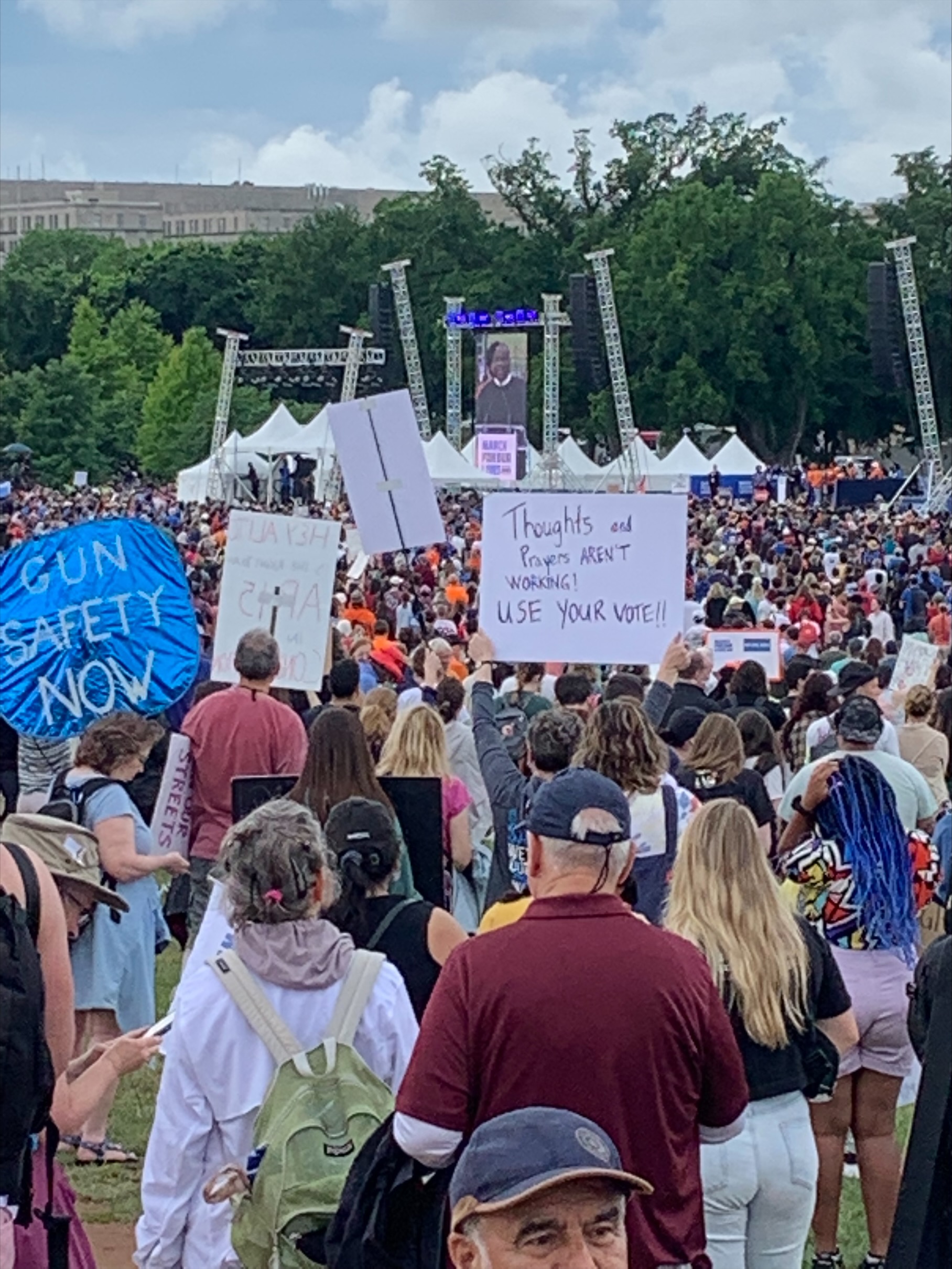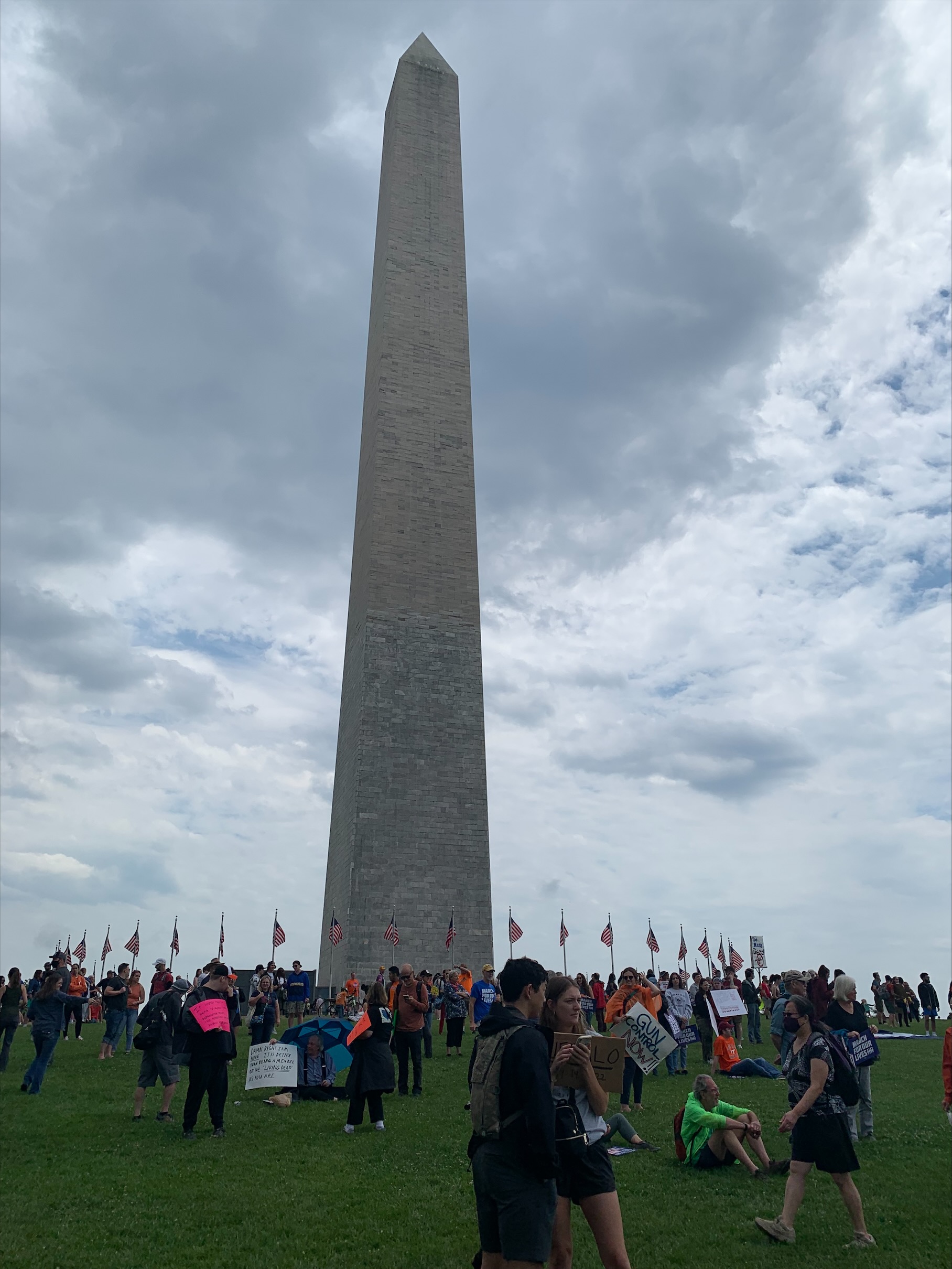 I got there as someone tried to disrupt it and sent a few people scattering although they stage speaker let people know it was ok.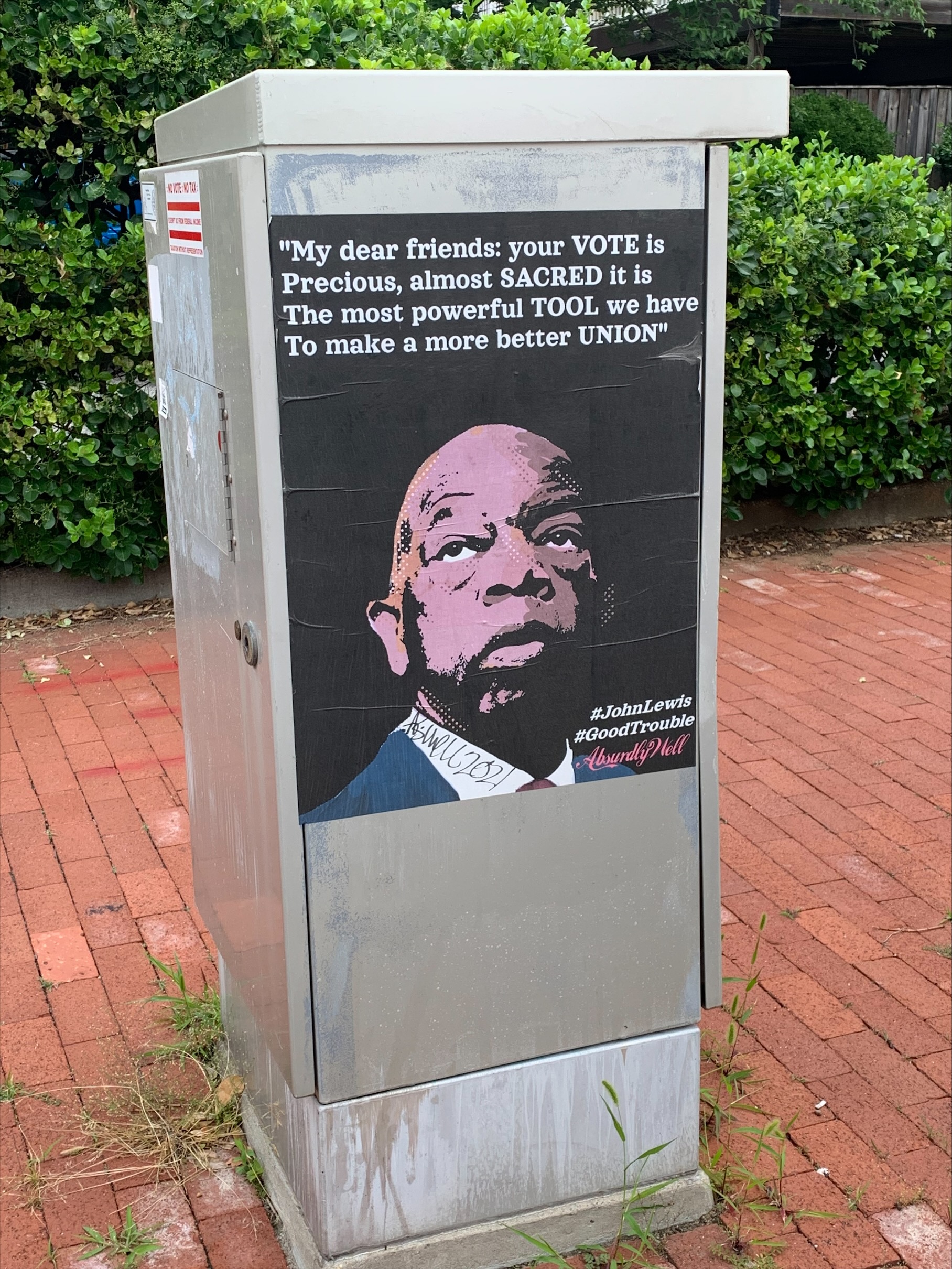 Of course there's always some pro gun nut hiding their face. I was happy about the family standing in front of him. I flipped him off on behalf of jackals everywhere.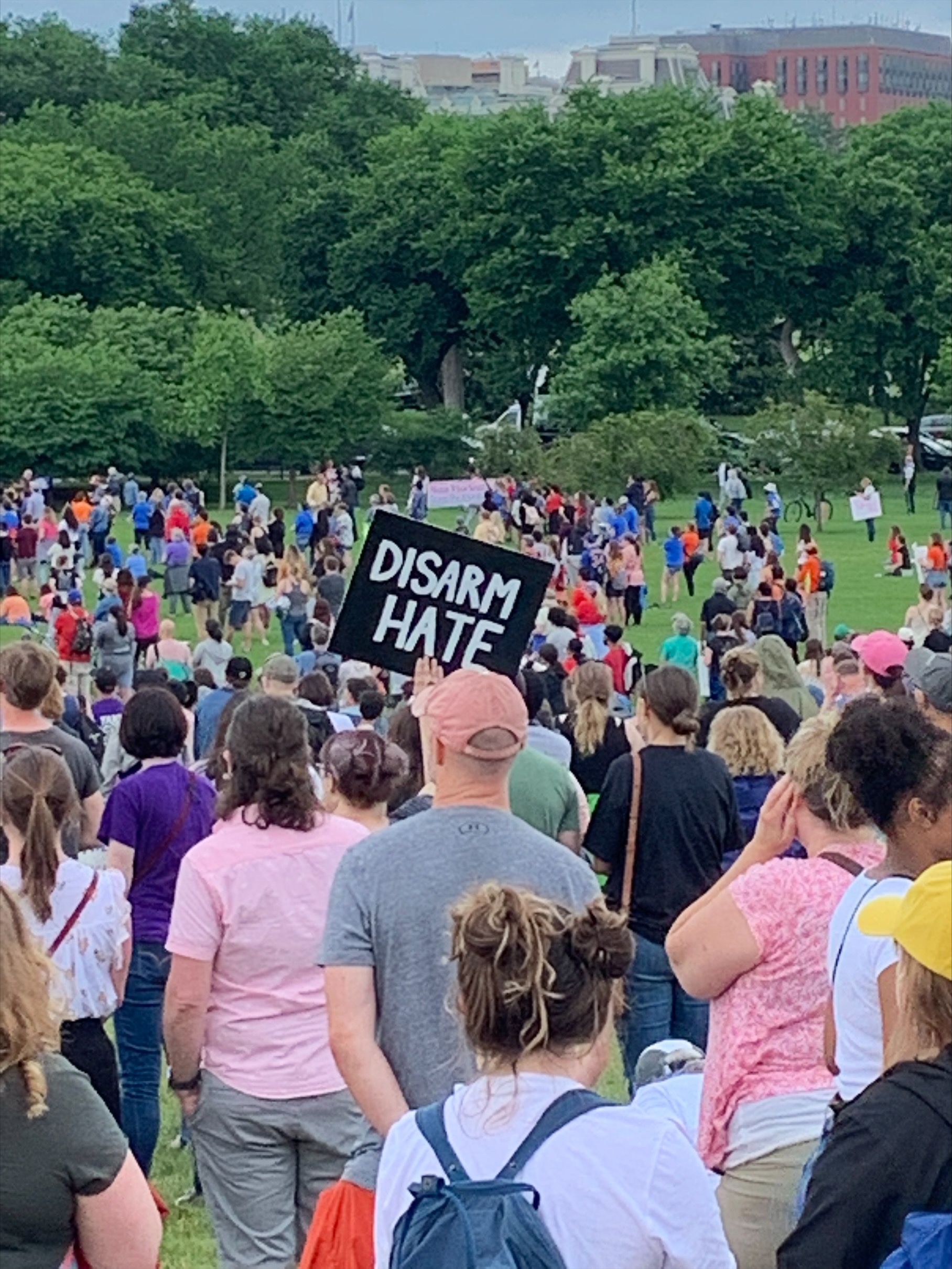 Pretty cloudy and cool in DC today so the pics are a bit gloomy.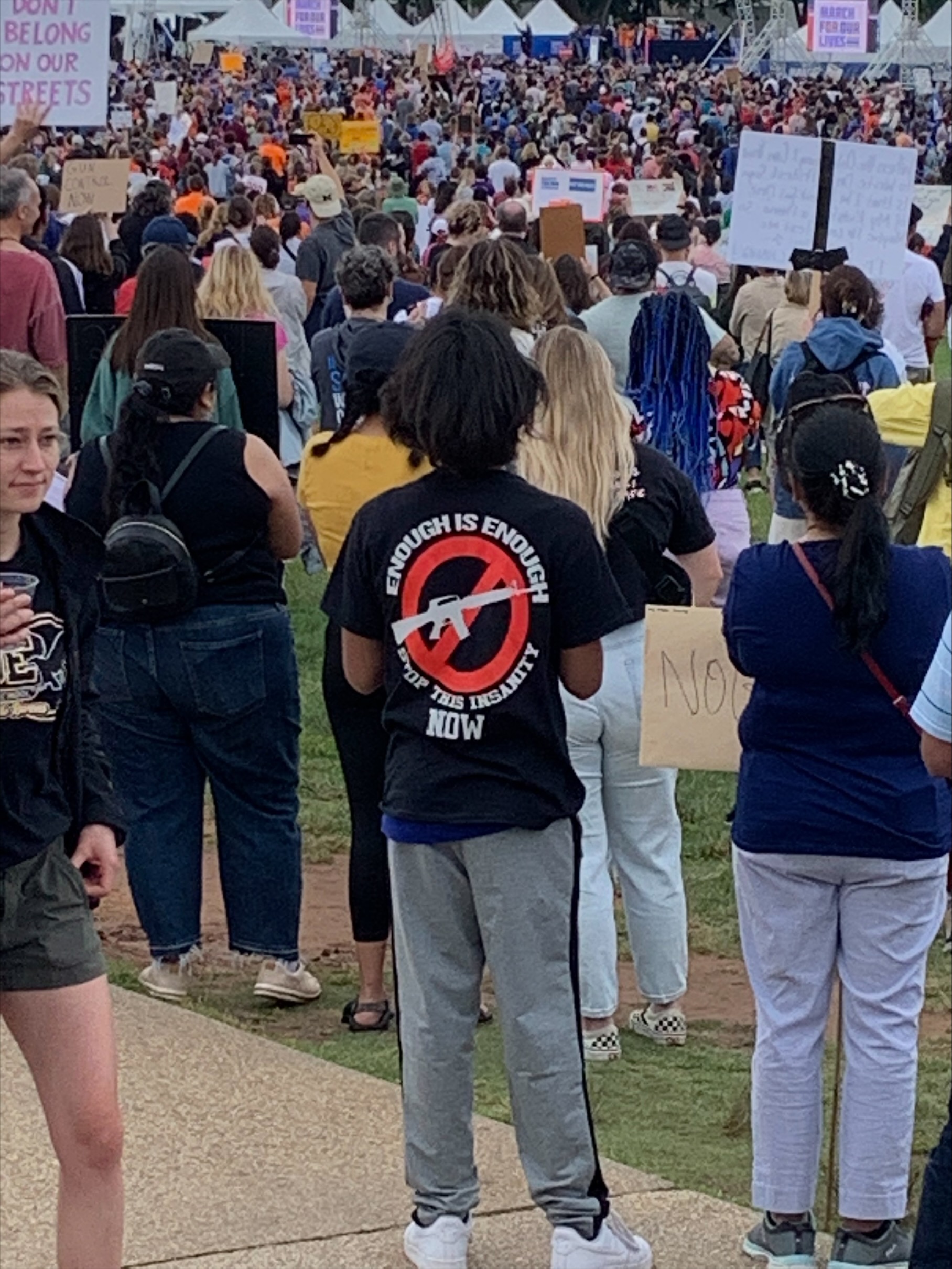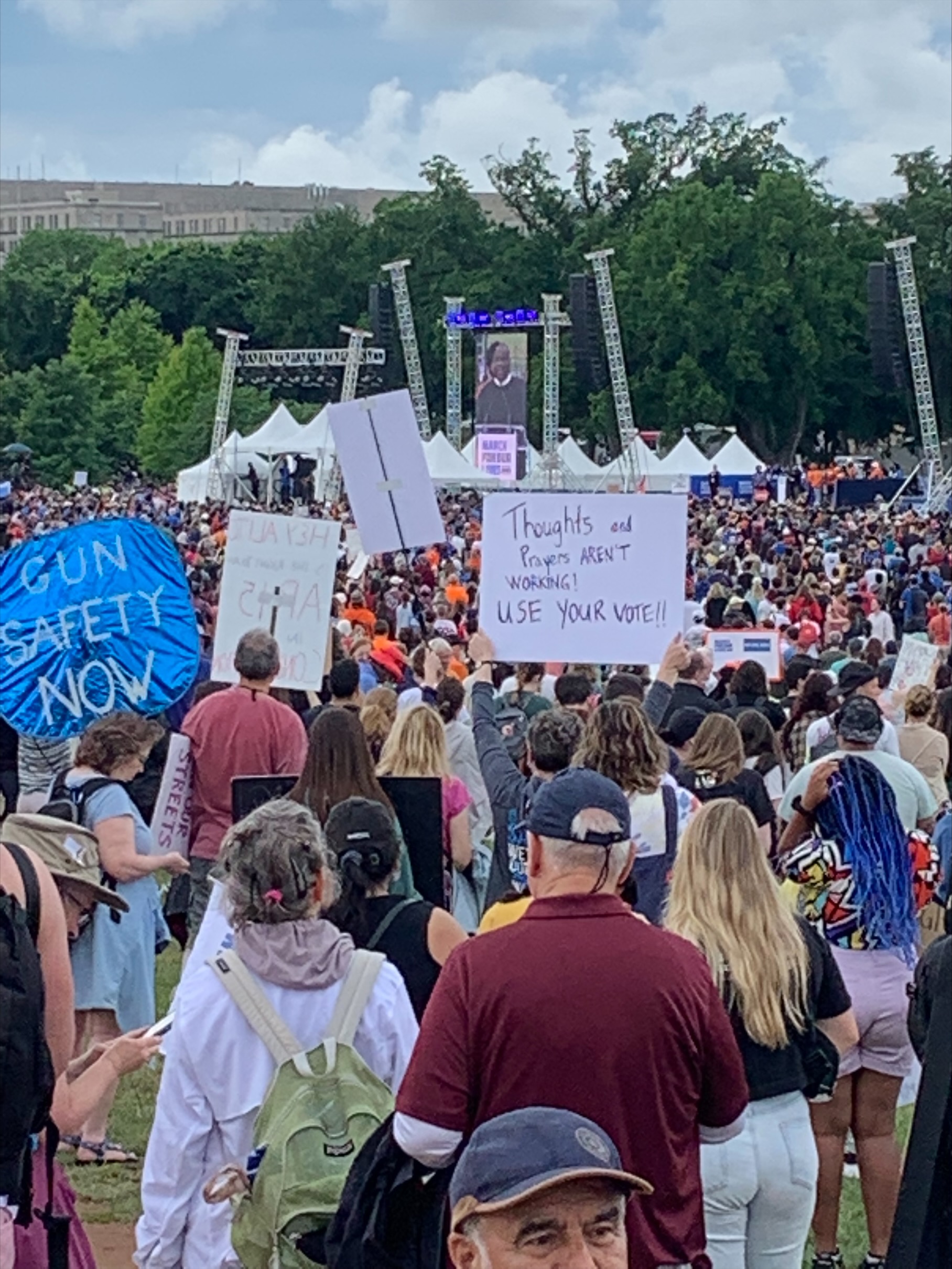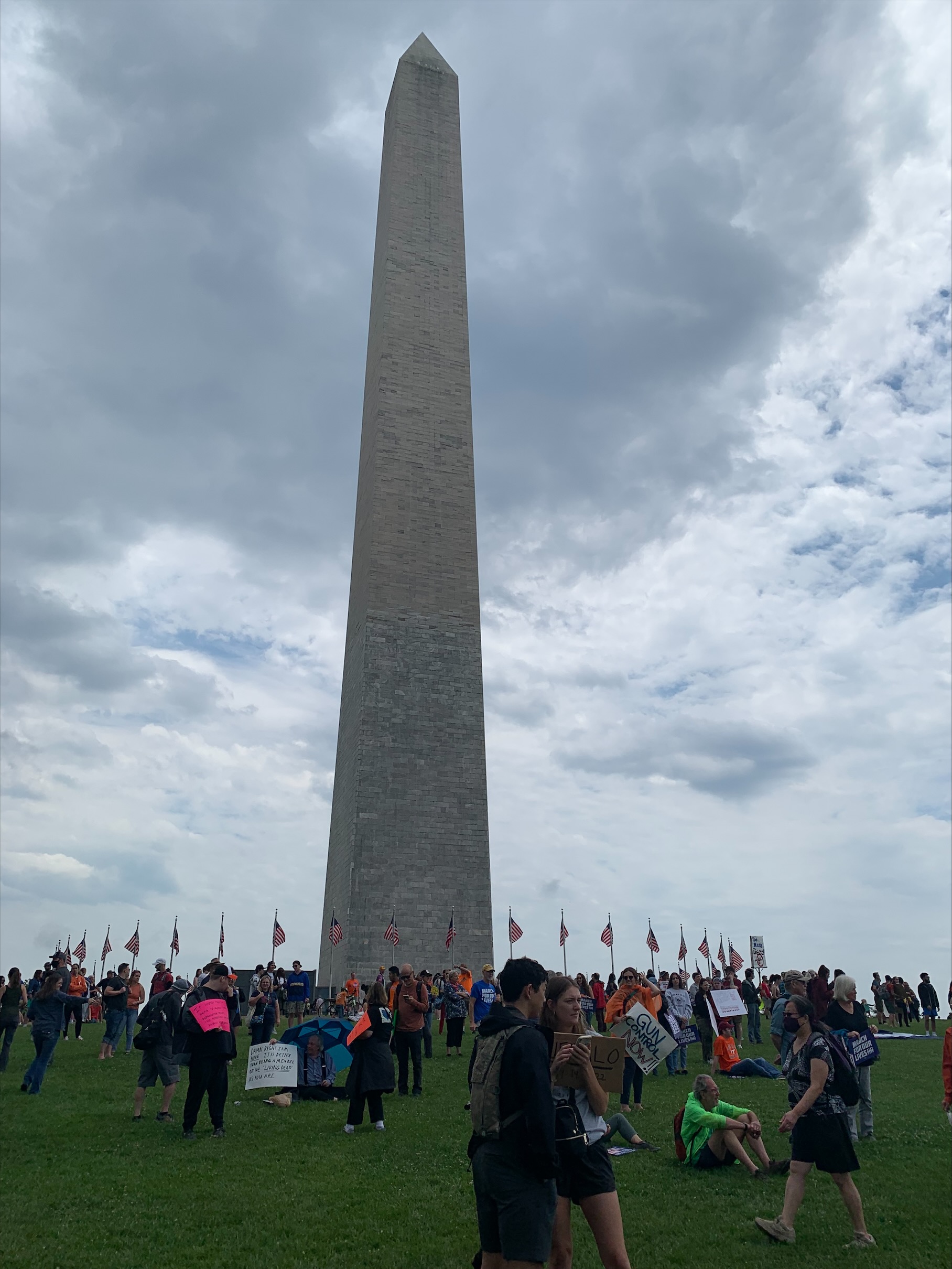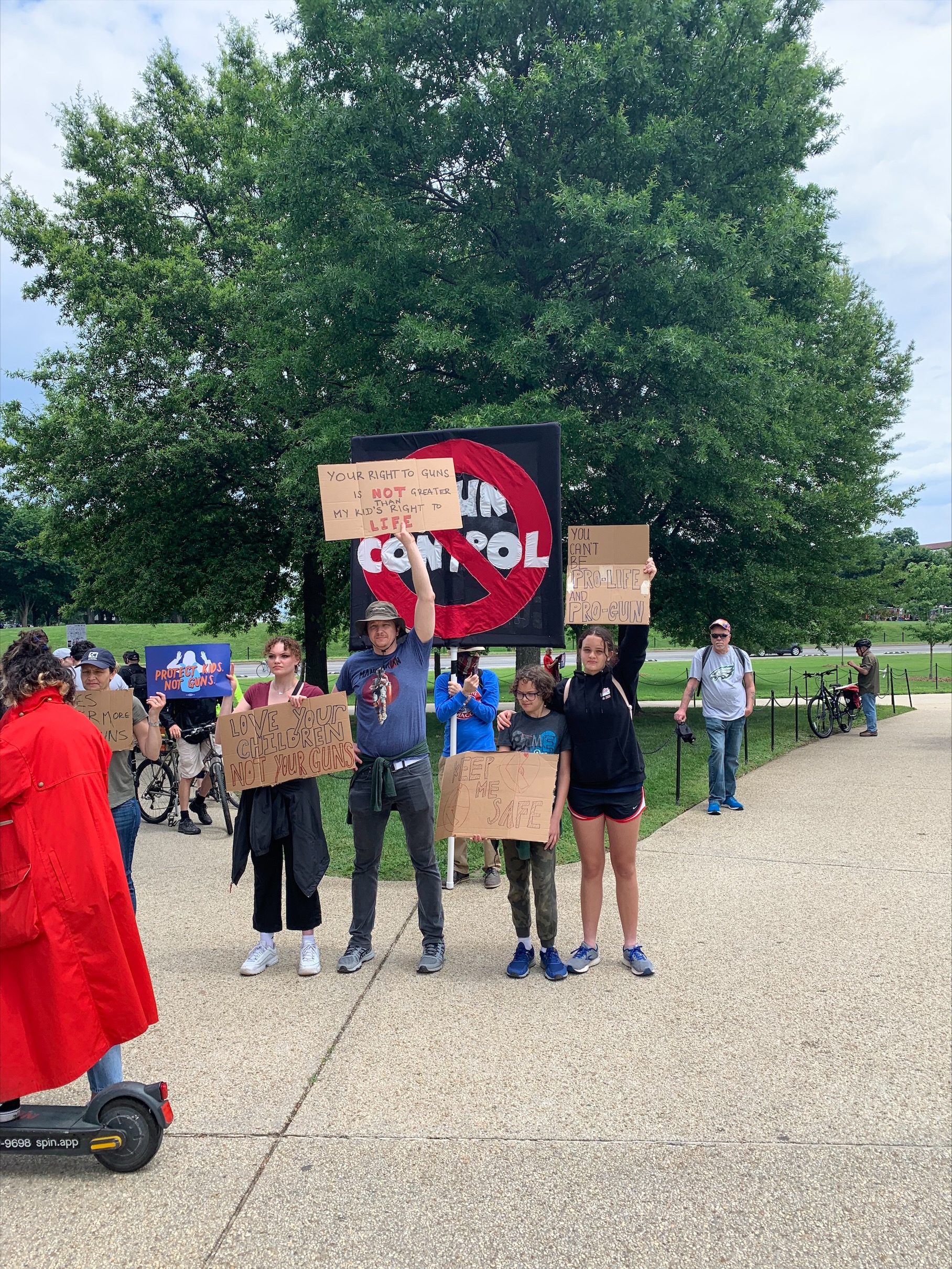 On my walk home (about two miles) I took a picture of the national archives. Home to the constitution and Bill of Rights that has been so radically reinterpreted by the Injustices. Also a very DC plastered poster of John Lewis urging folks to vote.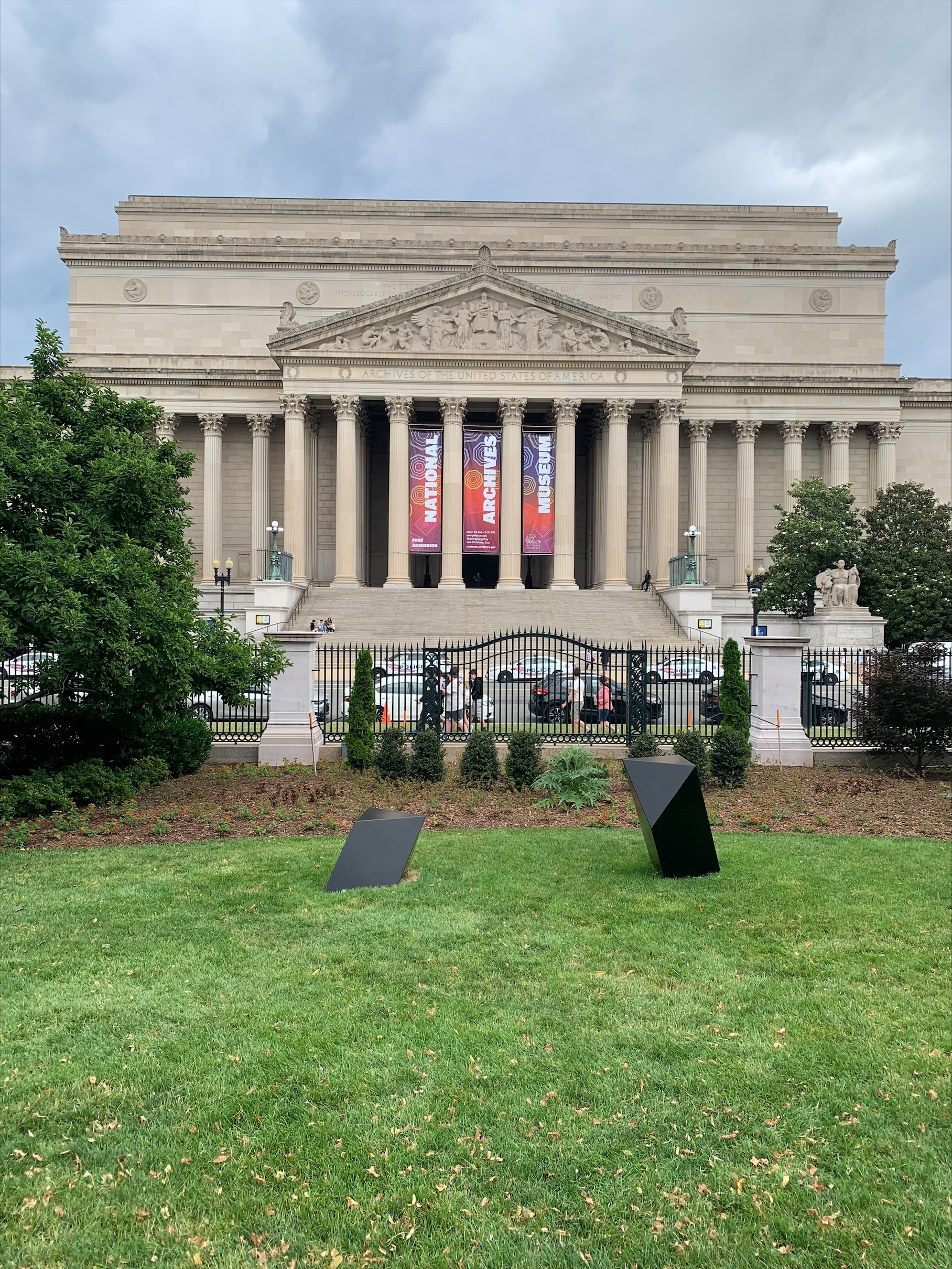 Anyway I think the photos just don't really show the crowd size well.   My best guess is maybe 20,000?   Based on nothing except that's a large space plus people were coming and going. 
Update: March for Our Lives estimates seem to be more at the 40,000 or 50,000!