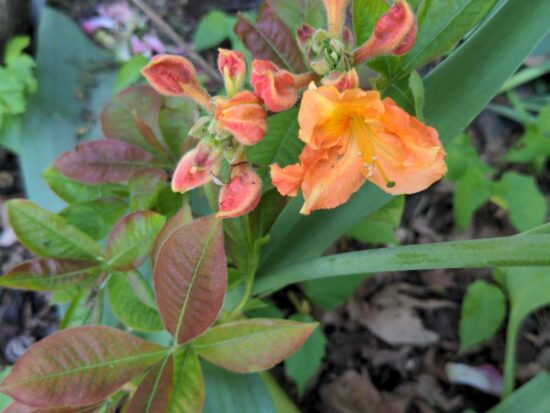 From indomitable gardener and commentor Satby:
How it started, my house when I moved in:

How it's going: same view last fall.


Top photo: The Mandarin Lights azalea I've waited for 5 years to bloom.

Two weigela shrubs, great hummingbird magnets!

Coral Sunset peony, blooms start coral and aging to cream:

An "At Last" floribunda rose, in my favorite color.


I could go on, but I'd bore you to tears.
***********
Impossible for you to be boring, Satby!
What's going on in your garden(s), this week?