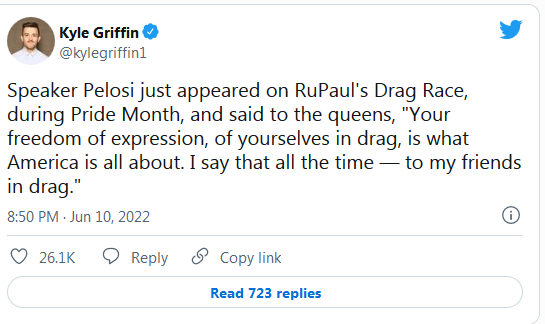 It was an honor to make an appearance on episode 5 of @RuPaulsDragRace All Stars 7 this week. I was inspired by the contestants because they know their power. Their freedom of expression is what America is all about. #PrideMonth pic.twitter.com/d5D7wubRKp

— Nancy Pelosi (@SpeakerPelosi) June 12, 2022
Let's hope that Churchy Lafemme's most famous quote only applies, this month, to Republicans and other domestic terrorists.

Knowledge (being seen) is power:
The U.S. Census Bureau is requesting millions of dollars to study how best to ask questions about sexual orientation and gender identity. The goal is to provide better information about the LGBTQ population nationwide.https://t.co/CEaGQoFbJ8

— The Associated Press (@AP) June 11, 2022
======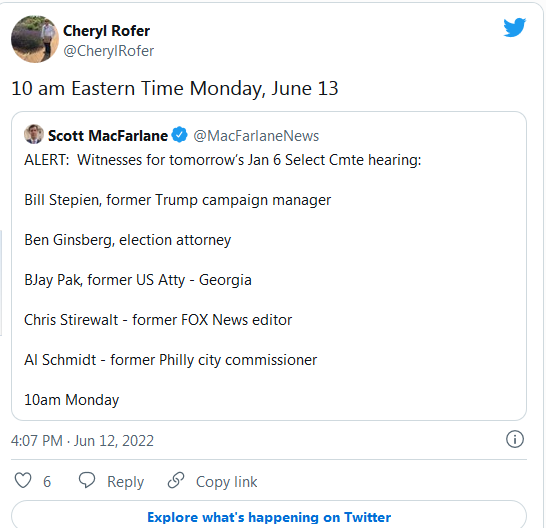 WaterGirl has a post set up for the livestream, later this morning.
I'm thinking, after the opening salvos last week, today's daytime hearing will reach most viewers after the fact, probably in snippets on social media or the local news. It'll be interesting to see what filters through!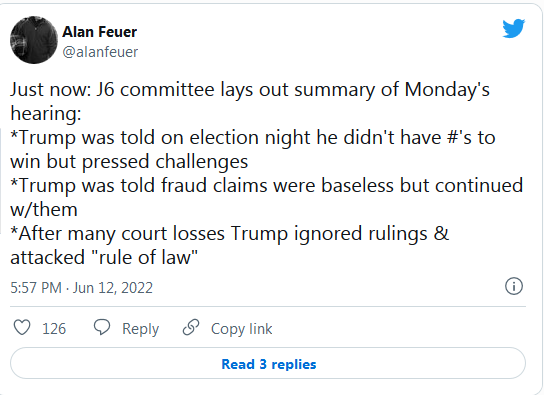 Excellent questions, from Jennifer Rubin:
Opinion by Jennifer Rubin: The committee's first session left us with plenty of cliffhangers. https://t.co/hd65EPeryY

— The Washington Post (@washingtonpost) June 12, 2022
======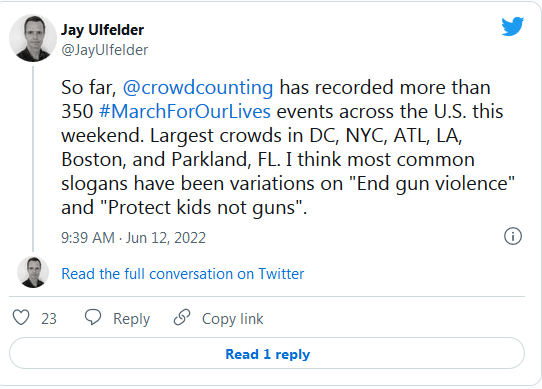 Not even the beginning of the end for our gun-obssessed culture, but if Fred Guttenberg approves, I'm willing to hope it's the end of the beginning:
I fully support this. While much is not in this, the result is a 30 year breakthrough. This is gun safety legislation that will save lives and reduce the instances of gun violence. https://t.co/bpiRuWxuBE

— Fred Guttenberg (@fred_guttenberg) June 12, 2022