On the Road is a weekday feature spotlighting reader photo submissions.
From the exotic to the familiar, whether you're traveling or in your own backyard, we would love to see the world through your eyes.
Lots of color this morning from Albatrossity!  Benw takes us to Joshua Tree where we see amazing stone and stunning skies.   BillinGlendale takes us to College, and Munira takes us on a walk, complete with haikus!  Wag finishes out the week with some breathtaking views.

It's my birthday today, and the Jan 6 committee was kind enough to schedule a hearing to help me celebrate.  I'm not sure I could think of a better gift, except that it conflicts with my hair appointment, which I just cancelled because I have my priorities.  Albatrossity must have known it's my birthday because we have some great chunky birds today.  My favorites!
Albatrossity
Week 4 of Spring in Flyover Country brings even more colorful birds, with even more to come next week. But first let's show off one of my favorite birds from my backyard. Summer Tanager (Piranga rubra).  The all-red male is easy to ID, but that golden-yellow female can be tough, especially if the male is not around. Our best clue is that giant beak, which can't be confused with a pointy oriole beak!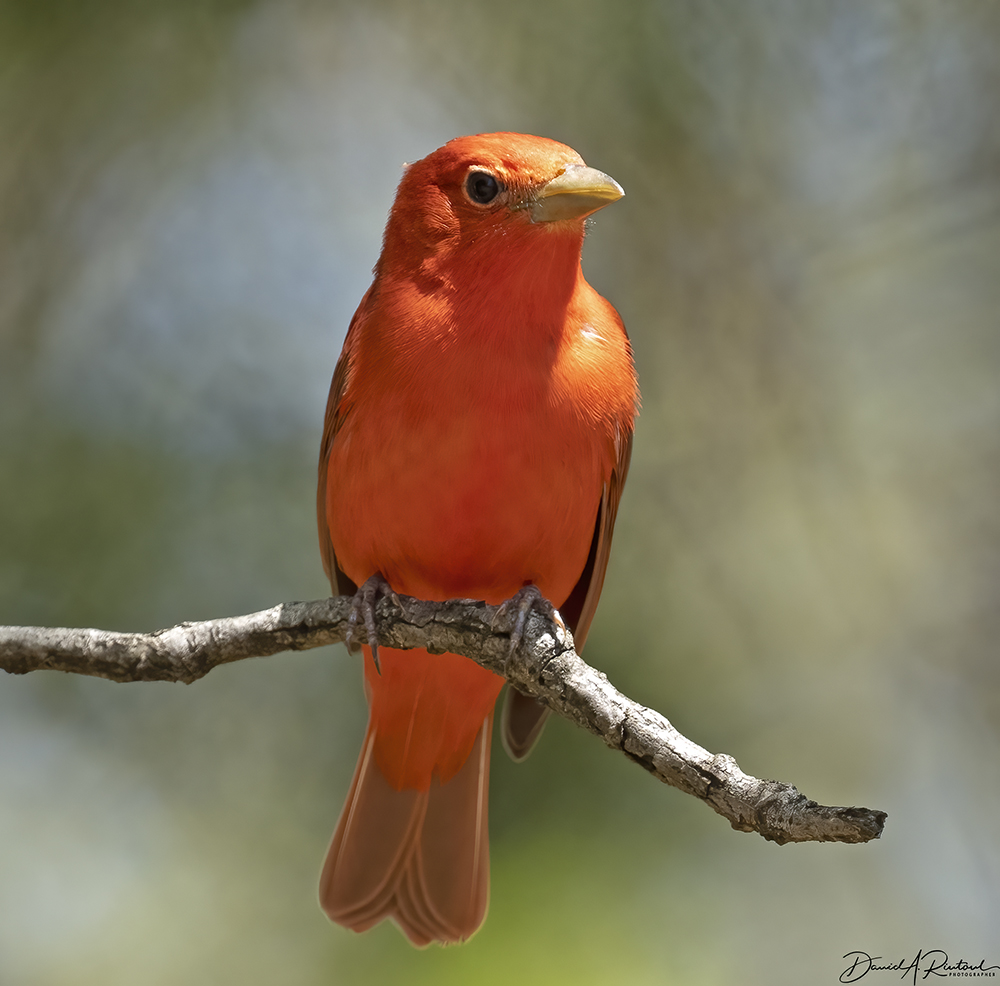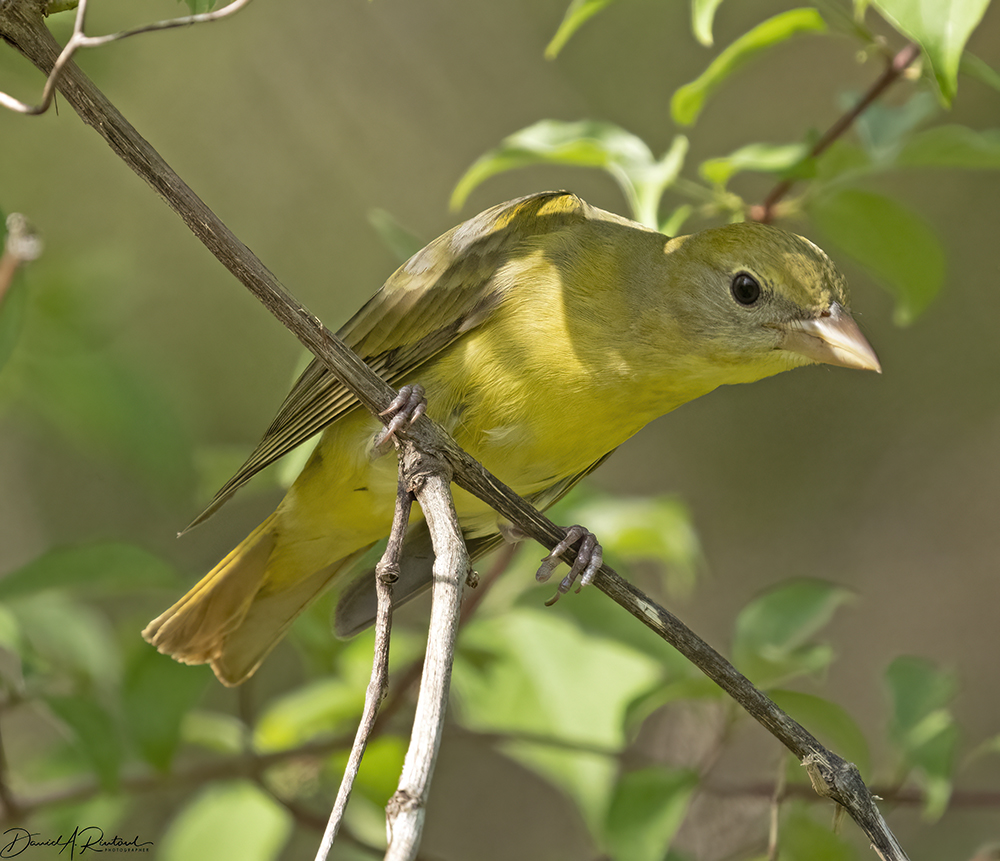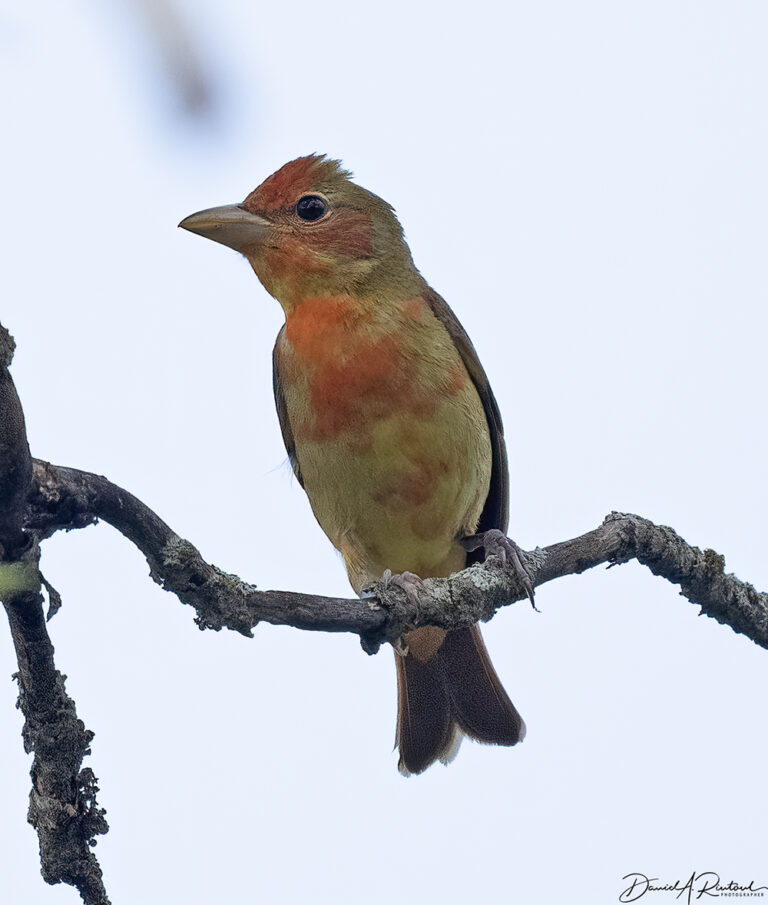 Elk City KS
May 7, 2022
And then there is this guy. Another Summer Tanager. Summer Tanager males have a strange and sometimes funky plumage in their first summer as an adult bird (aka first alternate plumage). They have the same honking big beak, but the feathers are a mixture of red and yellow patches. Each one is unique, at least in my experience. So it is a challenge for field guide artists!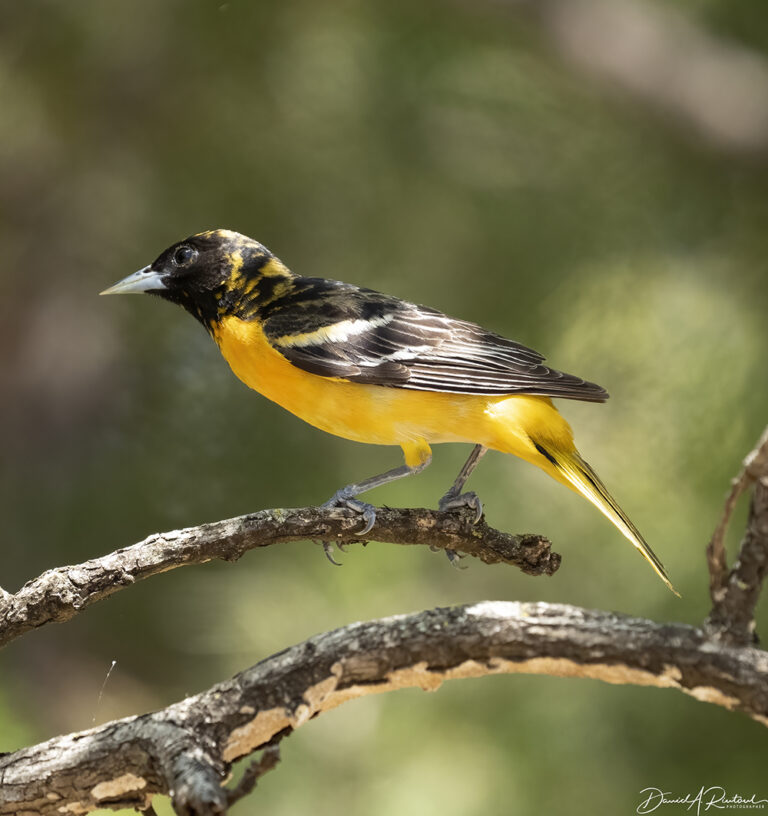 Elk CIty KS
May 7, 2022
Last week's images included a male Baltimore Oriole (Icterus galbula) in a fully adult plumage. But orioles come in a variety of plumages, and the eagerly anticipated arrival of these birds every spring is soon followed by a barrage of questions to Facebook birding groups seeking an ID for some bright yellow bird that doesn't quite match the field guide versions. Like this one, with orangish feathers on its otherwise black head and neck. It's a male in its second year, in the incredibly variable first-alternate plumage.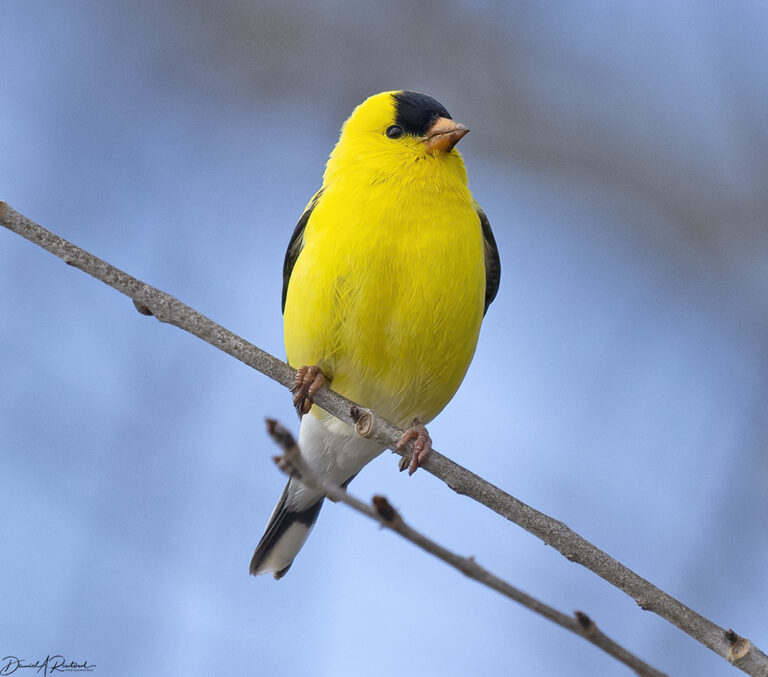 Near Manhattan KS
May 3, 2022
American Goldfinches (Spinus tristis) are widespread and familiar birds, and in fact are the state bird in 3 states, one on the east coast (NJ), one in the center (IA), and one on the west coast (WA). It is aptly named, at least in terms of geography. It is also unusual among finches in that it has very different winter and summer plumages, due to a molt that starts in late winter, which is not a typical time that one would like to lose those insulating feathers. This fine adult male has completed that molt, and is looking pretty spiffy!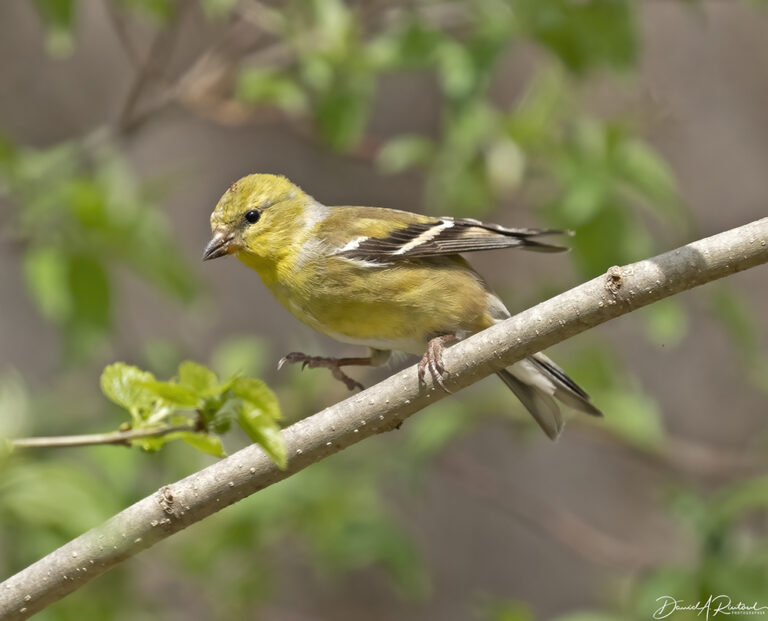 Near Manhattan KS
May 1, 2022
Female American Goldfinches also undergo that unusual late winter molt, but are not quite as striking as the males afterward.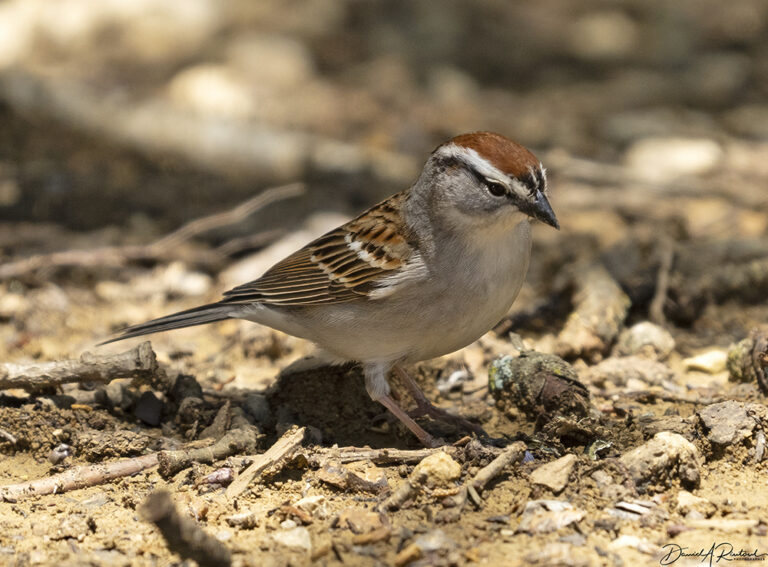 Elk City KS
May 7, 2022
Chipping Sparrows (Spizella passerina) are another bird familiar to birders across the continent. My patch of Flyover Country hosts them in the summer, but that was not always the case. Because they generally prefer to nest in conifers, and grasslands are not conifer-rich (Kansas is the only one of the 50 states without a native pine species), only with the arrival of trees did it become possible for these dapper sparrows to spend the summer here. This range map is a bit out of date, but note that still relatively treeless donut-hole in the center of the country where they are only found as migrants.
Elk City KS
May 7, 2022
Another species that has benefitted from the expansion of trees into the plains is the Blue-gray Gnatcatcher (Polioptila caerulea). They prefer deciduous trees rather than conifers, and populations have expanded as trees move west over the decades. This species is the only one of the 21 species in the gnatcatcher family that is truly migratory. All of the rest are stay-at-home locals in more southerly climates.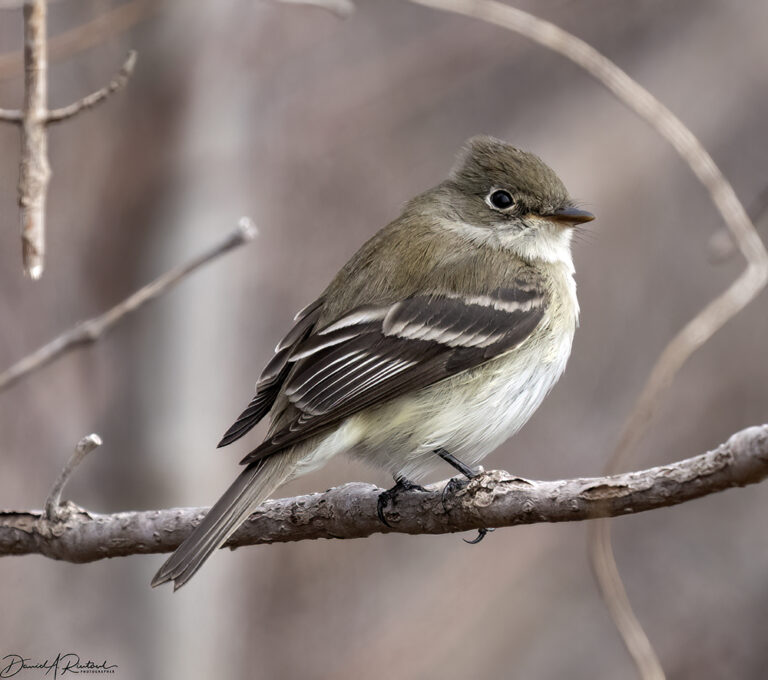 Near Manhattan KS
May 3, 2022
The last two birds this week are passage migrants, and won't be staying for the summer. So we only get to see Least Flycatchers (Empidonax minimus) on their way to and from the Dakotas or Canada only in the spring and fall. Like all members of the Empidonax genus, they are hard to ID unless they vocalize. This species has a very distinctive sharp song that is described as "che-bek".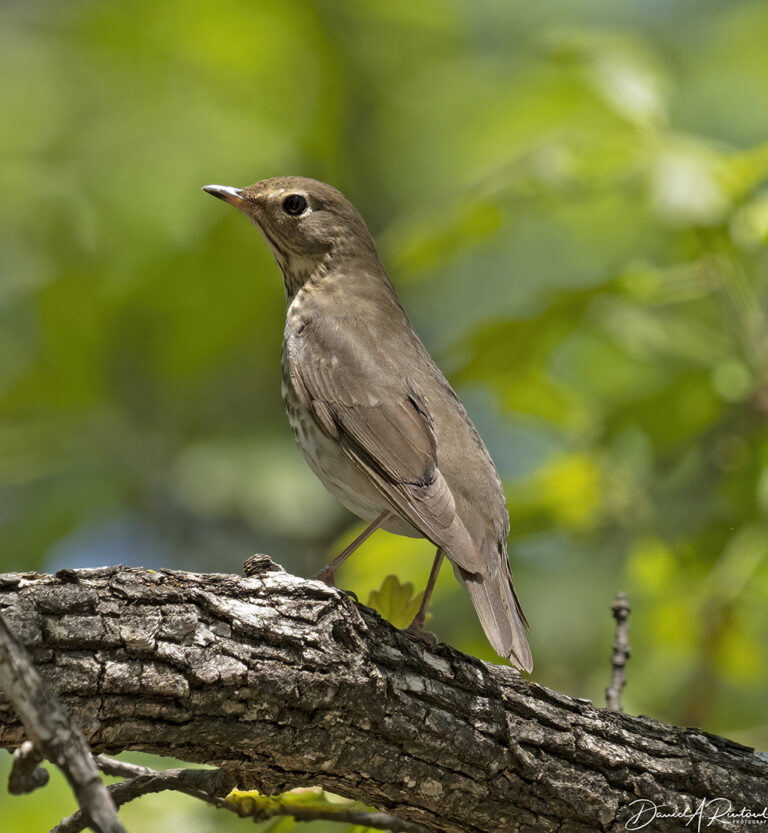 Elk City KS
May 7, 2022
Swainson's Thrushes (Catharus ustulatus) also are headed north of here when they show up in the spring. Secretive and mostly silent when they pass through Flyover Country, they save their fluting upwardly-lilting song for when they arrive in Canada.