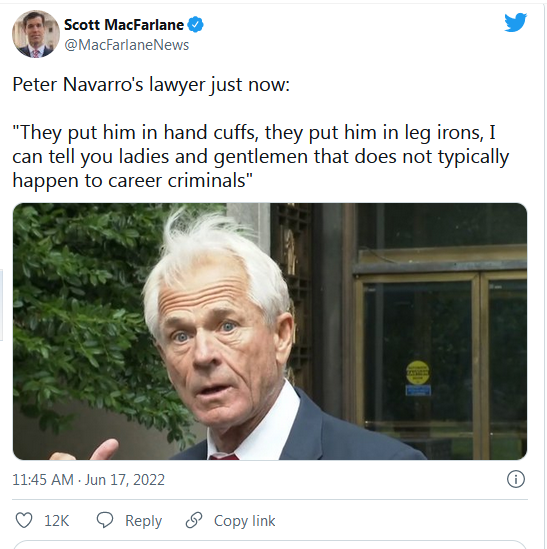 And such a lawyer!
Peter Navarro's attorney today asked the court to delay his trial date so he can go on a book tour to raise money for his defense. His request was denied. pic.twitter.com/cwmkQCBLdI

— Ron Filipkowski (@RonFilipkowski) June 17, 2022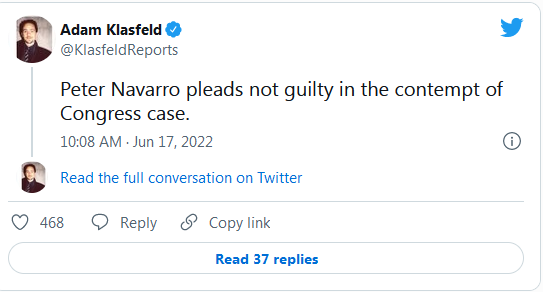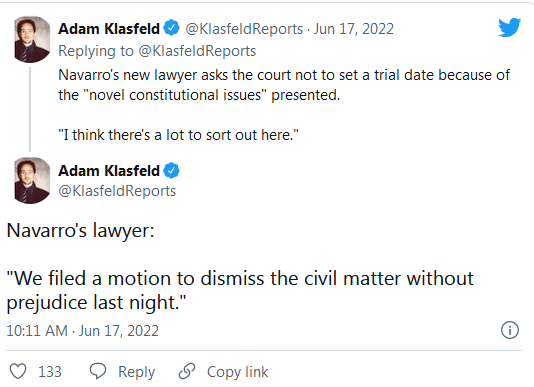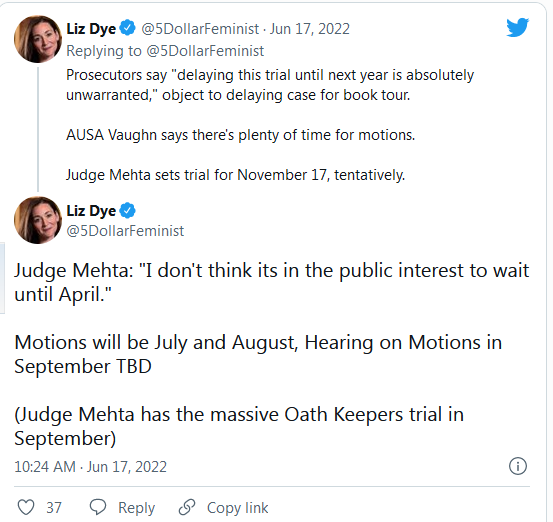 NEW: Navarro will go on trial in November for defying a Jan. 6 select committee subpoena. https://t.co/aXzXvevfNM

— Kyle Cheney (@kyledcheney) June 17, 2022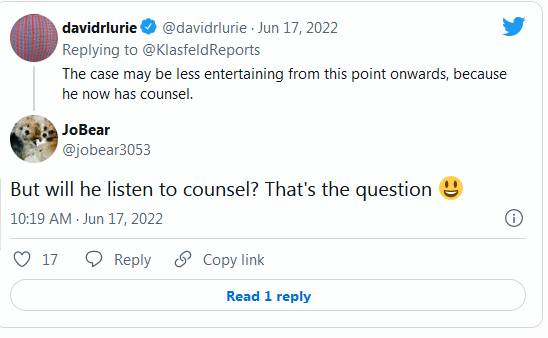 Previously: Leeroy Jenkins! –
peeeeeeeeeeeter navarro https://t.co/VNw1jm9trD pic.twitter.com/pN4QDybWH3

— kilgore trout, death to putiner (@KT_So_It_Goes) June 9, 2022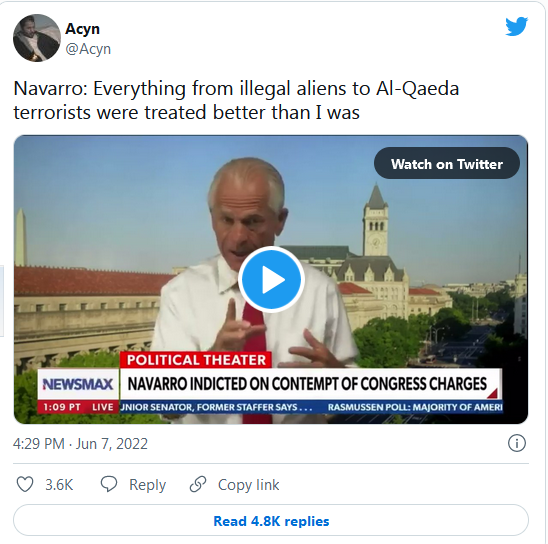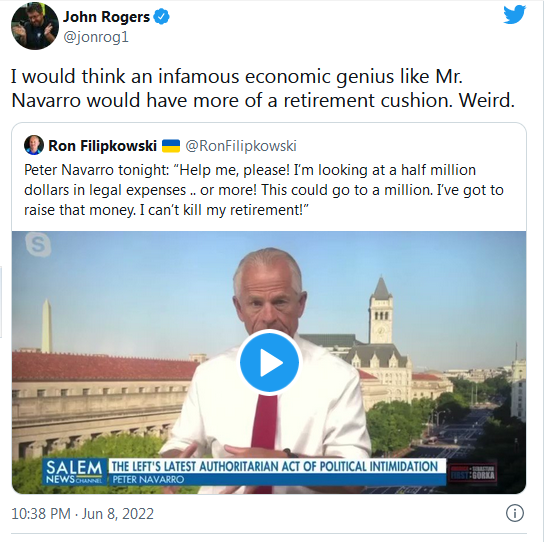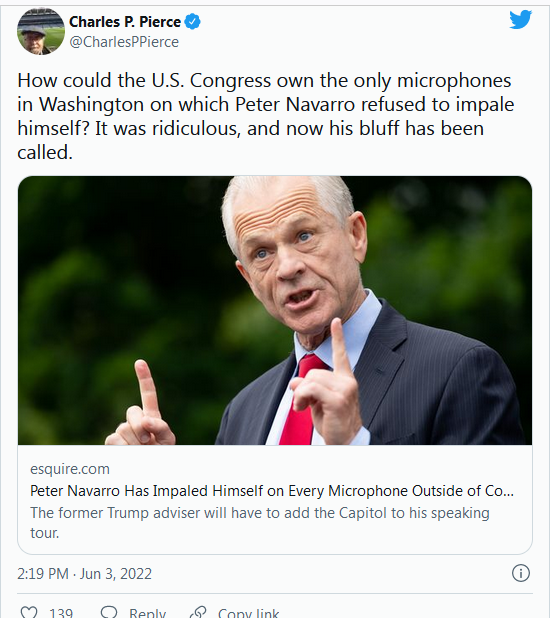 Haterz gonna gloat!
… Of all the denizens of the former administration*'s rogues' gallery, Navarro had a ludicrously high media profile. He was a bigger presence on the Fox platforms than either the Simpsons or the National Football League. He even popped up on MSNBC, once famously explaining a strategy called "the Green Bay sweep," by which the Republicans in Congress would delay certifying the 2020 election results long enough that friendly state legislatures would be pressured into sending Trump-pledged delegates to Washington. Navarro's contribution to the strategy was to never shut the hell up about it. This not only gave the January 6 committee—and ultimately, the Department of Justice—the original outline of the plot, it also severely undermined Navarro's already threadbare case for blowing off the Congress. How could the U.S. Congress own the only microphones in Washington on which Navarro refused to impale himself? It was ridiculous, and now his bluff has been called…

Of course, there are a number of very big fish still floundering around in the same kind of tiny barrels in which the DOJ popped Navarro. That includes former White House Chief of Staff Mark Meadows, along with former adviser and last surviving heir to House Harkonnen Steve Bannon. Navarro's indictment better not be the end, but only a beginning. After all, Navarro repeatedly violated Stringer Bell's rule. Worse, he bragged about it. Bad for business, man.