Now that vaccines have been approved for the youngest, and since there isn't a lot of coronavirus news for me to aggregate right now, this week I'm going to switch to just publishing these updates three times a week.
So my next update here will be on Wednesday morning, and the one after that on Friday… assuming (please Murphy!) there are no sudden upheavals that require more frequent publication.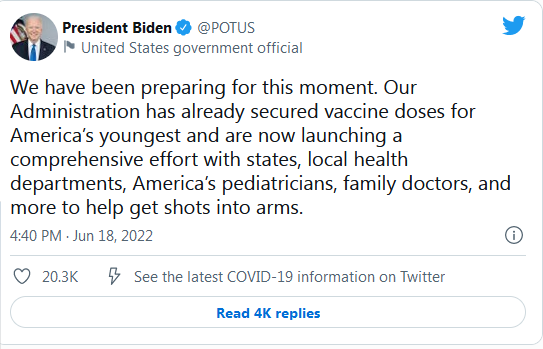 Here are a few takeaways from the approval of Covid shots for kids <5:
-Benefits outweigh risks
-Labels on Pfizer doses need changing to say can be given to children <5
-Still unclear if immunocompromised kids <5 should get 4 doses of Pfizer & 3 of Modernahttps://t.co/1ubq4EHdG3 pic.twitter.com/KEfpnAQqoZ

— delthia ricks (@DelthiaRicks) June 19, 2022


Take Dr. Gawande's word: This is worth reading in full —
"So far, Congress has not been interested in supporting global vaccinations. That is a huge mistake."

Great @newyorker interview with @AshishKJha46 on where we are now with COVID. https://t.co/nD4PcJ9HB8

— Atul Gawande (@GawandeUSAID) June 18, 2022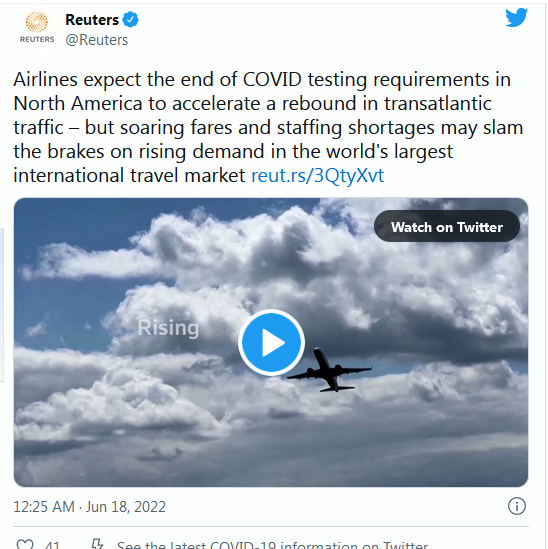 ======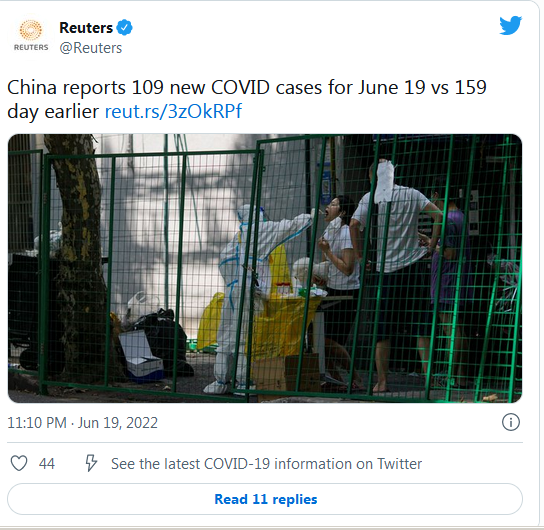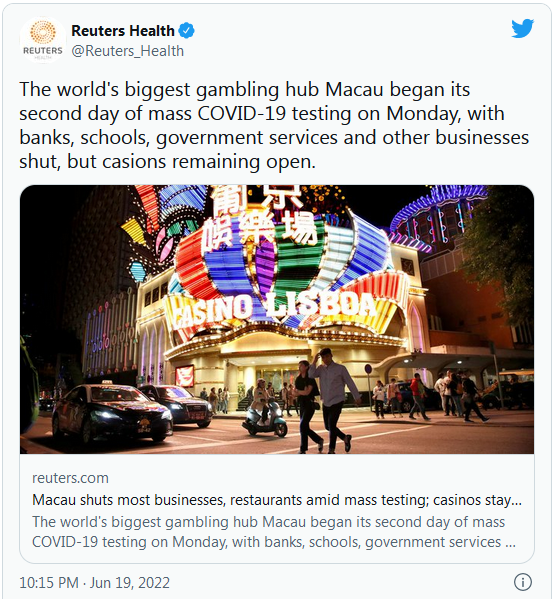 … The testing of Macau's roughly 600,000 residents is expected to end on Tuesday as the Chinese-ruled former Portuguese colony adheres to China's "zero COVID" policy aiming to eradicate all outbreaks at just about any cost.

Most residents are asked to stay home, restaurants will be shut for dine-in and border restrictions have been tightened, meaning casino revenue is likely to be close to zero for at least a week and likely the coming weeks, analysts said…

Macau's government relies on casinos for over 80% of its income, with most of the population employed directly or indirectly by the casino industry.

The latest outbreak came suddenly and has been spreading rapidly with the source still unknown, Macau's chief executive Ho Iat Seng said in a statement on the government's website…

Macau only has one public hospital and its services are already stretched on a daily basis. The territory's swift plan to test its entire population comes as it keeps open the border with mainland China, with many residents living and working in the neighbouring Chinese city Zhuhai.

China in contrast has not opened its borders to Hong Kong, with the financial hub largely isolated from the mainland and the international world…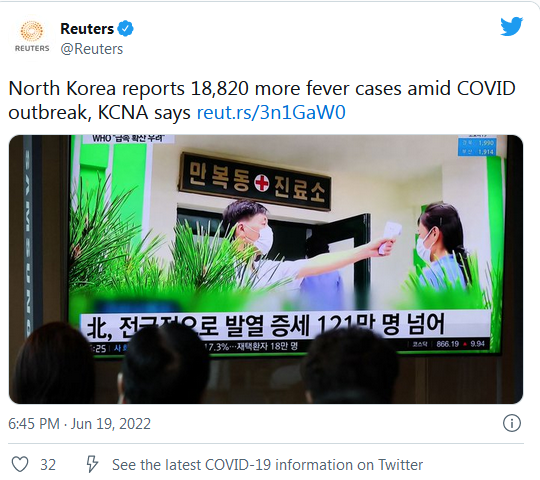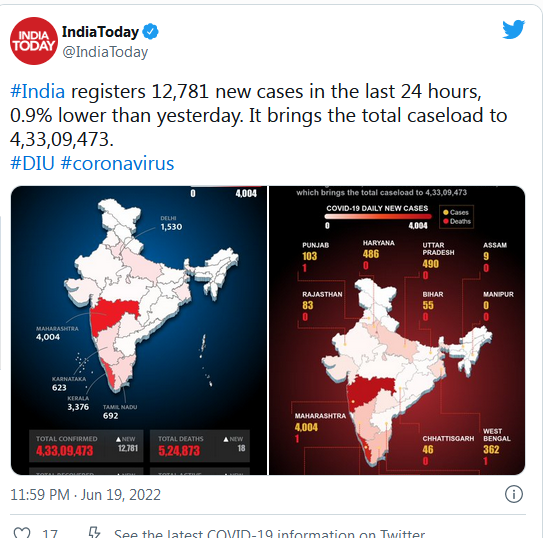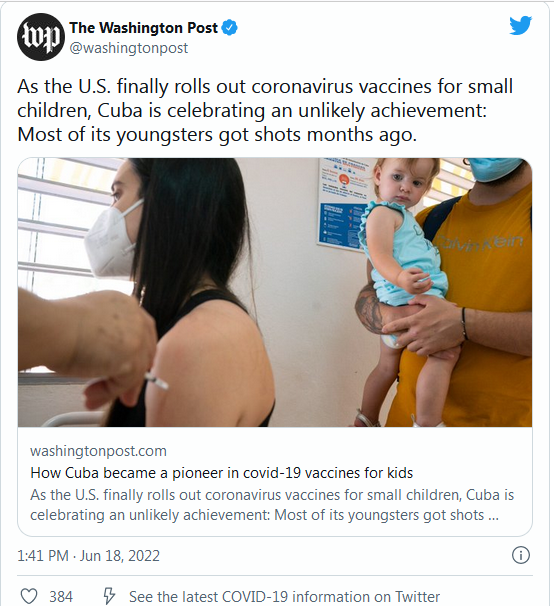 ======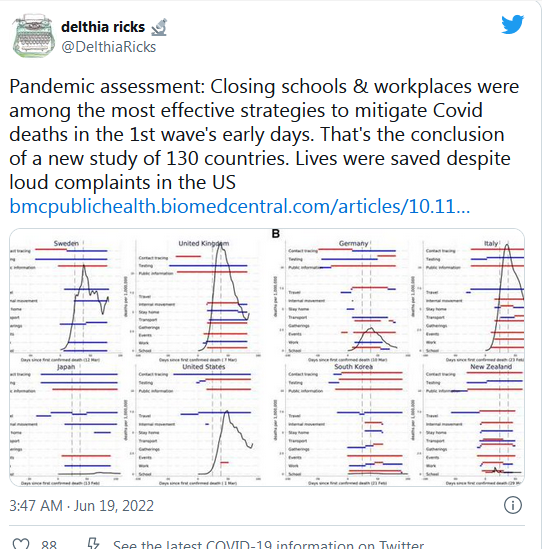 Another meaty article, worth reading & digesting in full:
"The vaccines we have are superb against death and severe disease, and only 45% percent of Americans that are eligible have gotten that booster," said Dr. Poland. "A newer vaccine is highly unlikely to change that." https://t.co/rEpg66wBal via @WSJ

— James Pethokoukis (@JimPethokoukis) June 18, 2022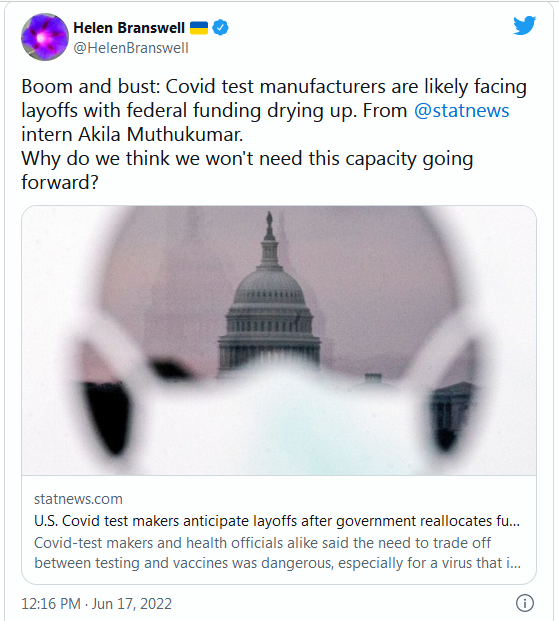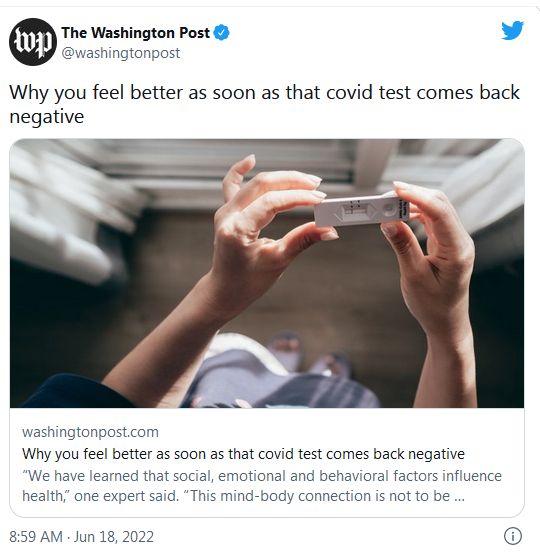 Sharing is caring!
Excited to hear that the CDC authorized COVID19 vaccines for our littlest group. My girls had COVID19 this past winter. But I'm still going to get them vaccinated. Here's why… https://t.co/r1ZBQJs3ac

— Katelyn Jetelina (@dr_kkjetelina) June 18, 2022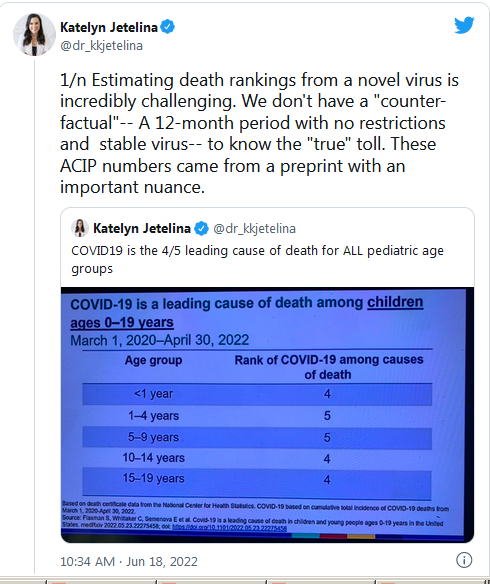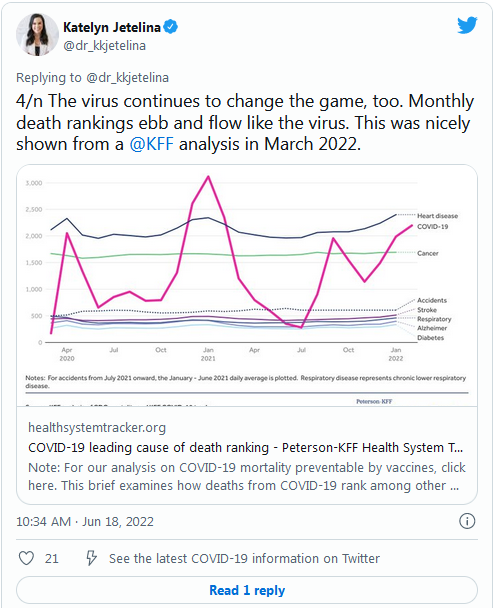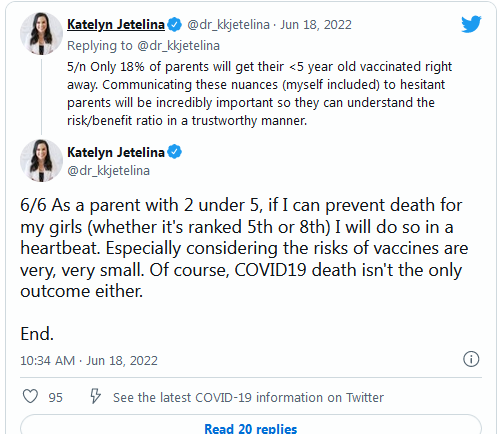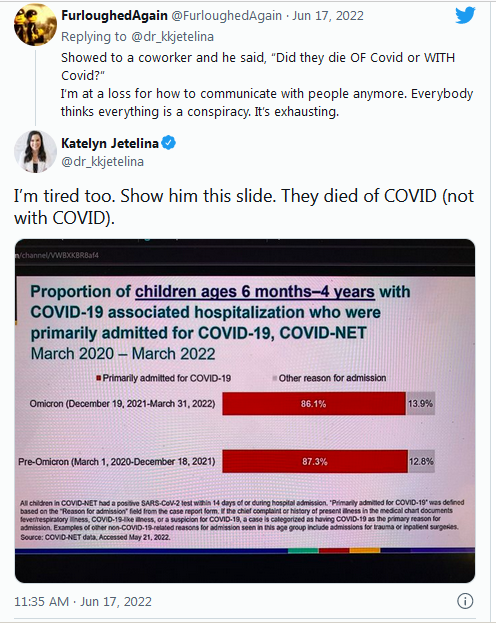 ======