HAPPENING NOW: Crush of people at Seattle Pride parade that's now passing through the downtown core. Some of loudest cheers so far have been for Magnolia Boy Scouts and abortion rights marchers. Thousands of people out and enjoying day. #Pride #SeattlePride #LGBTQ #RoeVsWade pic.twitter.com/yTjNAH96wQ

— Jonathan Choe Journalist (@choeshow) June 26, 2022
'Boy Scouts' was trending on Twitter, so I clicked. Of course there's a predictable clamor from the revanchists, but these tweets were all near the top.
Never forget: It really hasn't been that long (mid-1980s, in my personal experience) since many decent, honest 'average' Americans could believe they'd never even met a gay person, much less someone in their immediate circle of friends & relatives…

It was so much fun to celebrate and support the LGBTQ+ community at the Houston pride parade yesterday with @MomsDemand. Sadly, LGBTQ+ face higher risk of becoming victims of gun violence.

Join us next time! Text ACT to 644-33 and help keep our communities safe. pic.twitter.com/FBXG9LYdg7

— Karie (@karie_houtx) June 26, 2022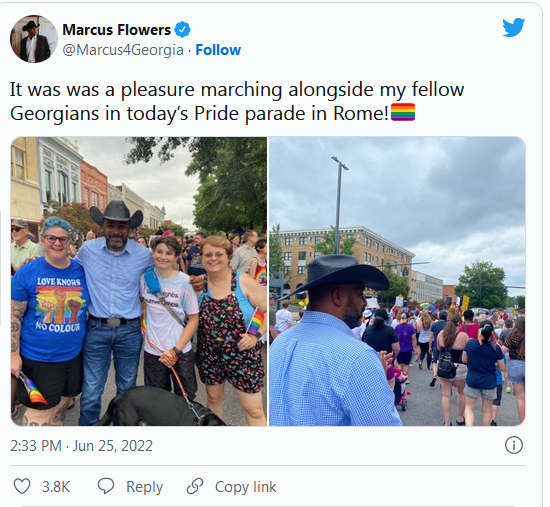 San Antonio's Pride parade was a joyous celebration of our city's LGBTQ+ community and a testament to the progress our country has made.

The work to protect LGBTQ+ rights continues — and we will not allow extremists to turn back the clock on freedom. #PrideMonth pic.twitter.com/fsvxqhqPQW

— Joaquin Castro (@JoaquinCastrotx) June 26, 2022