I was doing my weekly trimming of the willow tree, which I do so that I can still have a little bit of the back yard and for the health of the tree, when I found something that tickled me.  I have to get all up in the tree's kilt to properly maintain it, which requires me cutting all the branches to about 6 feet tall, then getting up underneath and cutting out all the dead stuff, when i looked up and what did I spyy with my little eye: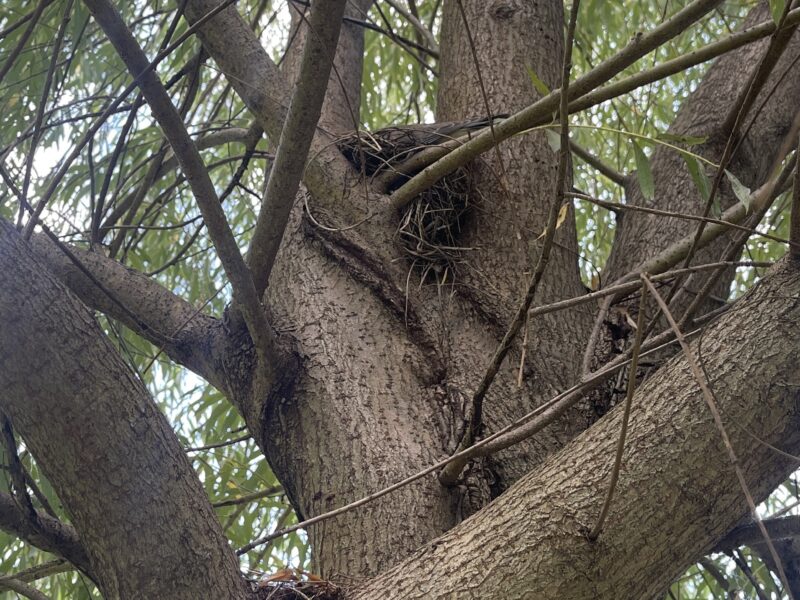 I went around to the other side for a better picture: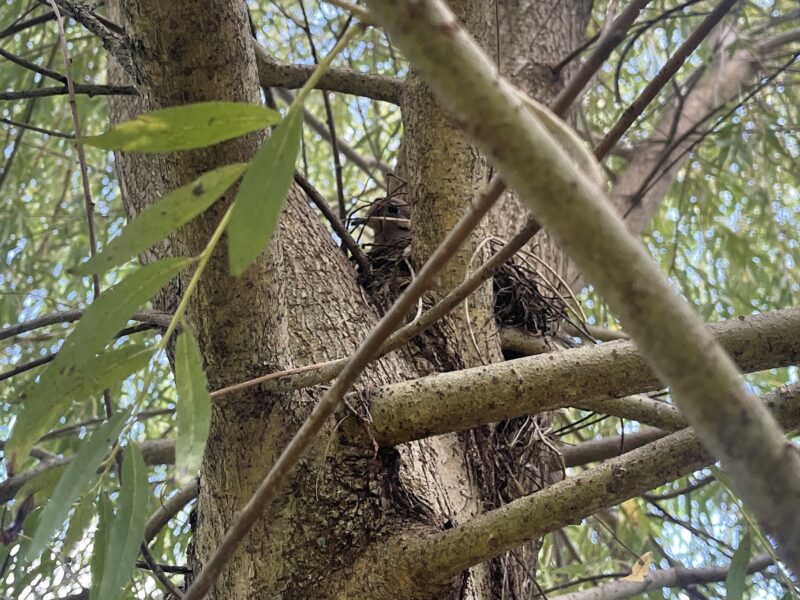 He or she kept a very watchful eye on me, and I left as soon as I got the picture so as to not distress them.  That explains why I kept hearing the calls and it felt like they were right on top of me when I sat on the deck.  They were!
I should also add that the willow tree brings me joy every time I look at it.  It's such a splendid tree.