Yesterday was a good day because the crack in the wall that had been opened up by the Jan 6 committee got a whole lot bigger, in my opinion.
Today is a good day, too.  More on that later.
I hope I am not jinxing anything by saying this is a good day, because my little Henry goes in for allergy testing in a few minutes – they will sedate him and do 72 (!) tiny little injections to see what he is most allergic to.  He was scheduled for this two weeks ago on a day with a heat index of 112, so I cancelled that morning because that was not a day to stress the body of any living thing, particular a little one.
That is all.
ETA: TaMara here, Watergirl just sent me a photo of Henry to add to the post, LOL. They're heading in the vet's now.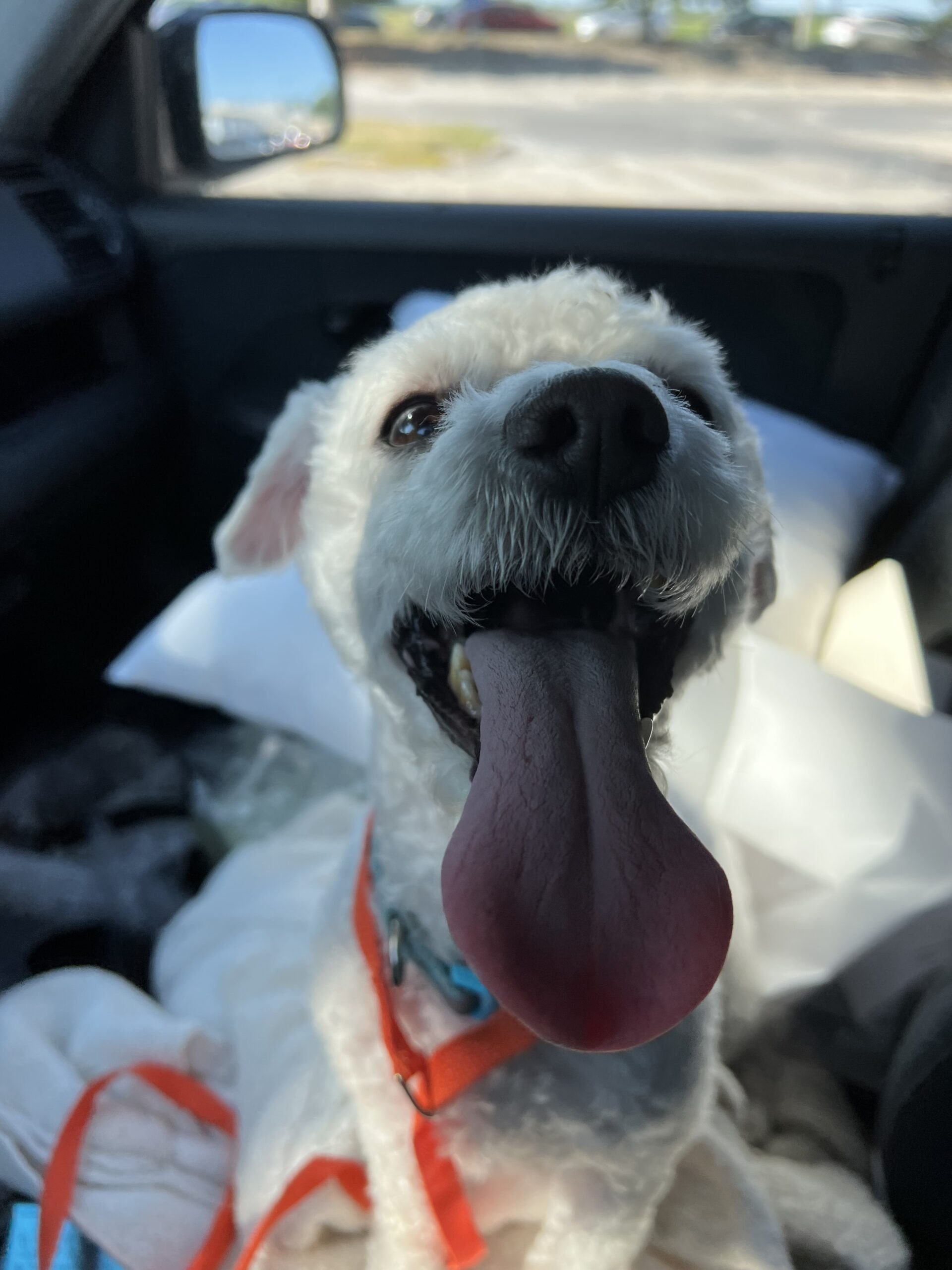 That tongue