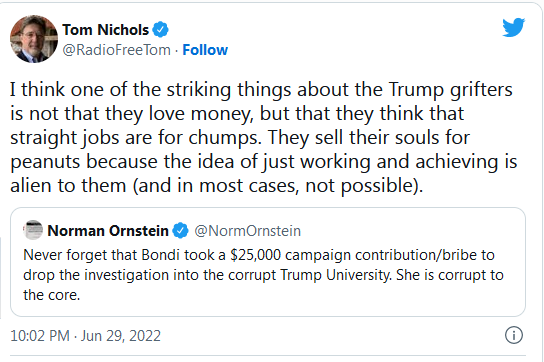 My old man would say, of some particularly sweaty and unsuccessful hustler, That guy would spend a dollar to steal a dime. Trumpworld is full of such people, because like calls to like.
Here there are many damning facts…
And now for a dose of old time wisdom https://t.co/0Na9JiUORt pic.twitter.com/B5CWsH4Pjt

— Keen Observer (@Hammbear) June 30, 2022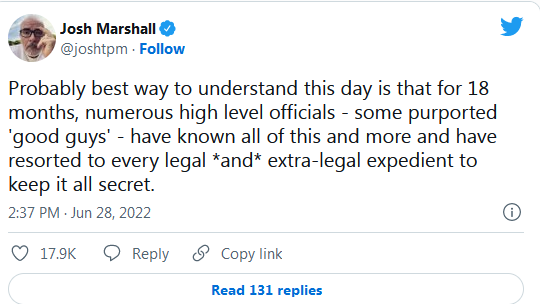 Mark Meadows, of course: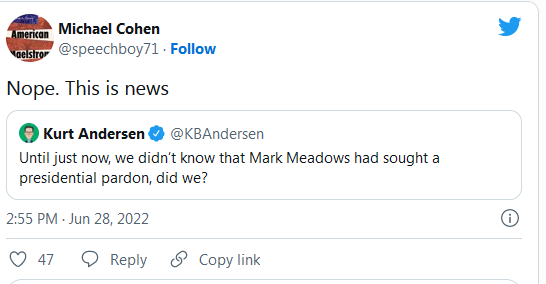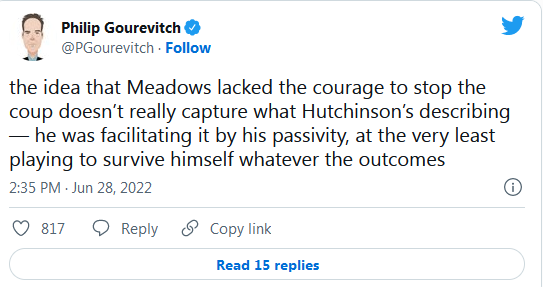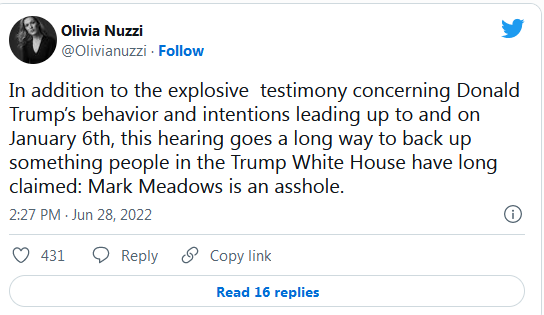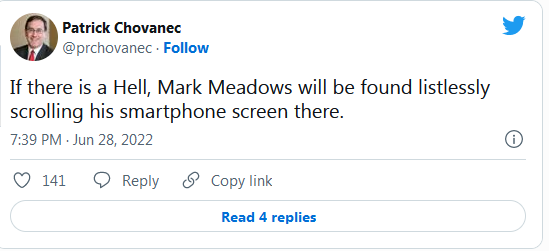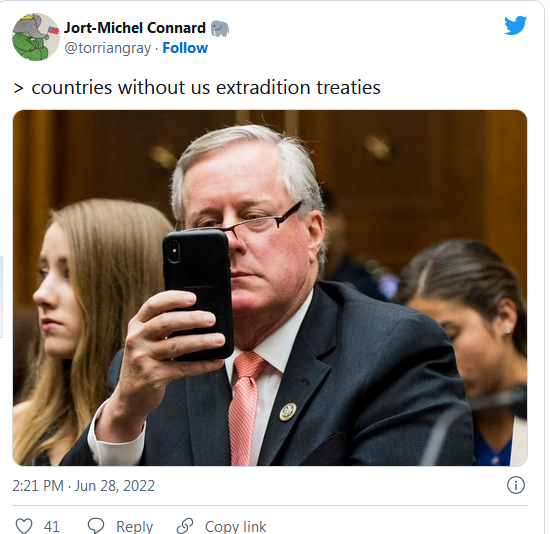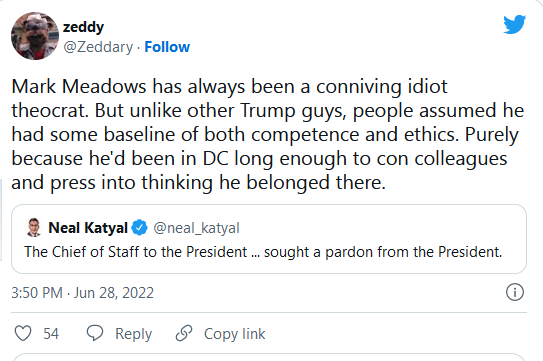 Behold Mark Meadows, doomscroller in chief, feckless, indifferent, or both. https://t.co/qjTXhvmX82

— Charles P. Pierce (@CharlesPPierce) June 28, 2022
Bill 'Ever Lower' Barr, who never gets the (dis)credit he deserves:
A lot of people seem surprised about the overt witness tampering.

That same stuff went on w/Russia.

After Roger Stone was convicted for using militias like the Proud Boy to threaten Randy Credico, Billy Barr dismissed that witness tampering as "a technicality." https://t.co/7Ga4qVPtjk

— emptywheel (@emptywheel) June 28, 2022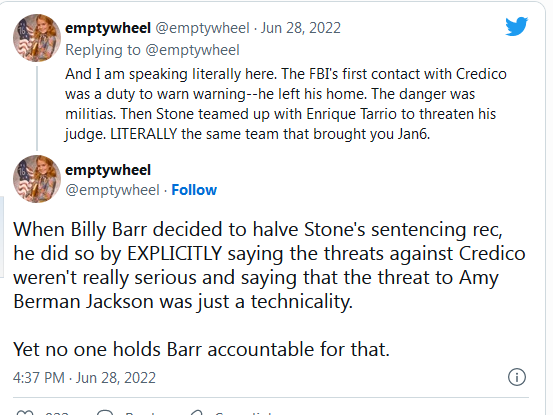 (And, of course, Barr's running buddy Roger Stone — but that monster deserves a post to himself.)
Less probable, but still interesting: Mick 'Weathervane' Mulvaney —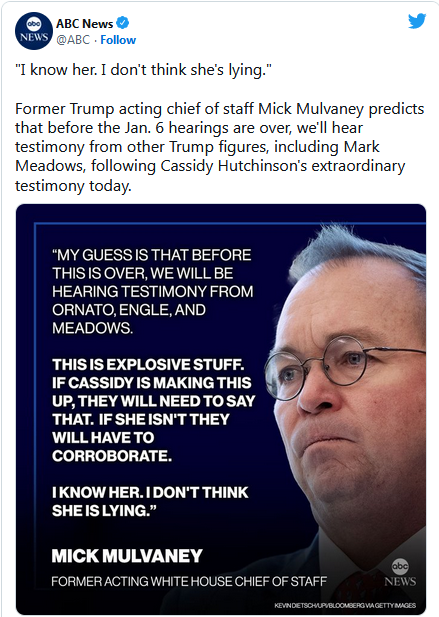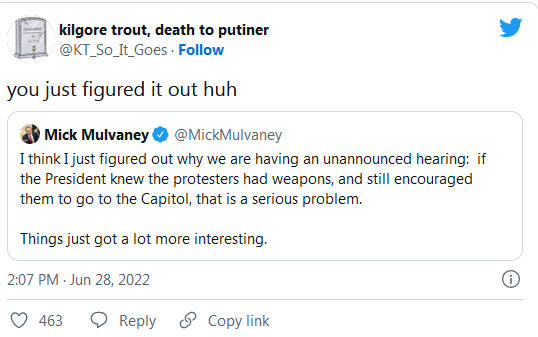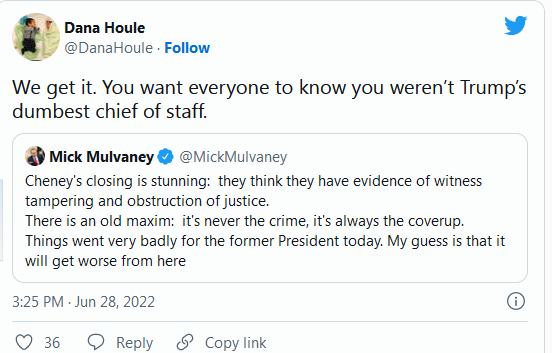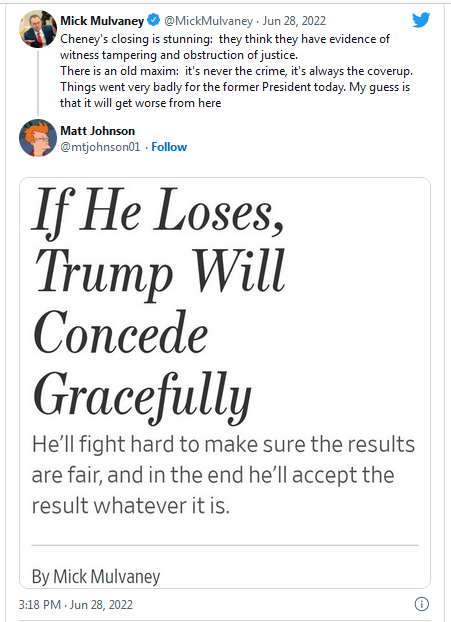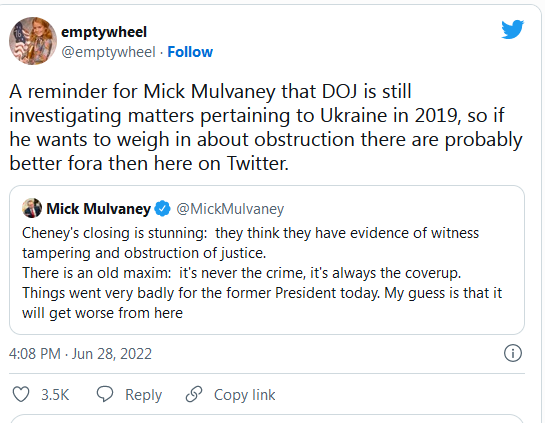 Very low probability, but who knows how bad the news will get?
June 27, 2022.

Maybe Mo Brooks can tell us about this which we have already known about for 17 months. pic.twitter.com/tfo4wBJ8PS

— Don Winslow (@donwinslow) June 27, 2022