I put this together 10 days ago when we got home from the vet but posts were coming fast and furious on Balloon Juice, so I waited, and then I took a break because, damn, for the better part of a week it was so bleak reading Balloon Juice that i just walked away.
Anyway, hopefully better late than never is still a thing!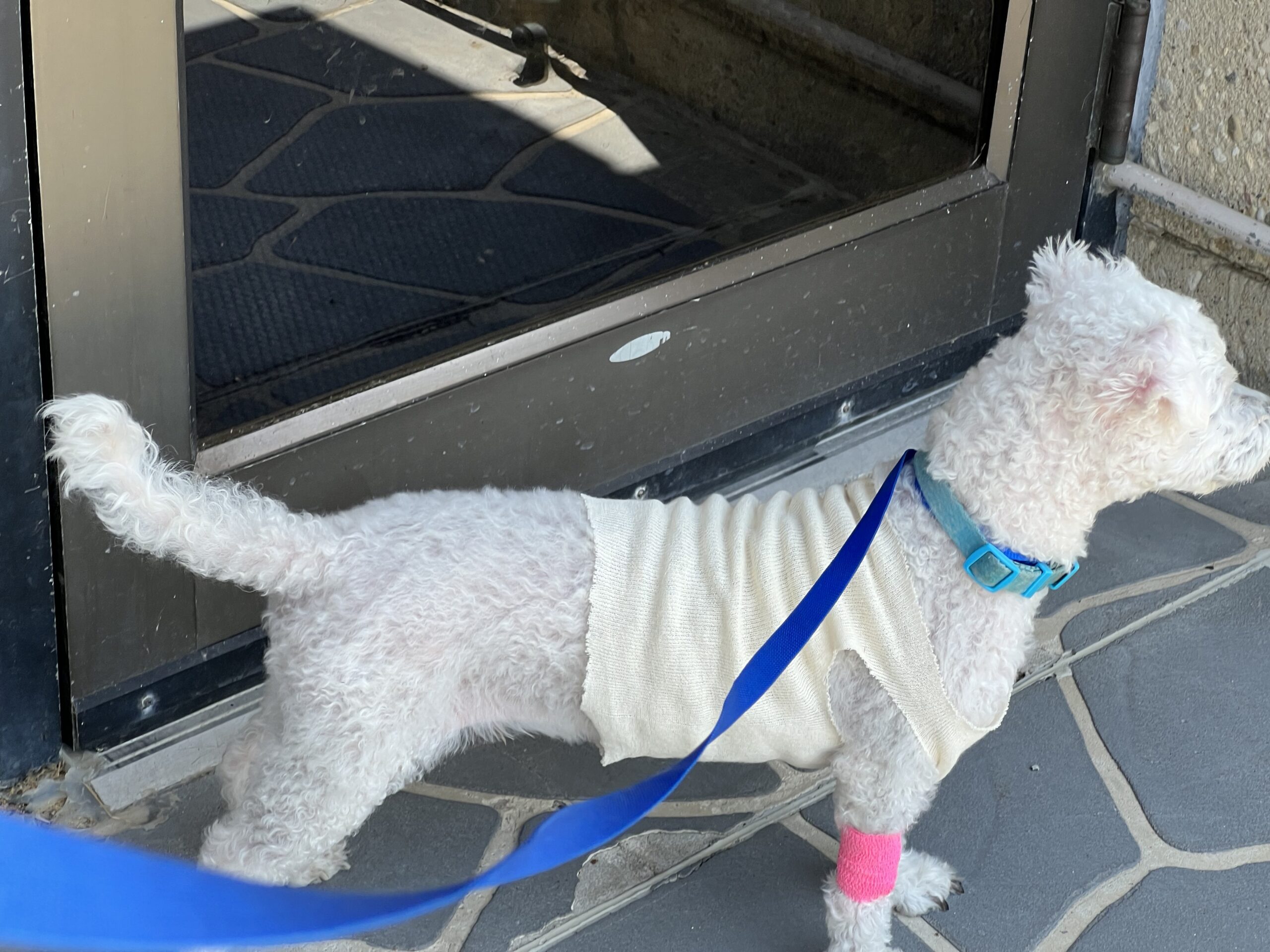 Here's Henry at the Vet School in his old-man tshirt!
They said "he jumped right up" as soon as they gave him the meds to counteract the sedative.  Of course he did!
His little pink bandage is gone and he gobbled up his food just now like it was the first time he had eaten in forever.  In his defense, forever was since 9 pm last night, which is a long time!
Skip this part if you don't care about all the Henry allergy details.
The primary thing he is allergic to is one particular kind of yeast that apparently all dogs have on their skin, but in his case, he makes the yeast and he's allergic to it!  Not exactly auto-immune, but kind of in the neighborhood.   So he's on a second drug every day for 30 days, then they test his liver to make sure his liver isn't mad about the drug, then we go to that drug every Saturday and Sunday, then 5 days off.  Then we see if that schedule is enough to control it, then if not we go to one week on and one week off.

We'll be taking him off the special food at some point to see what that does, but we only want to change on thing at a time, so this is a LONG process.  It's already been about 4 or 5 months, and it's a long road ahead.  But apparently this yeast is responsive to the allergy shots after about 8 months or so, so we might do that at some point once we have quit changing everything one thing at a time.
I feel bad for all the jackals who have had allergy issues.  Yikes, some of the stories.  Kalakal, we are glad you are still with us!
Bonus photo of my gerbera daisies today.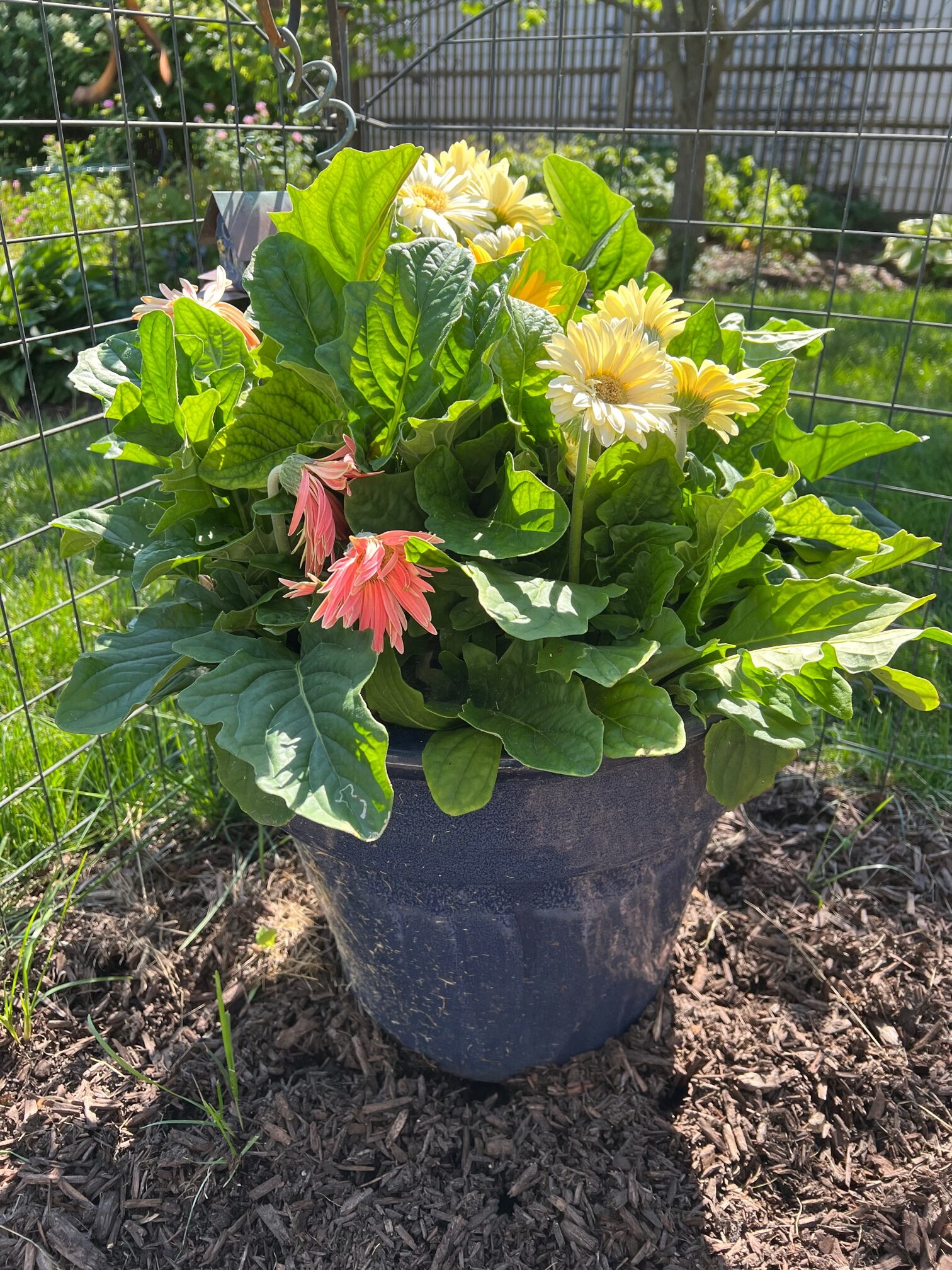 I look through the camera lens and all I see is the dog or the cat or the pretty flowers.  Only after I have taken the photo do i see the weed and the dusty pot!   oh well.
Totally open thread.