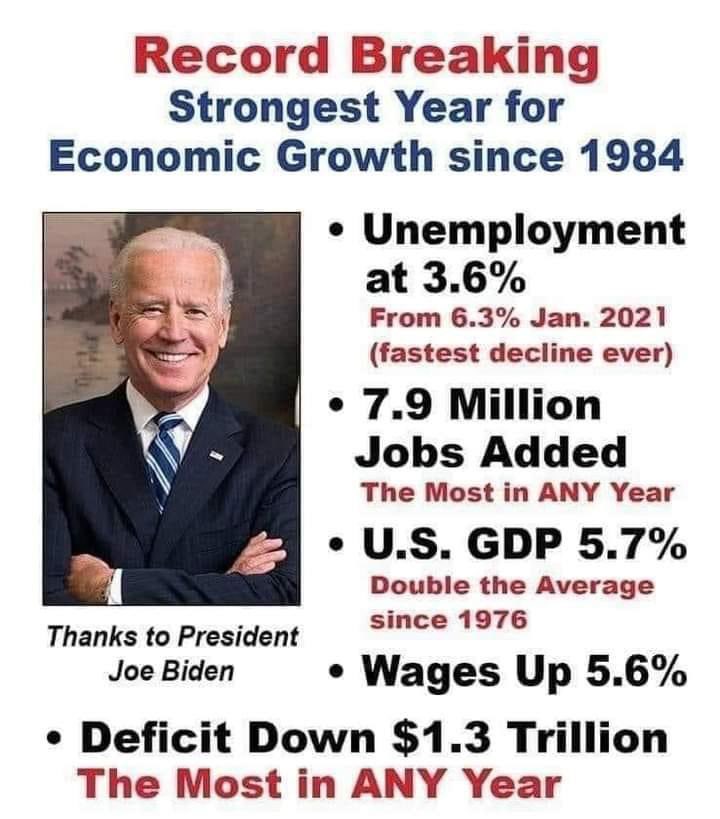 I was listening to Matthew Dowd on Deadline White House and he was talking about how to keep the House and Senate, that it should be about choice and rights, not Biden's record. See below:
"Democrats can keep the House and keep or expand the Senate if they… allow voters to dislike Biden but give them an argument about why it's so dangerous if Republicans take over power" – @matthewjdowd w/ @NicolleDWallace pic.twitter.com/YWFLnoMXSz

— Deadline White House (@DeadlineWH) July 7, 2022
I don't think that's a bad strategy, but it also won't hurt to counter the MSM's narrative of Biden in crisis. Fuck 'em. Time to tout his successes. We can chew gum and walk at the same time.
This is an open thread. I'm out to walk the dogs before the triple-digit heat hits.  If you need me later I'll be sipping seltzer and watching old movies in front of a big fan.