In case you're new to Medium Cool, BGinCHI is here once a week to offer a thread on culture, mainly film & books, with some TV thrown in.  We're here at 7 pm on Sunday nights.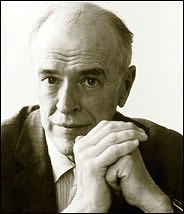 As this Medium Cool is a few days after my birthday, it has me thinking of age (and, OK, mortality).
I'm reminded of William Maxwell, the great editor and novelist, who lived to be 91 (see this little essay of his: https://www.nytimes.com/1997/03/09/magazine/nearing-90.html), and who spoke so eloquently about aging and memory. He claimed that at his advanced age, he felt memories to be more real than reality.
Let's talk about aging in literature and film/TV.