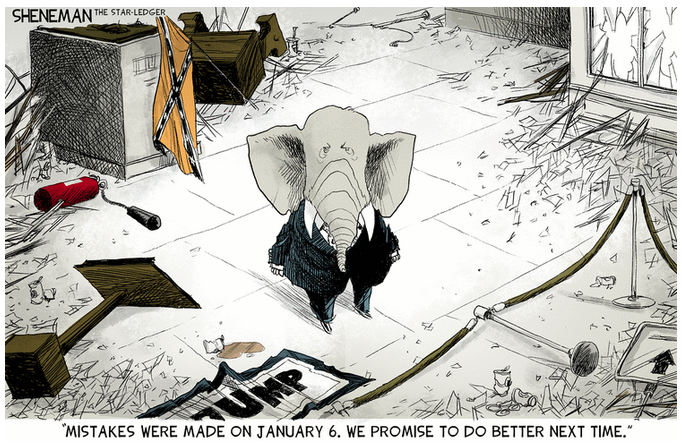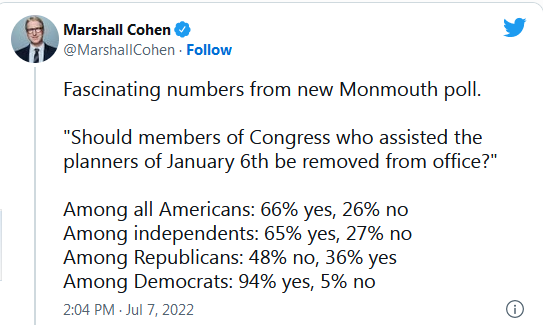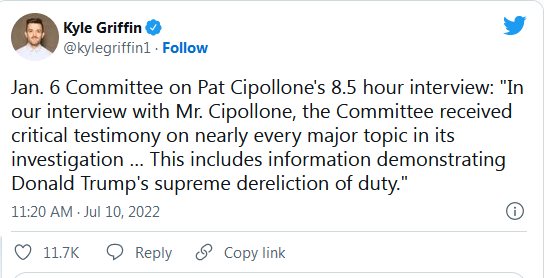 The Proud Boys and Oath Keepers extremist groups are expected to be a focus of an upcoming hearing of the U.S. House committee probing the Jan. 6 insurrection. The leaders of both groups are behind bars as they await trial in the Capitol attack. https://t.co/yYrbDFe0Ql

— The Associated Press (@AP) July 11, 2022
Please add links in the comments for anything I've missed!

Over time, Cassidy Hutchinson realized her Trump-affiliated attorney Stefan Passantino "was there to insulate the big guy"–my story on her: https://t.co/7G76qelVAw

— Robert Draper (@DraperRobert) July 10, 2022
Sunday night massacre!
DOJ coming in hot with a filing after midnight saying the FBI interviewed a Trump lawyer and determined Bannon's counsel lied to the J6 Committee. https://t.co/VCeiR6HuPB pic.twitter.com/RlFOFUgV88

— southpaw (@nycsouthpaw) July 11, 2022
Bannon just wants to churn more chaos, and (secondarily) to push back his own trial(s). Fortunately, nothing we've seen of the Jan6 Committee indicates that they're ready to give him the spotlight he's seeking. Straight from the foremost Mar-A-Largo stenographer: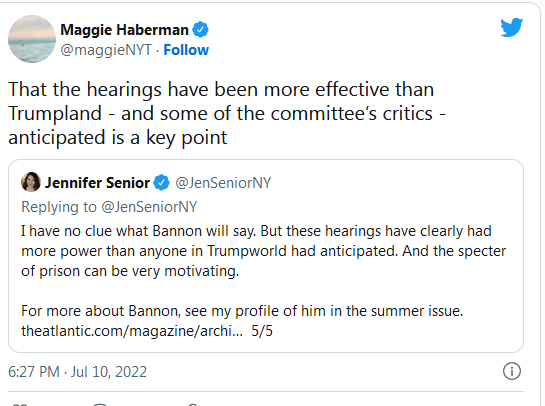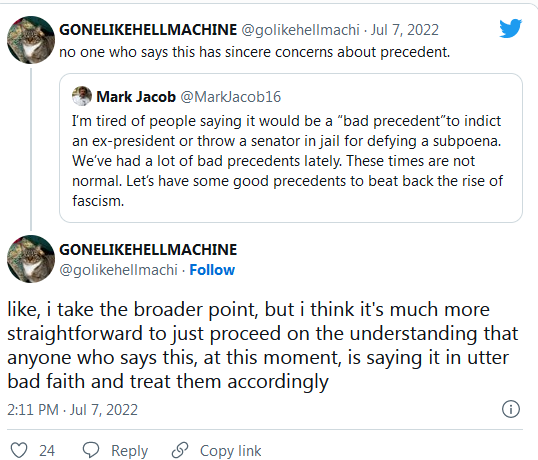 Crossing my fingers for a (metaphorical) recap…
WATCH: Fourth of July fireworks display stuns crowds in Washington D.C. pic.twitter.com/YkdaZwrgTJ

— Reuters (@Reuters) July 10, 2022