Reader JaySinWA wrote in to note that the Uvalde officer who had a phone with a Punisher background was the "husband of teacher Eva Mireles, who contacted him on his phone from her classroom while he was on-scene to say that she'd been shot and was dying" according to Texas State Representative Joe Moody (D-El Paso):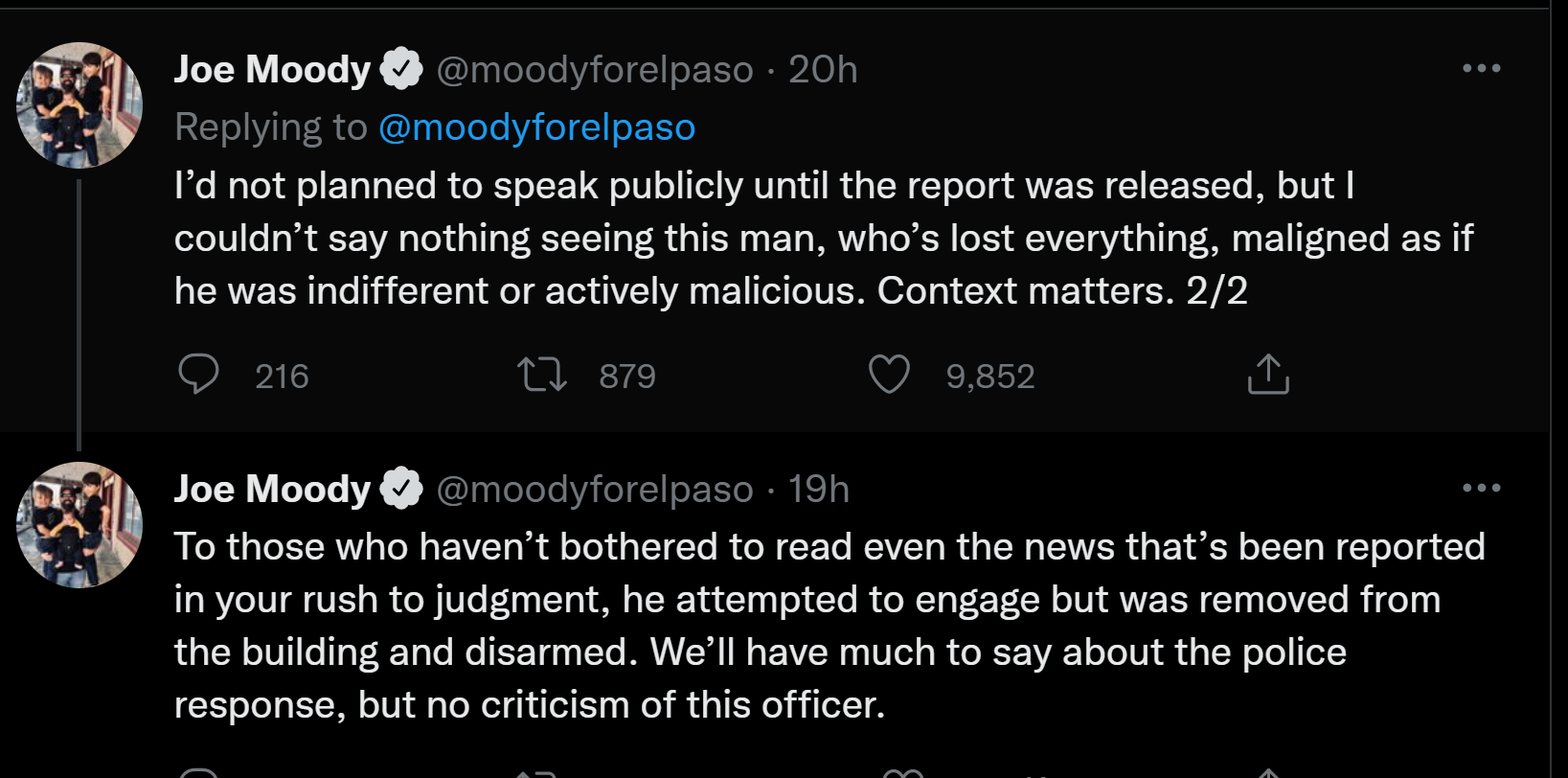 Moody is part of a three-person panel investigating the Uvalde massacre. More on the testimony they heard:
In June, Texas Department of Public Safety Director Steven McCraw told a state committee that Ruben Ruiz, Mireles' husband, attempted to save her but was escorted off the campus.

"We've got an officer, Officer Ruiz, whose wife called him and said she had been shot and she was dying," McCraw said. "And what happened to him, is he tried to move forward into the hallway. He was detained, and they took his gun away from him and escorted him off the scene."
So thanks to Jay for setting us straight on Officer Ruiz, who tried to do the right thing but was stopped by the cowards surrounding him.
Edited to add: For factual corrections like these, please do what Jay did – send an email and include a link to a reputable source. [email protected] is my email for the site. Thanks!