I'm going to a family reunion event soon that will be crawling with Trump- and DeSantis-loving relatives. (You can choose your friends, but you can't choose your family.) I know from experience that after having a few drinks to screw up their courage, some wingnut family members will attempt to engage left-leaning kin on politics. I'll be ready for them. Freedom will be my theme.
I want women and girls and everyone else to have the freedom to make their own reproductive choices, and I believe people who've been sexually assaulted should be free to put their lives back together without bossy-ass politicians like DeSantis and/or the religious zealots on the Supreme Court telling us what we can and cannot do. Don't believe in abortion? Fine — don't have one.
If an LGBTQ kid confides in a trusted teacher at a school in a small Florida town, I want that teacher to have the freedom to let the kid know they're loved and valued for who they are and that the school will have their back if other kids try to bully them. People have the freedom to be homophobic bigots, but they should not have the right to impose their bullshit on the rest of us because that infringes on OUR freedom.
People should be free to visit their local library and read books without politically motivated kooks banning titles that offend their narrow-minded sensibilities, without fascist thugs harassing and intimidating library staff and without libraries closing because a few cranks ran the staff out of town.
I want the freedom to go to a Fourth of July parade, grocery store, school, movie theater, music festival, etc., without the worry that an unstable man with an AR-15 and satchel full of high-capacity magazines will start shooting people to pieces.
I'm not sure how Republicans managed to make "freedom" a core component of their brand. They've been sticking their officious noses in everyone's business, exalting the "rights" of a small minority of gun fetishists in a way that holds the rest of us hostage, and trying to make people who are not their co-religionists follow their religious strictures since I was a small child.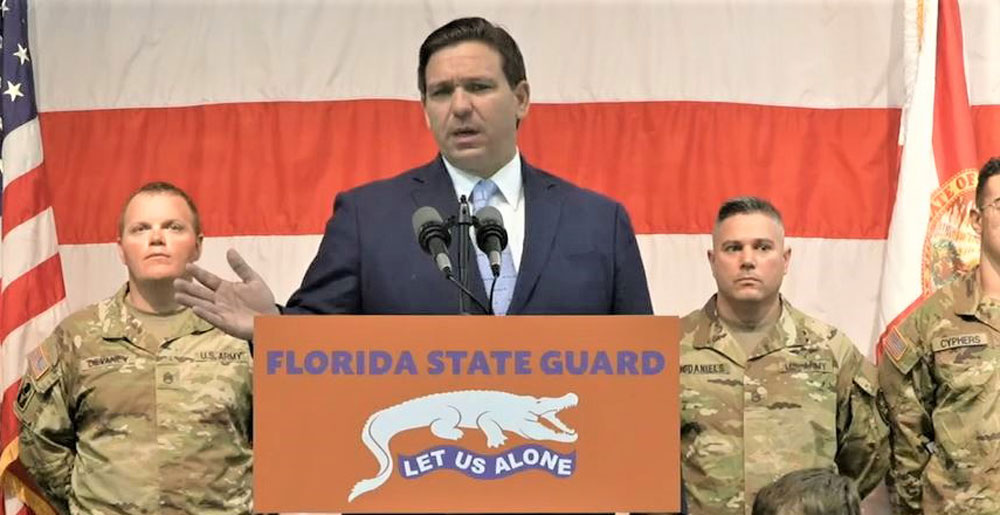 "LET US ALONE" indeed, you sanctimonious prick! That's why I'll continue voting for Democrats — for freedom. The end.
Open thread.