Brian's state has, all kidding aside, a lot of volcanos. https://t.co/B1weGTRyJ7

— Discorso Inferno (@ilpomodoro2) July 14, 2022


SNARK ALERT:
which freshman member of congress should gun steve bannon down in cold blood. i'm thinking somebody from a safe dem seat. maybe a massachusetts +35 district. https://t.co/hDDZQI3Xlg

— World Famous Art Thief (@CalmSporting) July 13, 2022
Source credibility/pundit accountability pic.twitter.com/qQgKX5FW5F

— Dana Houle (@DanaHoule) July 15, 2022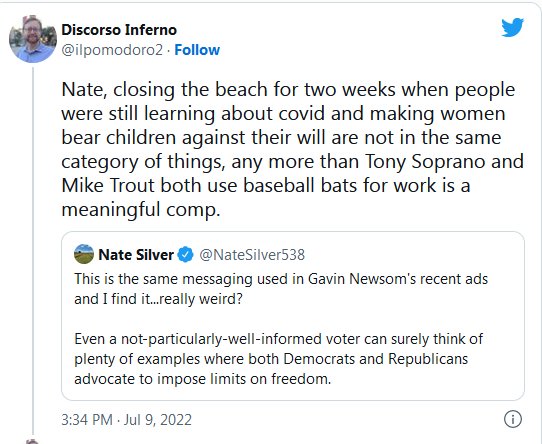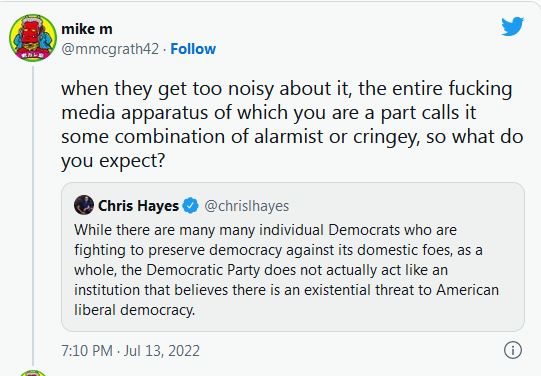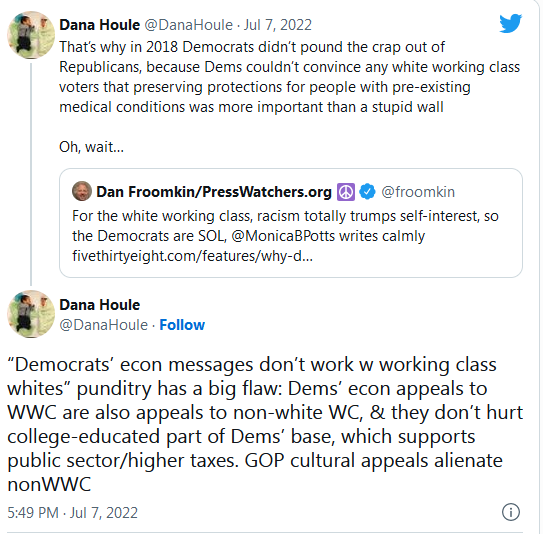 "RootsAction.org" comes up with *worst* idea in a week full of very bad ideas…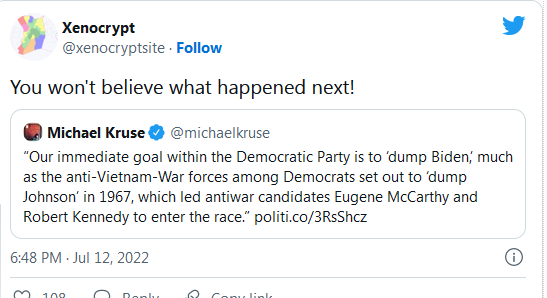 Possible rotating tag line?