We are raffling off the second Ukraine Quilt: Cats & Sunflowers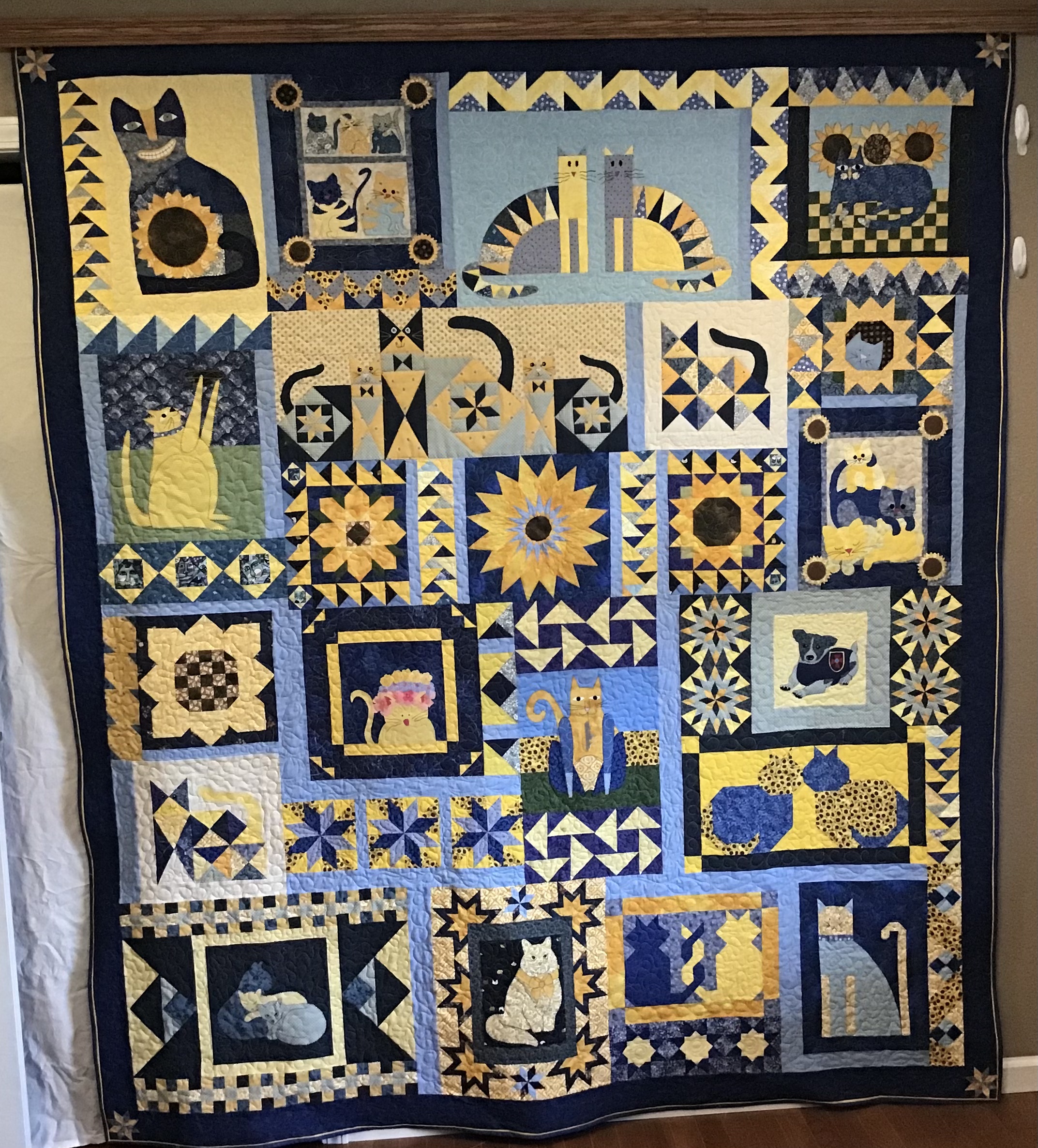 Raffle tickets are $50 each.
Raffle Details
The quilt is 72″ x 84″.
Raffle tickets can be purchased through donations through the Balloon Juice for Ukraine thermometer.  You can decide whether to donate to just one of our 5 organizations or whether they want to split that amount between the Balloon Juice for Ukraine organizations in whatever way suits them.
Each raffle "ticket" costs $50.  If you donate $50, you get one ticket.  If you donate $500, you get 10 tickets.  Pretty sure everyone can do the math in between.  Then we'll pick the "winning" ticket in some anonymous fashion, yet to be determined.  As with any raffle, the more tickets you buy, the better your chances, but even someone who buys just one ticket can win!
Tell us in the comments if you are buying a raffle ticket – or a few! – and then forward your ActBlue confirmation email to me (WaterGirl) so I can track the "raffle tickets". Be sure to include your nym in the email message. 
⭐️⭐️⭐️
But wait, there's more!  (AFTER the raffle is over next week)
Quiltingfool can make any blocks you guys are interested in – if you see any blocks you like in the Cats & Sunflowers quilt, chime in with a comment.
If you want some individual piece from the Cats & Sunflowers quilt, you can" buy" those with a donation through the Ukraine thermometer.  A piece like Patron or the cat with the flower headress can be purchased with a donation of, say $25-$100, whatever works with your budget.
If you want something more complicated, say with more than one cat, that would be double the cost, say $50-$200, again, whatever works with your budget.
Here are a couple of blocks you might be interested in.  But we're not "taking orders" yet, but start thinking about it now.