Auction Time
Auction Starts:  NOON on Sunday (Eastern time)
Auction Ends:  7 p.m. on Sunday (Eastern time)
Two ways to Bid
Put your bids in the comments, as we did for the MomSense Ukraine auction.
Send email to WaterGirl with your max bid amount, and I can bid in the comments for you.  email to watergirl at balloon-juice.com
Quilt Details
Quilt name is Stars & Sunflowers!
Quilt measures 74″ x 93″.
It's washable in COLD water, dry on LOW or hang outside.
QuiltingFool does the quilting herself.
The Announcement Thread
You got to see some of this beautiful quilt in last night's announcement thread.
Two Ukraine Quilts from Quiltingfool on Sunday – One Auction / One Raffle
Let's hear from the quilter herself!
Making quilts is my passion. Making quilts gives me purpose: I get to be creative, I get to be challenged, I get to be joyful.

Every day I read the reporting on the war in Ukraine, here on Balloon Juice and on other internet sites. From the first day this of this atrocity, I could only think about Ukrainians and how their lives changed in an instant. I am angry that this still happens – that we, the human race, haven't evolved away from constant war and the terrible price it demands. I feel so helpless. I don't know how to give Ukrainians, well, to all people in the world, the freedom from want and fear.

I knew I wanted to make make more than one donation quilt for Ukraine, so here are the two latest quilts – one for auction and the other for the raffle.

I thank you all, and blessings be upon you all!

Quiltingfool
Stars & Sunflowers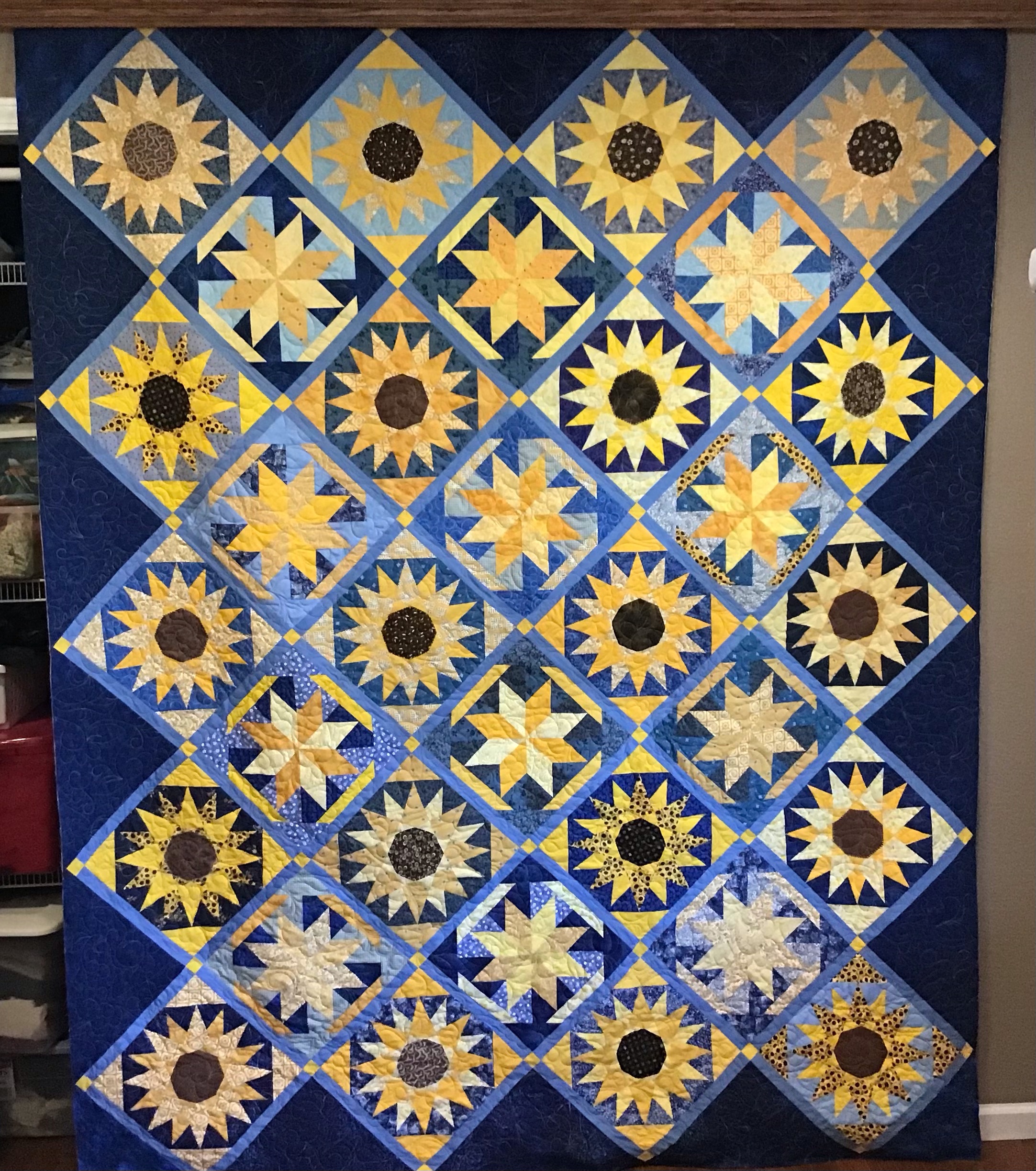 Quilt backing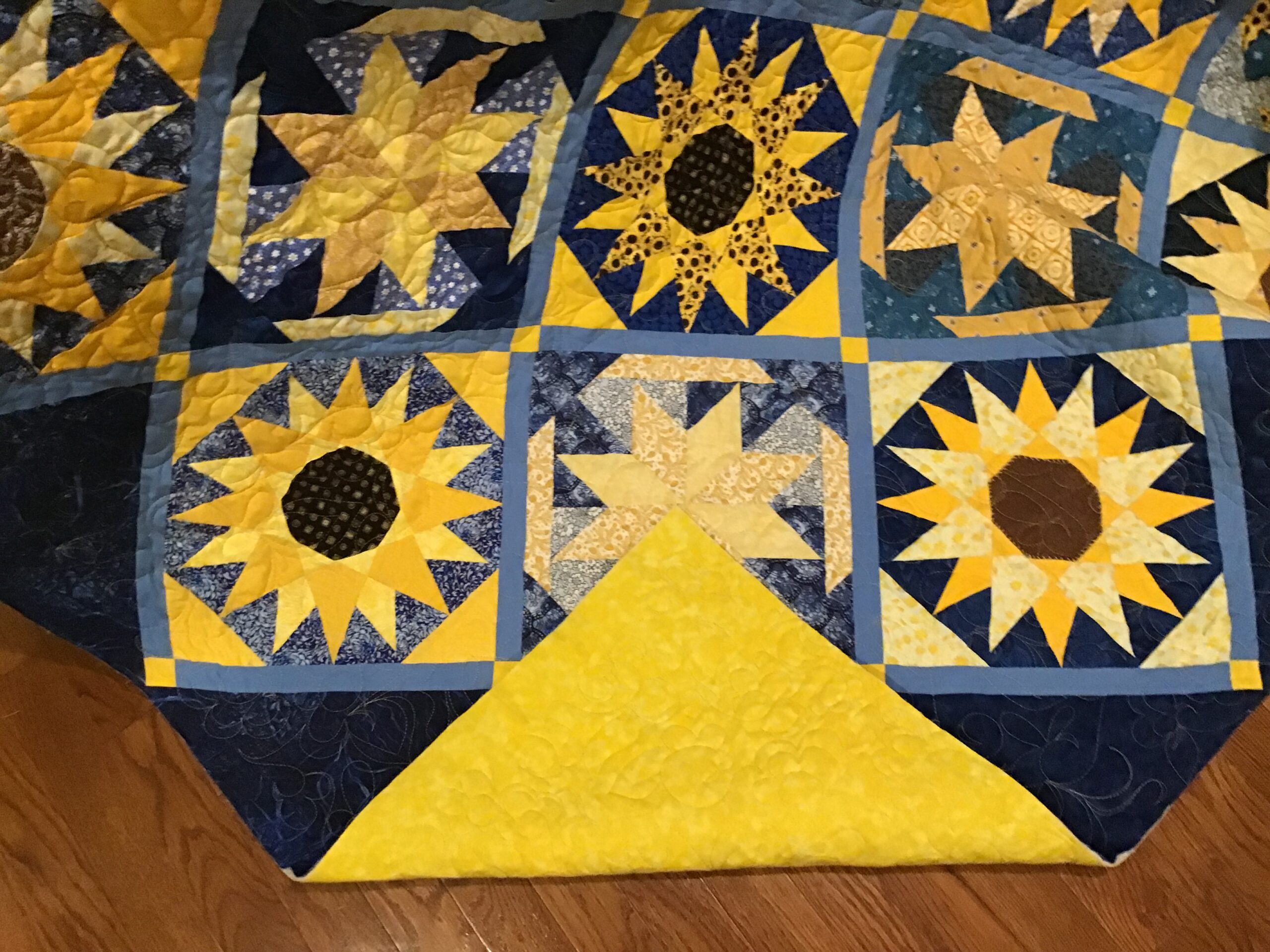 "Slava Ukraini" and "Glory to Ukraine" are both stitched on the front.
⭐️⭐️⭐️
Let the auction begin!
Minimum opening bid is set at $450.
And the winner is… the people of Ukraine.  (That's all we know so far!)