On the Road is a weekday feature spotlighting reader photo submissions.
From the exotic to the familiar, whether you're traveling or in your own backyard, we would love to see the world through your eyes.
JanieM
Food, Photography, and Friendship — Not Necessarily in that Order
When I told my friends I meant to travel across the country to visit someone I had never met, or even talked to on the phone, a couple of them rolled their eyes and questioned my judgment. My answer was simple: if it doesn't work out, I'll change my flight and come home early.
One of them was concerned because I was being picked up by a "stranger" who proposed to take me to a place so remote that there's no cell phone service. The possibility that Steve wasn't real was raised; Russian bots were mentioned.
I had no worries of that sort, in part because I was sure no bot would bother with a year and a half of photo editing, and in part because the community Balloon-Juice fosters made me pretty sure that no Russian bots were involved. But I did wonder how Steve and I would do after a year and a half of pixelated friendship.
As it turned out, we did great.
I met Steve and his wife at the end of a long, tiring, but exhilarating journey out of Covid isolation. They welcomed me into their home and their daily routine so seamlessly that it felt as if I had been there all along.
Each day started with a light breakfast (make your own), followed by a cappuccino made from beans Steve roasts himself. Unless it was a shopping or excursion day, Steve and I worked on pictures all morning, but only after checking headlines and (of course) Balloon-Juice.
Steve started cooking a main meal around noon every day. I kept him company and peppered him with questions about his recipes, which were without exception delicious. I've warned him that next time I visit I expect to be put to work in the kitchen, so I can get some hands-on experience with another one of his arts.
Dinner meant not only great food but great conversation. The three of us told stories of our lives (which have been very different, but with points of contact that gave us some common ground), analyzed life and the universe, and enjoyed food and drink in a beautiful setting encircled by redwoods.
Cooking and eating were always accompanied by music selected from a vast range of choices, anything from the Rolling Stones to Schubert's Piano Sonatas, John Prine, or the Police. A slideshow of my pictures of Maine, edited by Steve, ran on the monitor in the kitchen. So for me, reminders of home were also in the mix.
After the meal came the movie, then perhaps more conversation, then more pictures. Steve and I ended each evening doing together what we would have been doing separately if I hadn't been visiting: checking Balloon-Juice, particularly Adam's nightly Ukraine updates.
My next few OTR posts will offer my take on Steve's Mendocino. The pictures will give me a chance to meditate on a number of things, including just how different two breathtakingly beautiful landscapes can be; the way some of us wander, only to find home at the end of the road; rural Maine versus rural northern California; and maybe a word or two about the pleasure of making new friends in old age.
It was a magical time.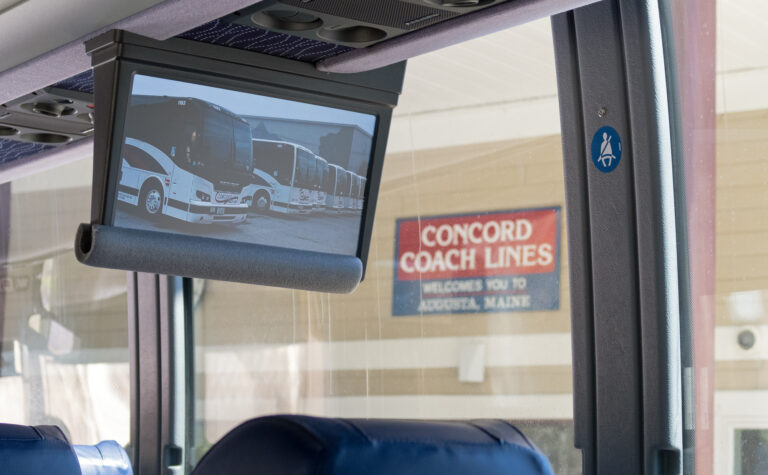 A friend gave me a ride to the bus station in Augusta, the same bus I took for work in Cambridge each month eons ago, pre-retirement and pre-Covid. I changed to the Logan Airport bus in Portland, then caught a shuttle to a hotel, because…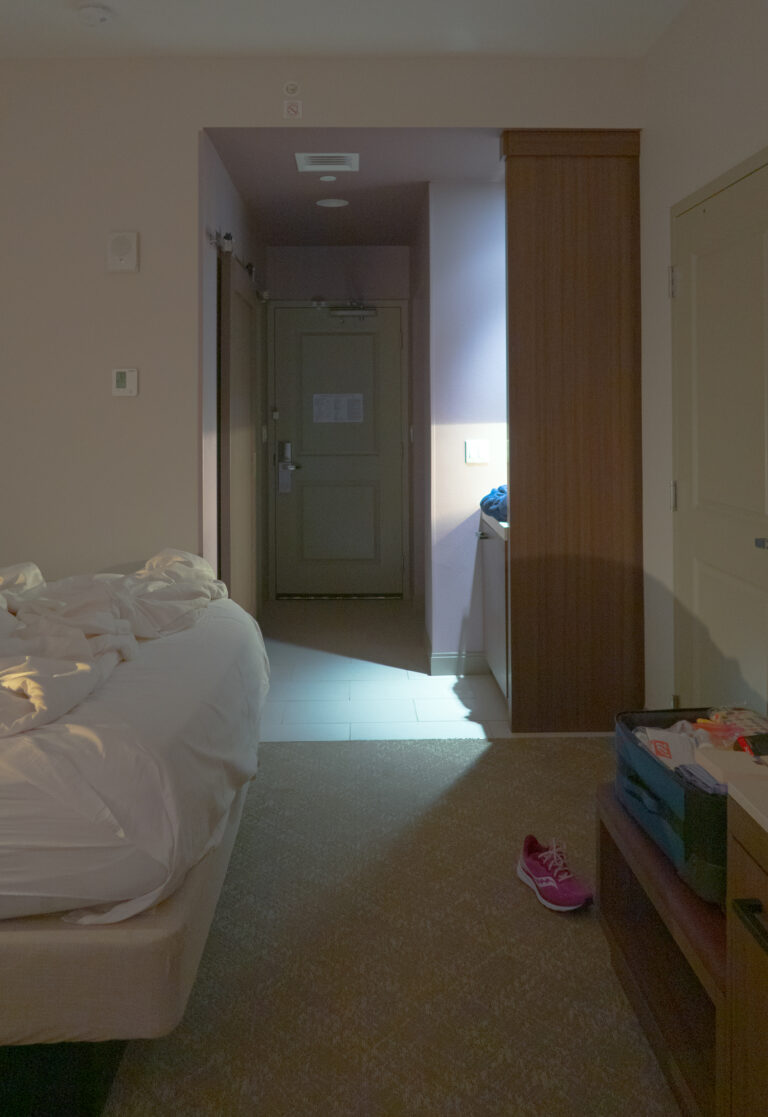 To get a non-stop flight to SFO, the ultimate night person (yvt) had made a reservation for a six a.m. flight. There's no bus in the wee hours, and I wasn't going to ask a friend to drive me into traffic hell (aka Boston), OR pay to leave my car down there, so I needed a room where I could sleep for a few hours.
I took the 4:15 a.m. shuttle back to the airport and got in the TSA line. I'm a nondescript, harmless-looking old lady in jeans, right? But I'm pulled aside for a pat-down every time I fly. I commented on this pattern in a friendly manner to my TSA agent, and she said: "It's because you wear so many layers." I said, "Hey, I live in Maine, it's cold up there." She laughed, but she still did the pat-down, plus the quick test of whatever ended up on her gloves in the process.
I walked about a mile to my gate, then sat down to wait at a less crowded gate nearby. Masks were still required, but I was taking as few chances as possible. I got a snack at the only food shop open at that hour, then walked past the long line of folks waiting for their Starbucks fix.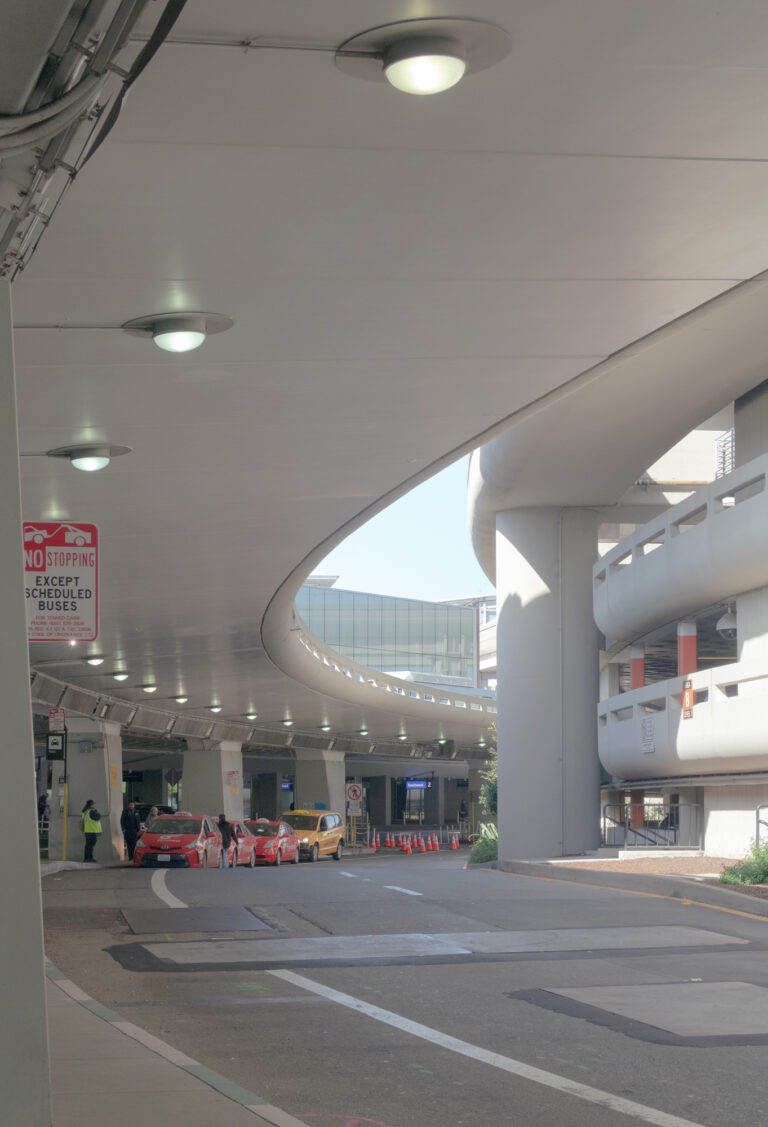 In the midst of thousands of disrupted flights nationwide, I lucked out; we left Boston only ten minutes late. After a quiet flight on a less than half full plane, I was on the ground in the Golden State, standing under a sign that said, "Airporters" (i.e., buses). I was still four hours of driving from Steve's place, but it felt like nothing could sidetrack me now. And nothing did.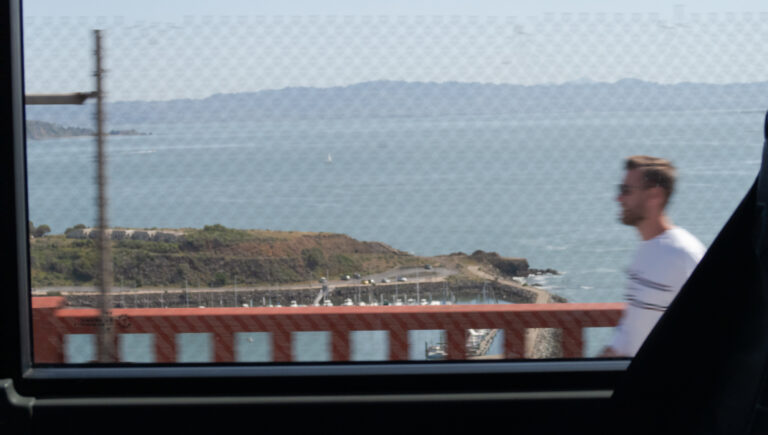 I hadn't expected to go over the Golden Gate and was tickled when I realized that the bus was heading that way. I saw the bridge once or twice long ago, a fairy tale place that figured in all kinds of adventures and stories, both personal and public/historical. Joggers, bicyclists, tourists, commuters, a beautiful sunny day—a main commuter route is unremarkable to a local person, but to this visitor it was a treat to see the bridge again.
Steve was waiting for me at the last bus stop, the Charles M. Schulz Sonoma County Airport in Santa Rosa, and we could finally get to know each other in person. Masked, of course, in case I had picked up the virus while traveling, or in a potential exposure a couple of days before I left home.
When my home Covid tests came back negative after the requisite number of days, we put the masks aside for the duration.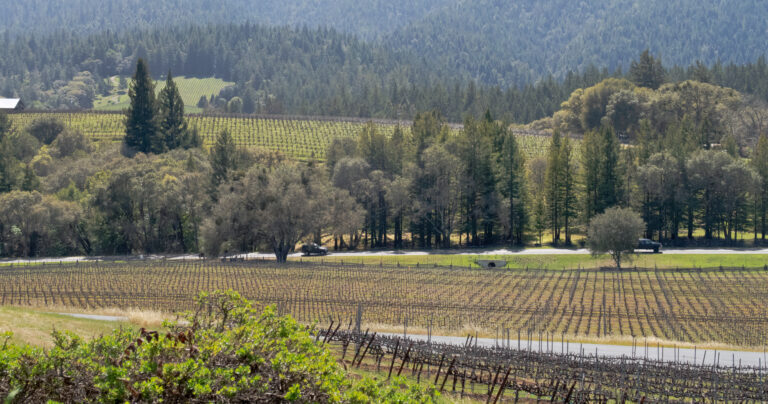 From Santa Rosa our route went from four-lane divided highway to a fairly straight main road through the Anderson Valley, past hills lit with spring green and blanketed with vineyards and redwoods.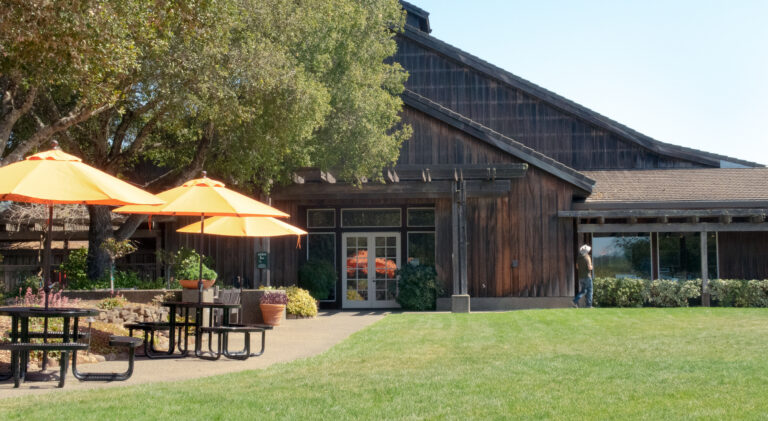 Steve suggested that we stop at The Roederer Estate for a celebratory glass of rosé sparkling wine. It was lovely, and it gave us a chance to sit and chat while gazing at the gorgeous geometry of grapevines and redwoods.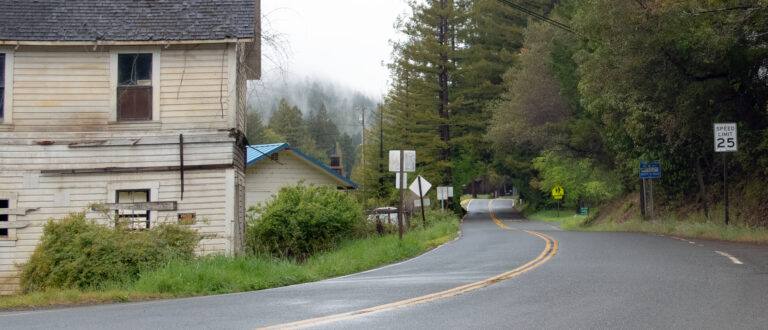 We left the valley and climbed into twisty mountain roads with pull-offs every few hundred yards for slow drivers, who don't always have the courtesy to use them. Finally we came to the downtown of Steve's village in the hills above Mendocino.
And I thought I lived off the beaten path!

The home stretch was a mile and a half of winding, single-lane dirt road. For the entire visit, every time we turned onto that road my Maine brain thought, "This road must be hell in the winter." Then I would remember that for all relevant purposes, they don't have any winter. No freezing and thawing of the roadway, no snowplows digging it up, no frost heaves in the spring….
Then we were home.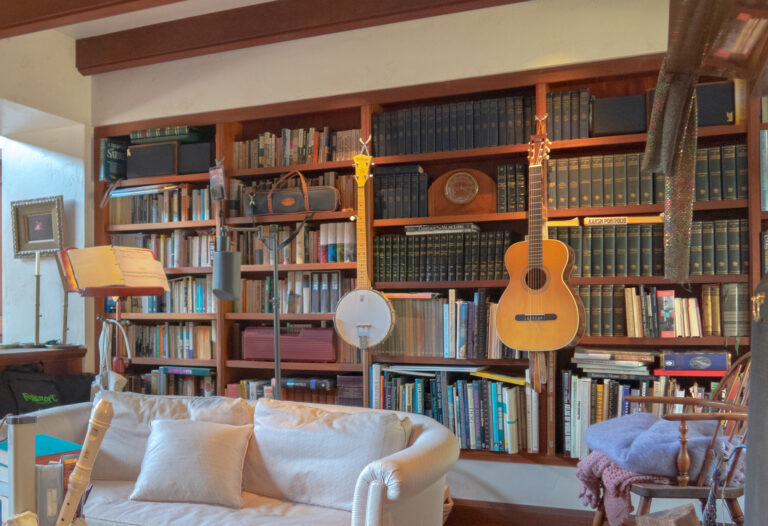 I met Steve's wife, my Wordle buddy, and the two of them gave me a quick tour of the house and made me welcome in their space. The house is cozy with books and music and graced with sunlit views of their yard and garden. As a lover of wood, I was delighted to see woodwork of mahogany, redwood, and cherry. Steve mentioned that there's a woodworking school in nearby Fort Bragg, so skilled woodworkers and furniture makers can be found at a reasonable cost.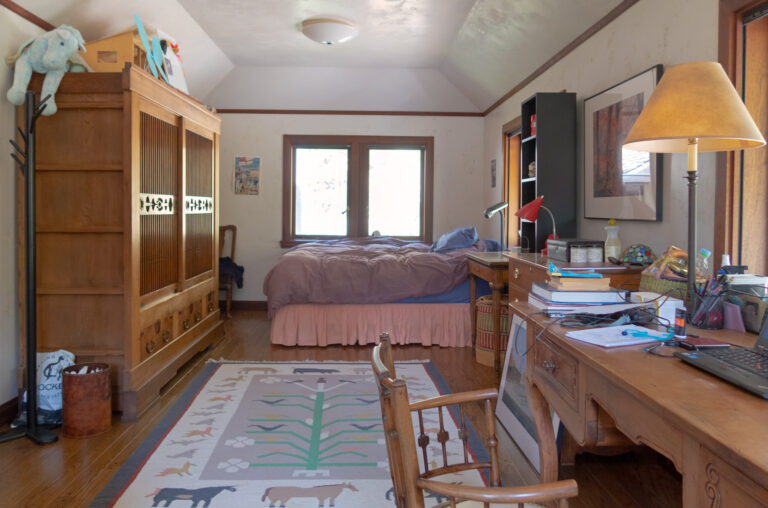 Their daughter's room was mine for the next two and a half weeks. As in other parts of the house, there were lovely old pieces of wood furniture that Steve had inherited from his mother.
A couple of miles from any pavement; not, apparently, on any low-flying airplane routes; and protected by redwood-forested hills (have I mentioned that there are redwoods?), it was the quietest place I have ever slept in, not discounting all the backcountry hiking I did in my youth.