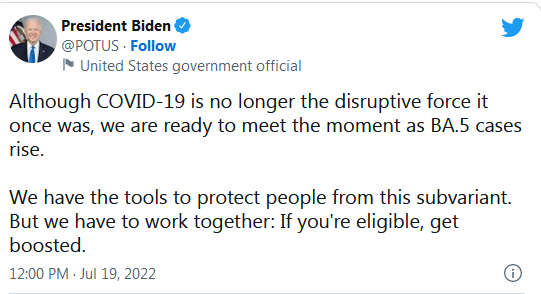 I sat down with Dr. Fauci to talk Covid, retirement, and what he wants his legacy to be.

"If somebody says, 'You'll leave when we don't have Covid anymore,' then I will be 105. I think we're going to be living with this."https://t.co/TfRYSSrKGp

— Sarah Owermohle (@owermohle) July 18, 2022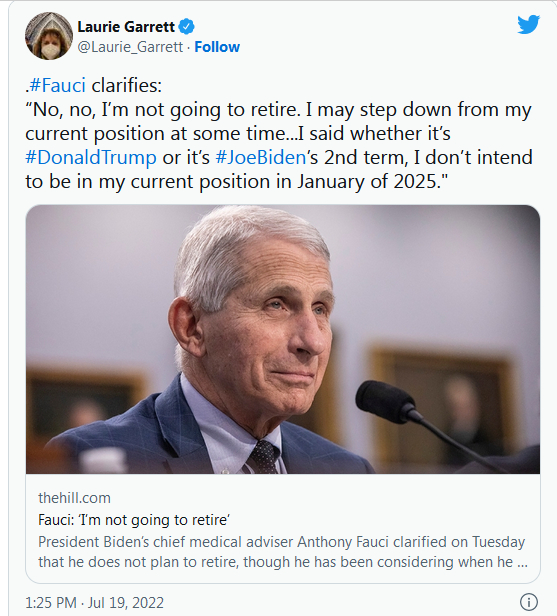 … "I said a very innocent but true thing. I said whether it's Donald Trump or it's Joe Biden's second term, I don't intend to be in my current position in January of 2025," Fauci said.

"What happens between now and then I have not decided, but the one thing I do know is that I have other things that I want to do in a professional way that I want to have the capability — while I still have the energy and the passion to do them."

Fauci, who became the face of the federal government's response to the coronavirus pandemic, has served as director of the National Institute of Allergy and Infectious Diseases since 1984.

He has previously spoken on his possible resignation in response to calls for him to step down from his critics, particularly Republican lawmakers critical of his handling of COVID-19. Fauci said his decision to leave his position would not be affected by the criticisms made of him.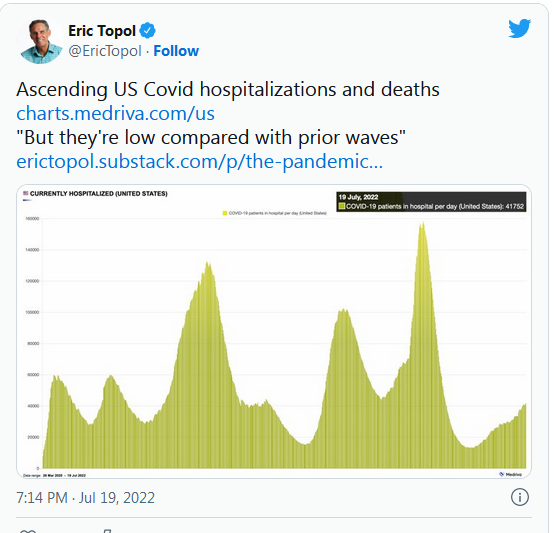 (link)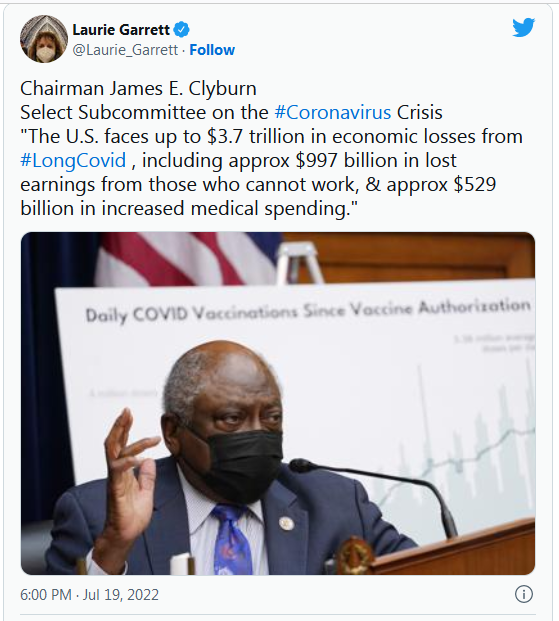 (link)
=====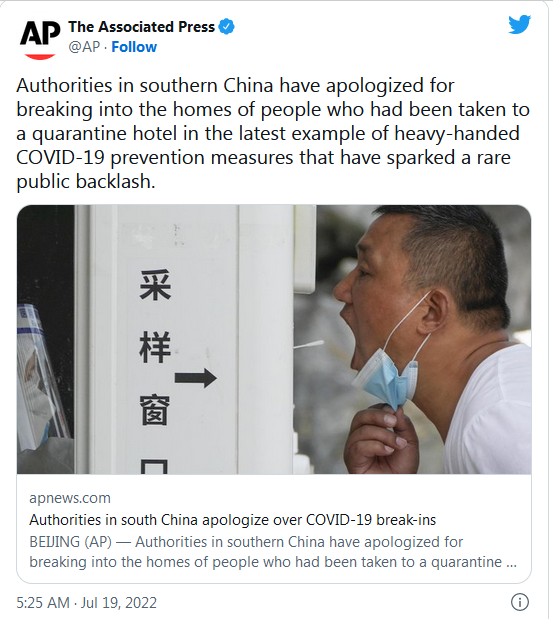 (link)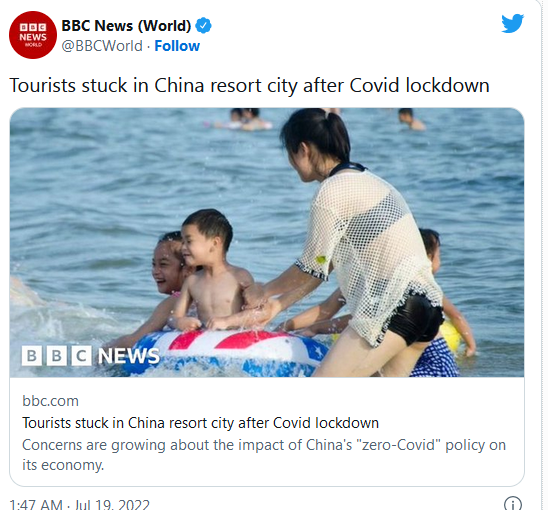 (link)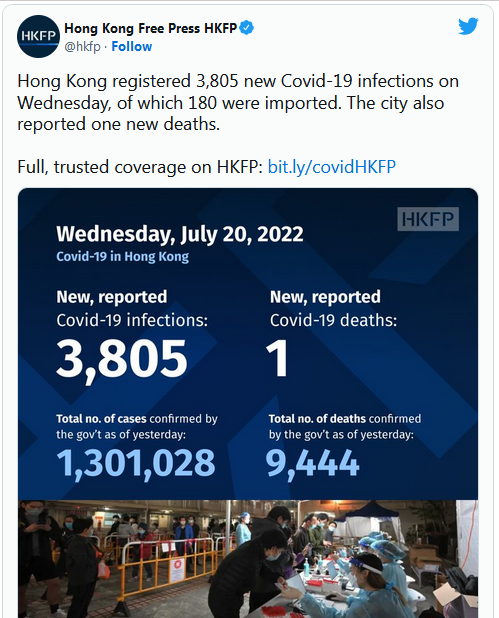 (link)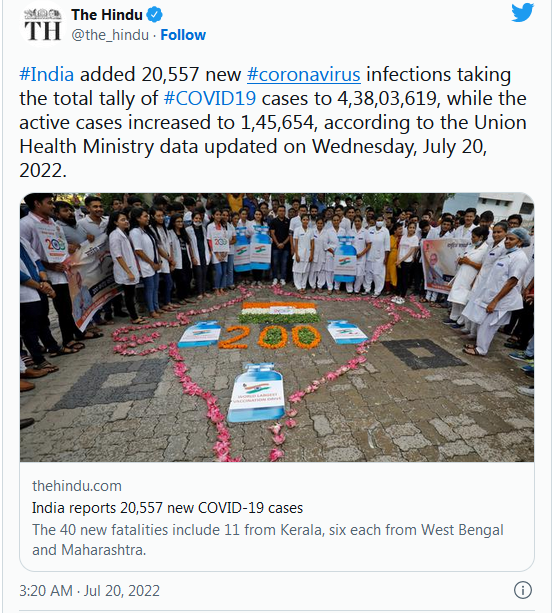 (link)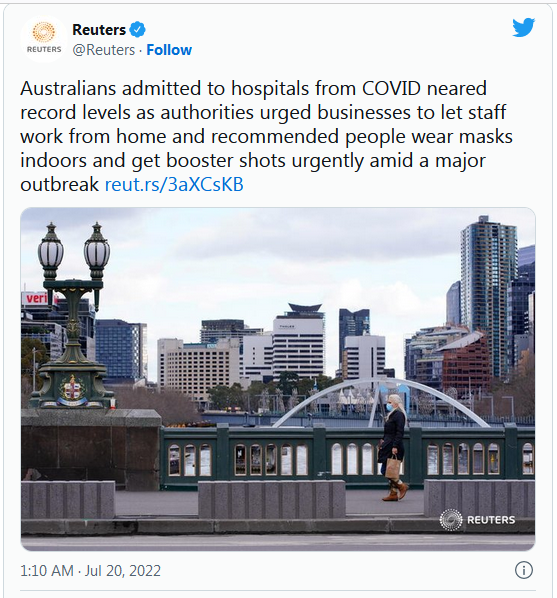 (link)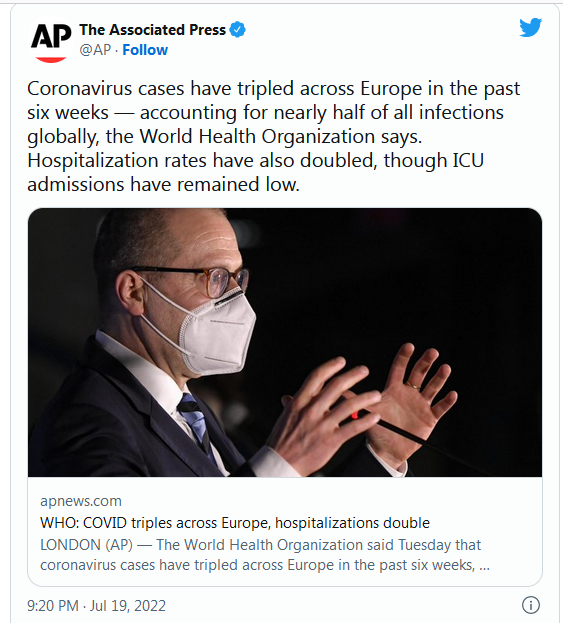 (link)
Dominic Cummings literally admitted that the reason they weren't strict on masks and delayed lockdown was because "this country is not east Asian". pic.twitter.com/TJJ3u7MDqM

— Femi (@Femi_Sorry) July 19, 2022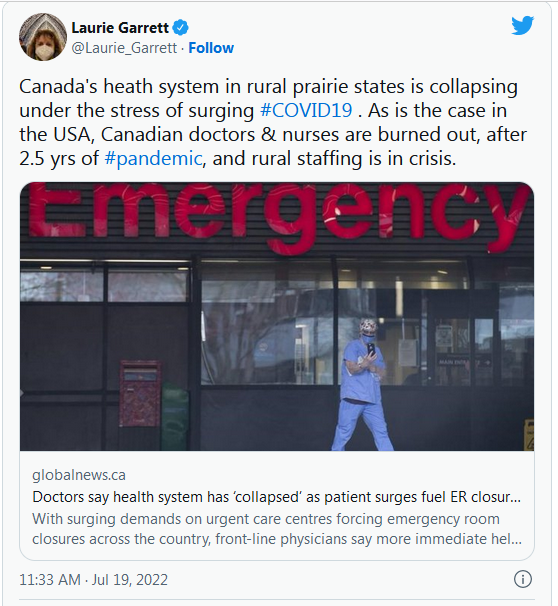 (link)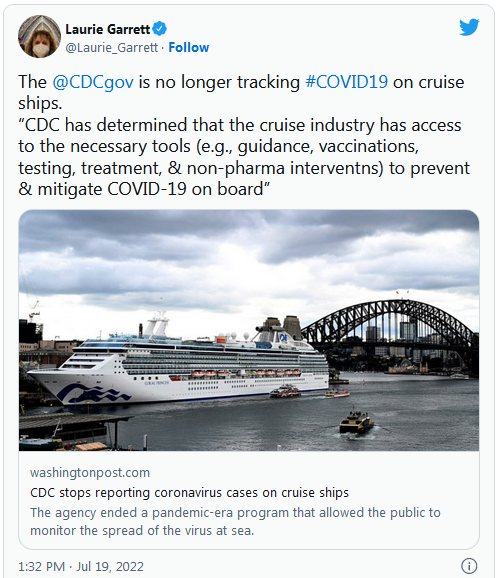 (link)
=====
No mRNA, no 'fetal products'…


(link)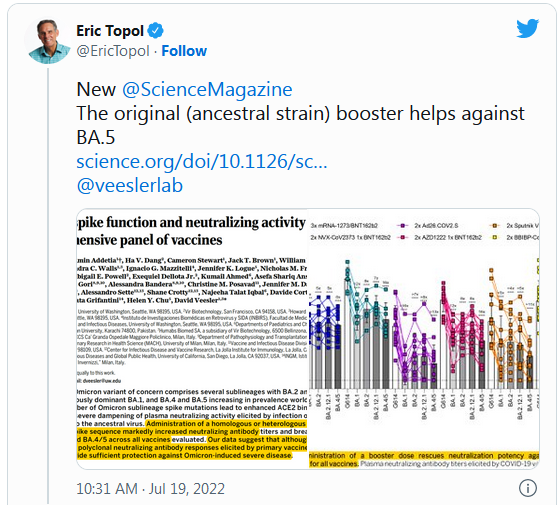 (link)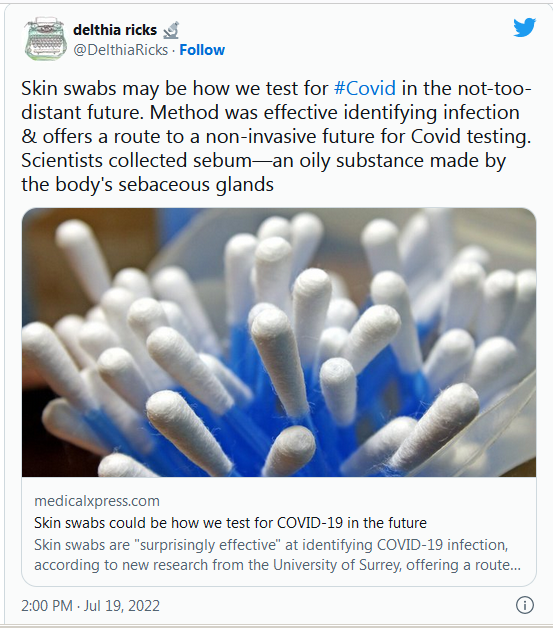 (link)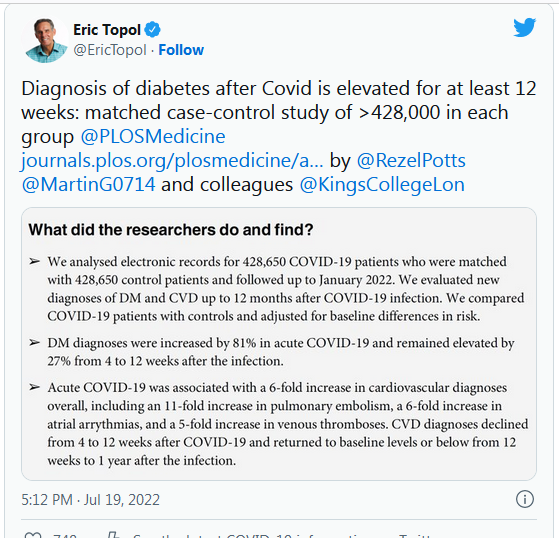 (link)
Influenza surveillance showed early signs of the #Covid pandemic before disease detectives realized a new virus was circulating. High numbers of flu-like illnesses were negative for flu & identified in global networks ~13.3 wks before Covid was identified https://t.co/j2SXUHkuKj

— delthia ricks ?? (@DelthiaRicks) July 19, 2022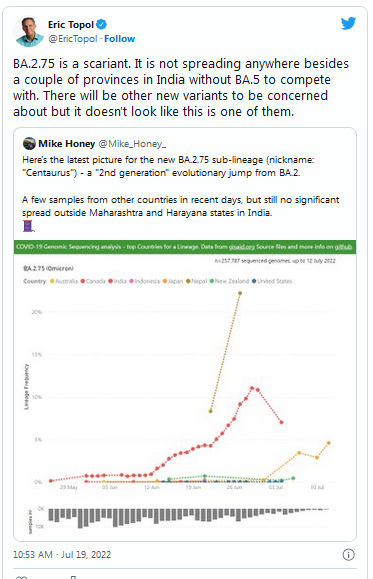 (link)
=====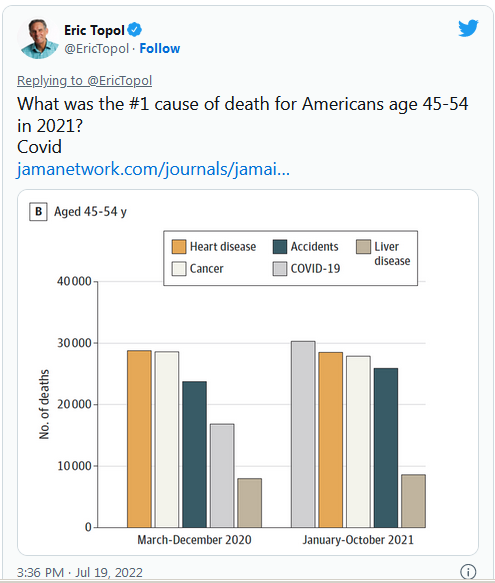 (link)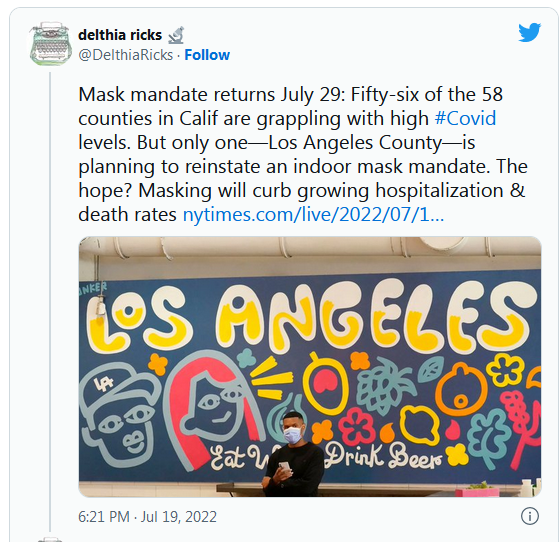 (link)


We frequently have 'petting zoos' at local MA fairs, and despite prominent hand-sanitizer stations at every pen (even *before* the pandemic!), there are a few cases of salmonella reported every year…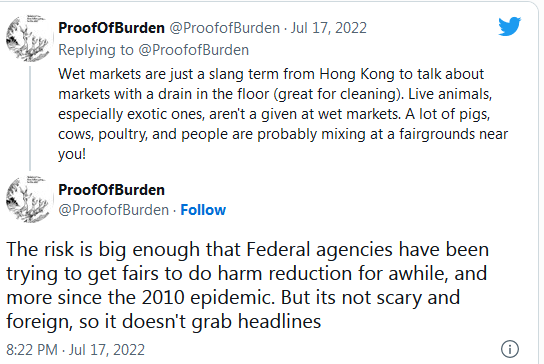 (link)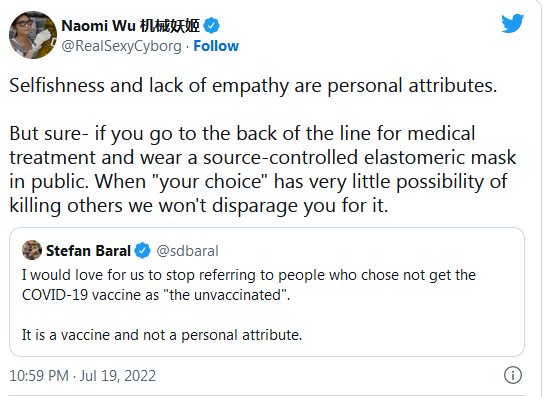 (link)
Reader Interactions