I *want* this shirt — anybody know how I might acquire one, without a facebook / instagram account?
Lmaooooo pic.twitter.com/B8yugpUgWe

— Darmok and Jalad go to Whitecastle (@Danofran) July 22, 2022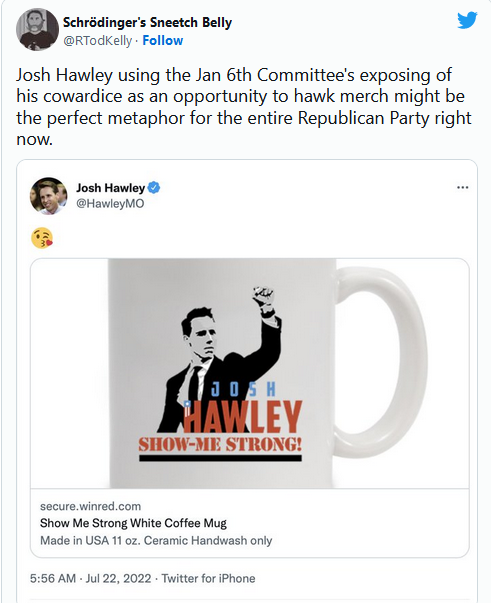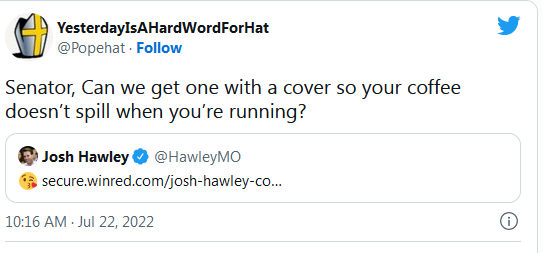 ?? ?? ?? let's all remember that this is the guy who was complaining about how men are no longer manly. Y'all remember that? #HawlinAss https://t.co/U5XAOgkiwm

— Ryan Wiggins ????? (@Ryan_N_Wiggins) July 22, 2022
Josh Hawley running away to a variety of soundtracks.

Pt. 1: Chariots of Fire #January6thCommitteeHearing pic.twitter.com/tVCf2R5tUD

— Mallory Nees (@The_Mal_Gallery) July 22, 2022

Hawley: Who are you gonna believe, me or your lying eyes?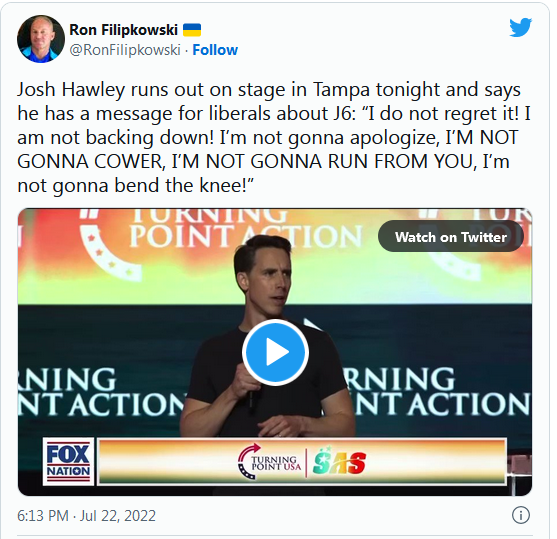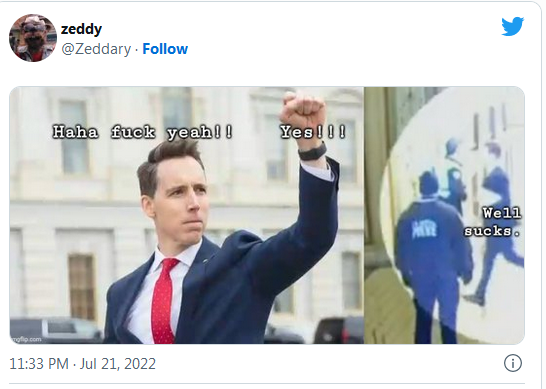 Officer Michael Fanone:
"Josh Hawley is a bitch, and he ran like a bitch"

General Honore':
"Hold my beer." pic.twitter.com/NZ214PGVep

— Jillian Hurley 🌻 (@JillianSaysNow) July 22, 2022