The Russian aggression against Ukraine has lots of unintended consequences. One of them is that it is making worse an ongoing global helium shortage. Here's the Harvard Gazette story:
This latest shortfall began last year and started gaining steam in late winter. It was triggered by a confluence of world events, including global supply-chain problems brought on by the pandemic and worsened by the war in Ukraine, as well as planned and unplanned shutdowns at major producers — such as a mid-January leak in the U.S.'s helium reserve in Texas after a four-month scheduled shutdown and an October fire and a January explosion that closed a major Russian facility.
This has already made it harder to get one's hands on celebratory balloons, which is sad but not something I'd lose sleep over. But it's also having an impact on fundamental and applied scientific research, anything that requires cooling much below to the liquid nitrogen temperature of -320 F or -196 C. Several of the noble gases liquify at temperatures between N and He, but there is some work that can't be done without the cooling oomph that helium provides, with its boiling point of -452 F or just 4.2 K–as in 4.2 degrees above absolute zero.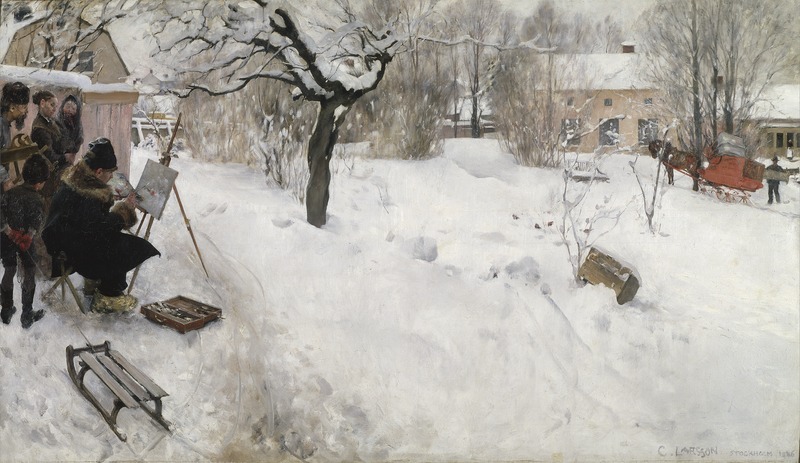 Which means, as the Harvard story details for research up the street from me, that there's a bunch of ultra cold physics that isn't happening right now, as well as some work that extends well beyond the slow-motion quantum realm that Bose-Einstein crowd and their colleagues pursue.
Charles Vidoudez at the Harvard Center for Mass Spectrometry is starting to lose sleep over the shortage. Vidoudez, the center's principal research scientist, uses it to keep four of the facility's mass spectrometers at the extremely low pressures they need to be at to operate. The halt would affect dozens of labs that depend on the center to perform a range of analyses using the machines. Vidoudez has spent countless hours calling or emailing just about every supplier that he could find.
If the shortages continue, some harms may be lasting:
Anthony Lowe, the electronics technician at the instrumentation center, is responsible for the NMR lab's liquid helium and helium gas supplies. He is particularly appreciative of the efforts because the liquid helium keeps the large magnets inside the spectrometers at about 450 degrees below zero Fahrenheit. Without it, they would have to ramp down the NMR magnets. The machines, whose cost range from half a million to $2 million, aren't meant to be turned off, however, and there's a possibility that the NMR magnets would be permanently damaged. "It's a risky proposition," Lowe said.
All of which is to say that we live in a hugely interdependent world, and we thus have vulnerabilities at every turn–which everyone reading this knows, I'm sure. To get political for just a moment, this is one of the fundamental reasons why the Republican Party is so dangerous not just to civil society, but to civilization, full stop–and has been well before the Trumpian strain captured the party. If you believe, or rather, if you act as if, in the worlds of Maggie Thatcher, society isn't a thing, you end up with a system that cannot, in the end sustain itself.  The war of all against all ends in catastrophe.
Also too: don't waste any precious helium on funny voices at a party. That shit is precious.
Open thread.
Image: Carl Larsson, Open Air Painter, 1886.