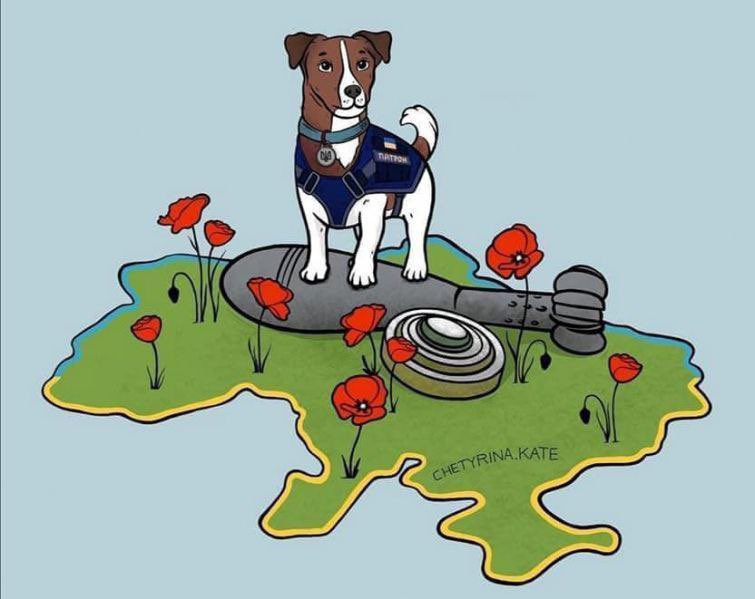 I had a family event this evening. I spent the past two days cleaning and prepping for it. I'm fried. As such, tonight's update will just be your daily Patron.
40 mortar and other "arrivals" were in my native Chernihiv region today. I'm not afraid of the sound of explosions because of my work. But a little girl wrote to me at night: "What just exploded?". I asked where she lives now, and find out that it was just thunder. #dogpatron pic.twitter.com/52HYPTXiYy

— Patron (@PatronDsns) July 5, 2022
Cheers 😝 pic.twitter.com/Th3v1Ca909

— Patron (@PatronDsns) July 6, 2022
And a new vid from Patron's official TikTok:
The caption translates as:
Eh, these tempting dreams…🤤🍦 #pespatron #patrondsns #slavaukraini
We'll resume normal updates tomorrow night.
Open thread!