Not since humans invented shoes or underwear has a single item of apparel caught on so widely and quickly around the globe as face masks. Masks are becoming a mirror on humanity in its battle against the coronavirus. Full story: https://t.co/b3tISQajLR pic.twitter.com/lBHkMqiqOd

— The Associated Press (@AP) July 24, 2020
Two years ago! (Another serendipitous find from the Draft folders)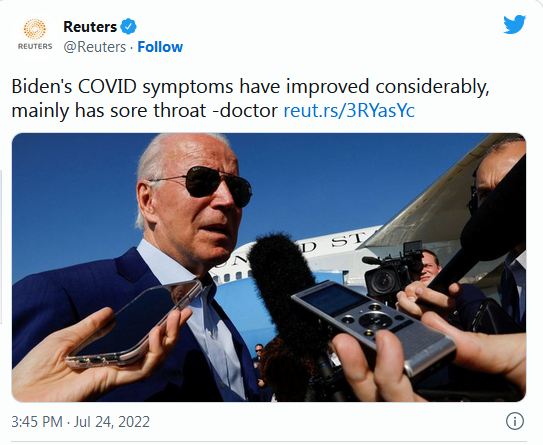 (link)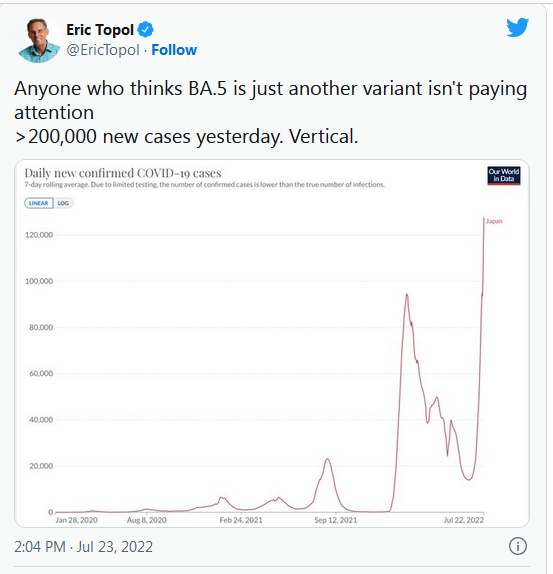 (link)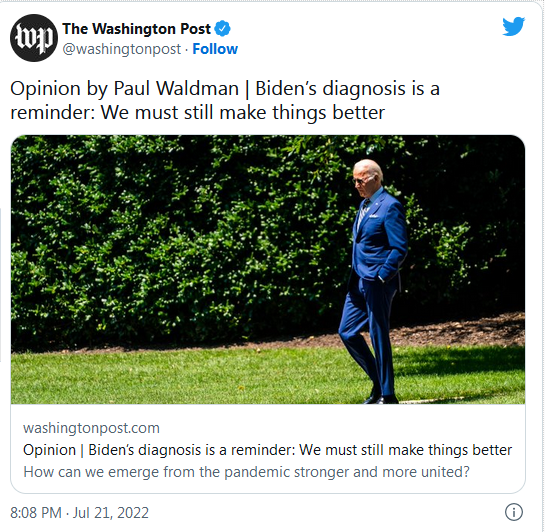 … You might think the pandemic is entirely behind us if you walk into a store or restaurant where no one is wearing a mask. But there are currently more than 125,000 new reported coronavirus infections every day. That number is a drastic understatement, since most people now test at home, and those who test positive tend to hunker down without reporting their status.

And more than 400 Americans a day are dying of covid-19. That's significantly fewer than during the worst pandemic waves, when some days saw more than 4,000 deaths, but it's still a very large number.

Most of us no longer keep track of the grim death totals; in case you're wondering, the number for the United States now stands at more than 1,023,000, a figure impossible to wrap your mind around. We account for almost 1 in 6 coronavirus deaths worldwide, though we are only about 4 percent of the world's population…

In addition to all the immediate suffering the pandemic brought, what has been almost as bad is that covid just made America meaner in ways we might never recover from. The disconnection, the politicization, the despair — all of it has taken a profound toll on our ability to tolerate one another…

When Biden ran in 2020, he tried to embody the promise that we had it in ourselves to move past our acrimony and solve our myriad problems together. It proved harder than he thought, and he was not exactly overwhelmed with volunteers from the opposition looking to transcend our differences and calm the partisan waters.

We can't bring back the people we lost or wipe away the mistakes we made. But we can commit to making ourselves — our government, our economy, the way we treat one another — better than they all were at their lowest moments. And now that covid-19 has found Biden, as it did so many others, he should take this as an occasion to urge us down that path.
======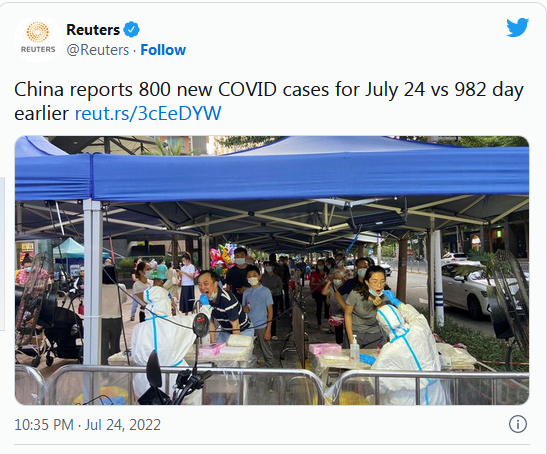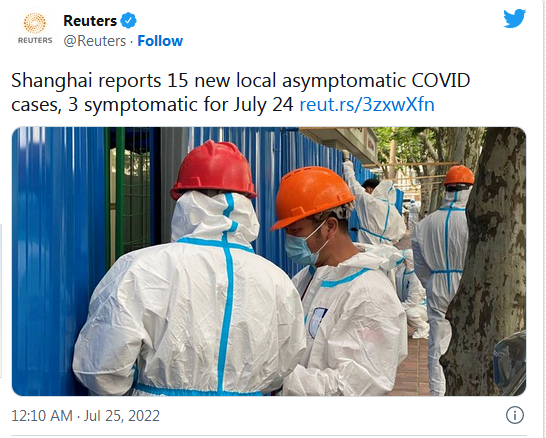 (link)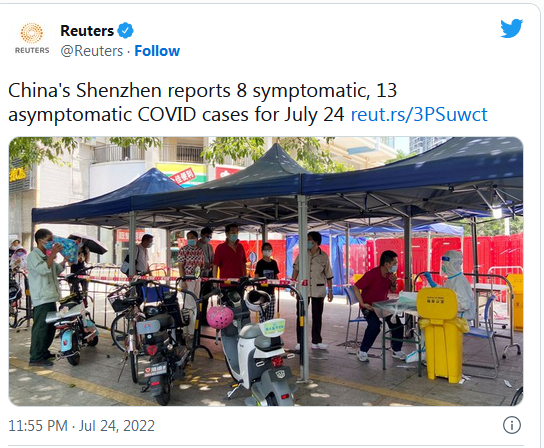 (link)
Bloomberg's sympathies, of course, are with those who would flee:
"A lot of people are just trying to leave as soon as possible."

Some 10,000 wealthy Chinese are looking to leave in the wake of punishing lockdowns in Shanghai and around the country. The question is whether they will be able to, reports @allenwan290 https://t.co/HtR6mdFLnx pic.twitter.com/Te6SHeHQwR

— Bloomberg Quicktake (@Quicktake) July 22, 2022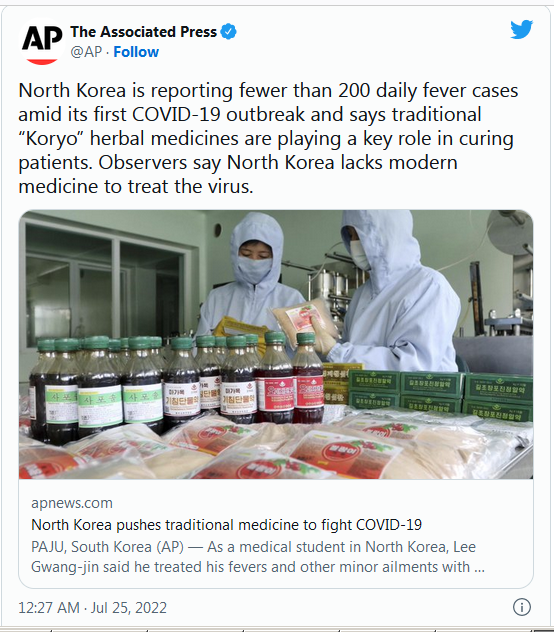 (link)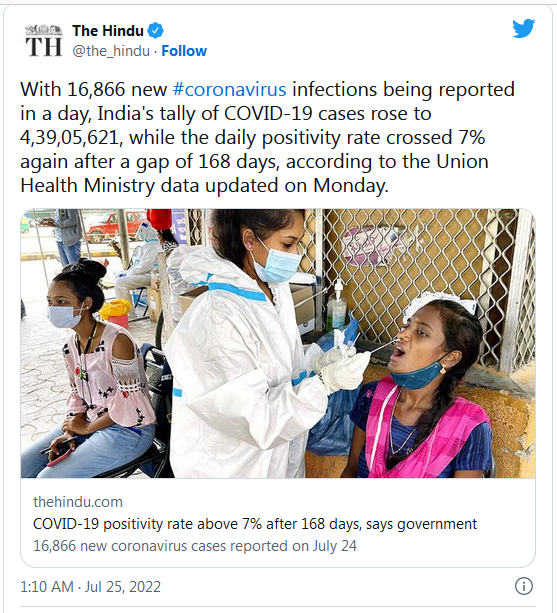 (link)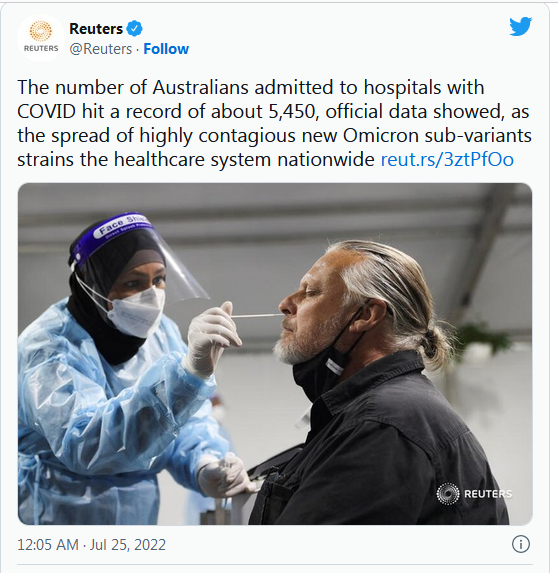 (link)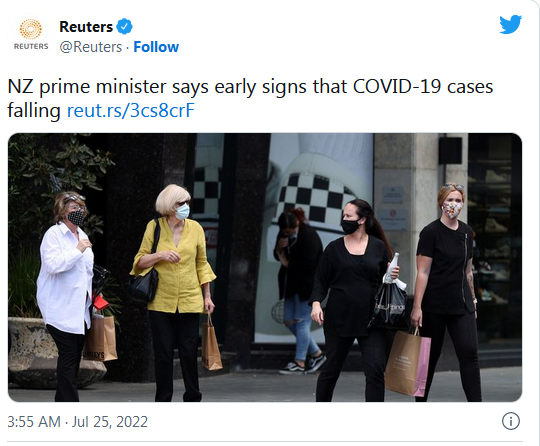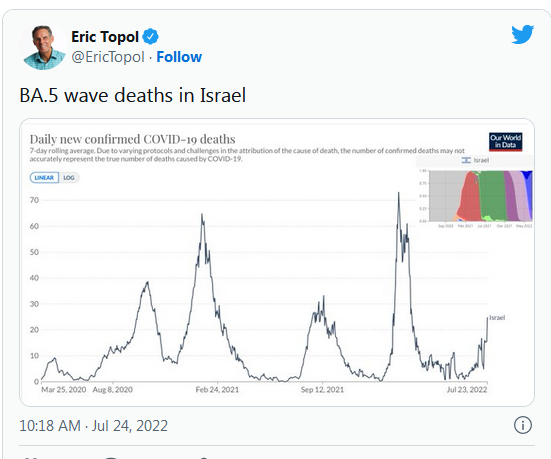 (link)
======
We have a distorted perception of vaccines, and what they are capable of. It's the virus, stupid. And we can do this.https://t.co/whaYMlLOx1

— Eric Topol (@EricTopol) July 24, 2022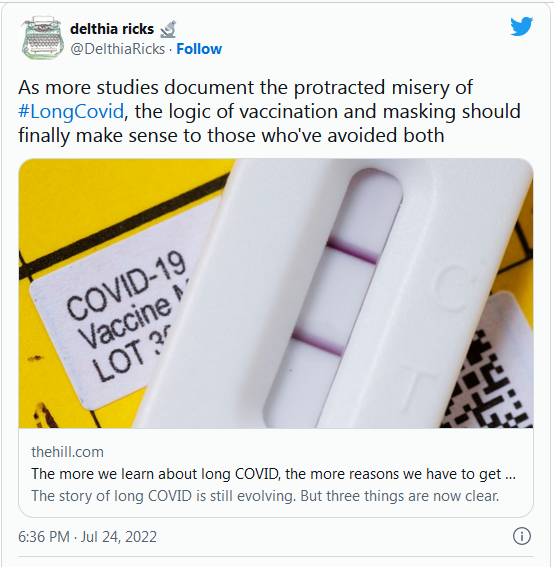 (link)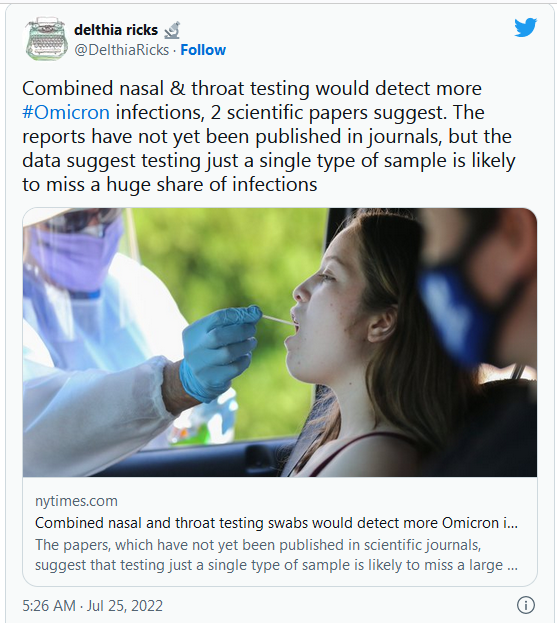 (link)
======
Since people are asking, here's the same graph with each point colored by which presidential candidate won the popular vote in 2020. No "red" state (by this definition) has administered more than 1.8 vaccine doses/person on average, while ALL but four "blue" states have. https://t.co/yqMIW2aZzf pic.twitter.com/pQ68NRsaGs

— Micah Pollak (@MicahPollak) July 21, 2022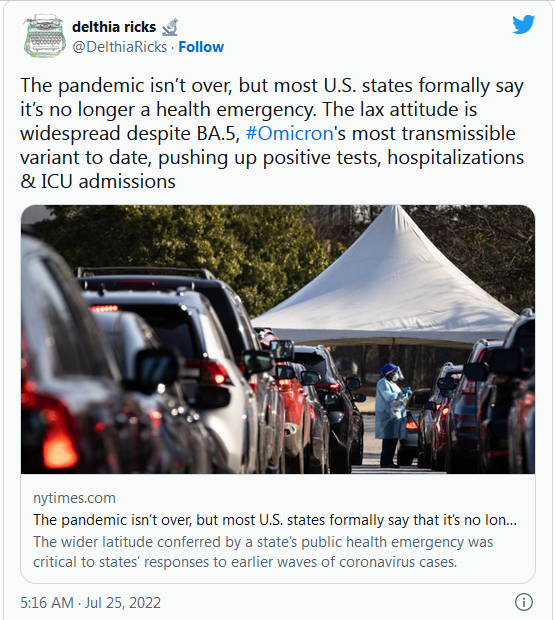 (link)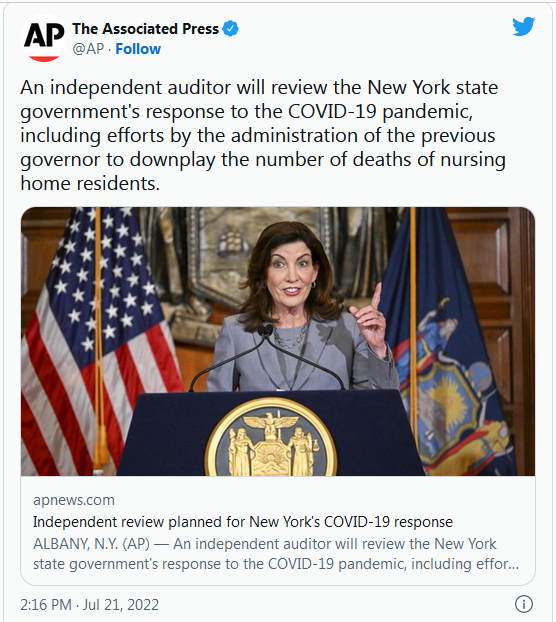 (link)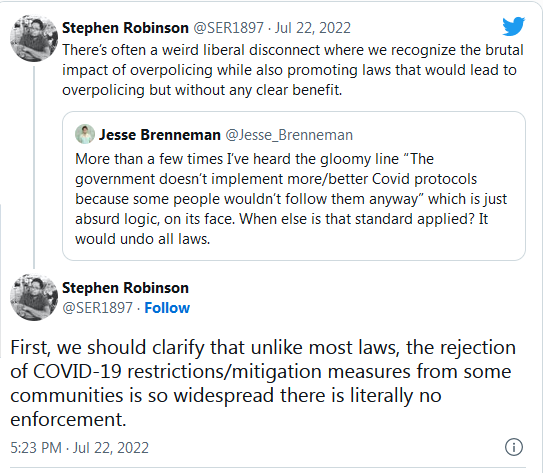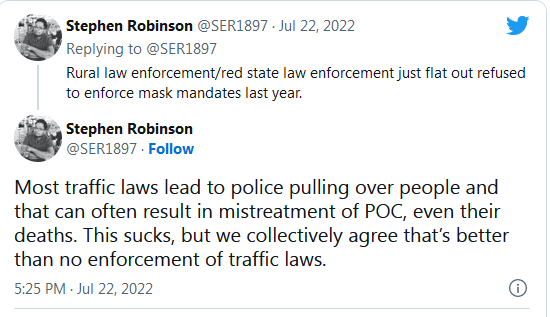 (link)
Reader Interactions