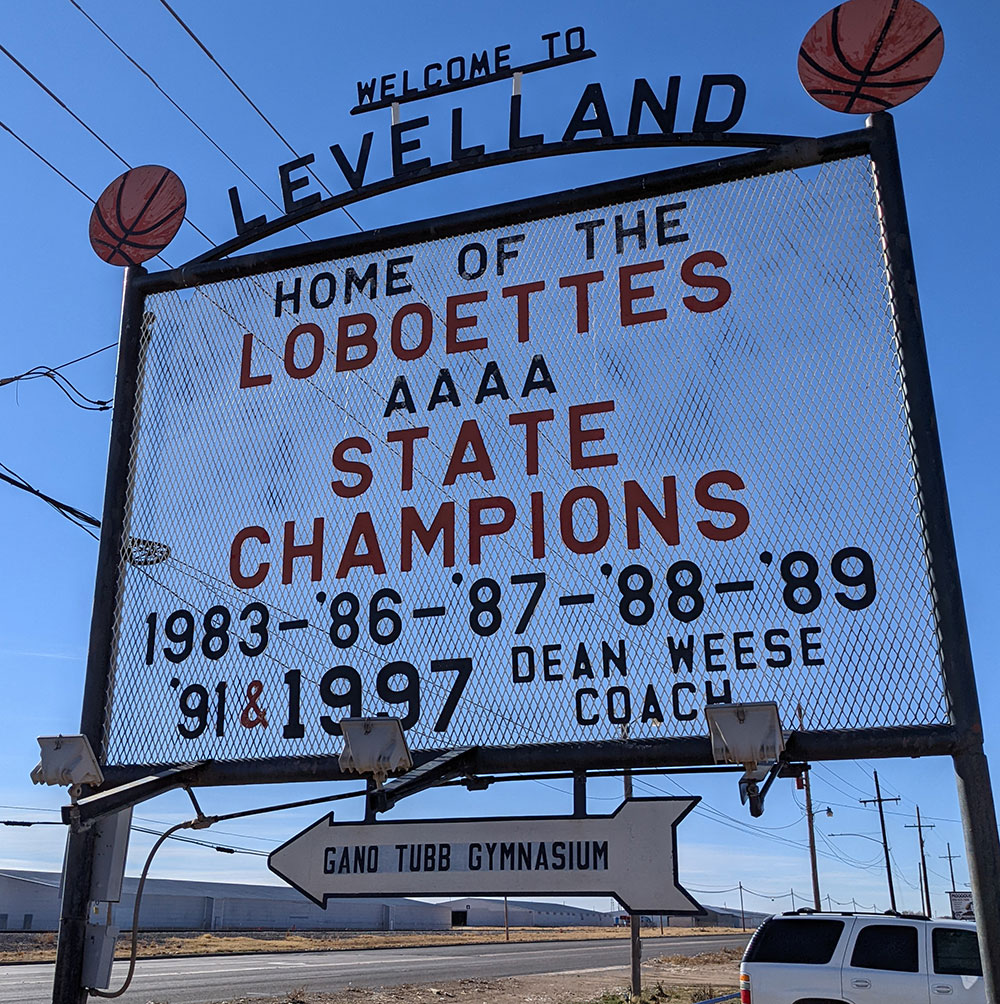 Am I the only one who will go a little out of the way for weird landmarks? We were in West Texas and I wanted to see the namesake of the James McMurtry song. It's pretty much as described.
One of the indicators of really small town is a sign bragging about whatever high school team won a state championship back when, and Levelland is no exception. When I see these signs, I don't expect to see much in terms of local businesses (but I do expect a Dollar General, one of which is just down the street from this sign). I also expect that the area went at least 60/40 for Trump in the last election. (Levelland is in Hockley County, and the 8K voters there went 80/20 Trump in 2020.)
Like this one, it's not uncommon for the sign to reflect long-ago glory, since a lot of these towns no longer even have a high school. Instead, the few remaining kids are probably bused to a consolidated school in the middle of a field somewhere, equidistant from the towns it serves.
Anyway, in an environment of loss and pain like this one, it's no wonder that some demagogue came along to turn those feelings into targeted hate. In most cases, the hate and targets were probably already there, and Fox et. al. just channeled them.
Are there good people in towns like these? Sure — hell, they might even be the majority. But there are also plenty of haters who will never change, and the only influence they have is political, so it's no wonder they're all about minority rule led by someone who's openly trying to steal elections.
(BTW, McMurtry says that he wanted use Floydada Texas instead of Levelland in the song, but he couldn't make the lyrics work.)